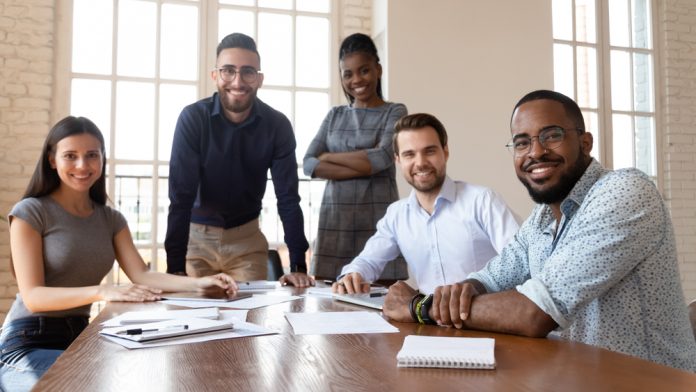 Americans are becoming increasingly confident in their ability to land their dream job—and it's time employers become just as confident in their ability to land their dream employees. The gap between job seekers and the number of open job opportunities has led to a huge labor shortage in the U.S., meaning that many employers are searching for new ways to land the ideal candidate. But finding the perfect fit is not always as easy as it may seem and employers often are using the wrong methods to find the right employee.
When the pandemic hit in March 2020, many people adapted to a new lifestyle that better fit their wants and needs: a work-from-home schedule with flexible hours and limitless location options. These employees embraced—and preferred—this work alternative. And now companies around the world are facing the effects of this change.
The shortage highlights the new demands of the pandemic worker and also indicates areas in which employers can develop a more effective hiring process. Before the pandemic, companies had a lot of power when it came to choosing employees—selecting the best fit for skills and company culture. But today, the roles have shifted. And employers need to shift their talent acquisition tactics with it.
By avoiding these three common mistakes, companies can rapidly secure the best candidates for their positions.
1. Hiring for cultural fit
Every company has a vision of its ideal candidate. But looking for the same cookie-cutter candidates usually leads to a limited pick and a sense of uniformity among employees.
Before a company can begin to seek employees, it first must recognize core values that resemble what the company stands for. This sets a foundation each employee will share in terms of meeting company goals.
By approaching hiring with a value-based outlook, it is more likely to find candidates who align with core company values while still bringing new perspectives, backgrounds, and quality to the company. Hiring a diverse set of employees translates to a plethora of company and employee benefits. These include more inclusive products, a diverse sense of community within the company, and opportunities for growth and learning among co-workers—ultimately leading to a more positive, productive culture, as well as increased revenue.
ActiveCampaign is engrained in six core values that are incorporated into every aspect of the company. These core values include "create wow," "iterate everything, always," and "start with trust." A group of employees that share these three values, as well as the other three ActiveCampaign values, are ready to successfully bring their own personalities and strengths to the table while sharing six core commonalities.
2. Not giving your company enough credit
As more employers open roles, potential employees are searching for something that will make the transition worthwhile. So don't be afraid to boast about the diversity, the company growth, and financial stability, as well as the good, the fun, and the quirky about your company because candidates are searching for just that.
At ActiveCampaign, employees have a lot to be excited about and consistently sharing more is a way to attract new employees. As a customer-centric company, our employees don't work in a vacuum. Instead, they work toward helping ActiveCampaign customers build successful businesses through effective customer relationships. Knowing that you are a part of the fulfillment of someone else's dream is what it means to be a part of the ActiveCampaign team.
But the excitement of ActiveCampaign doesn't stop there. As a successful company that is still in its early stages, there is a ton of room and growth for ActiveCampaign in the coming years. Sharing this information with potential employees is huge, as it motivates candidates to think about their place on our team and where they can help take ActiveCampaign next.
So look at what makes your company an exciting place to work—is it the growth potential, the scope of influence an individual can have, the problem they're solving for their customers, or something else? Whatever it may be, highly market it to future candidates because, after all, the best employees are the ones most excited about their work.
3. Only offering pre-pandemic perks
Working through the pandemic, employees realized a huge range of freedom and flexibility —things they now expect from businesses they work for. After adapting to a more home-based lifestyle, people simply aren't motivated to return to the office as they once knew it, making it that much harder to find the perfect match.
Employers enforcing strict, required office hours now feels like an infringement on employees' newly adopted lifestyle. To better comply with workers' new demands, companies need to adapt, as well. Many people became pet owners, parents, picked up new hobbies and side hustles, or even picked a whole new location to live in and they need their hours and perks to change with them.
Even before COVID, ActiveCampaign was an employee-centric company, ensuring that employees were listened to and that perks matched their needs. Throughout the pandemic, ActiveCampaign has worked to maintain this company structure that continues to be desirable and effective—meaning consistently updating and reevaluating perks.
ActiveCampaign now offers employees a $250 quarterly stipend to help finance a better at-home office, created flexible hours as needed for teammates and permanent optional work-from-home choice, and continues to update employees' time-off with additional paid time off (PTO), sick days, volunteer time off, and holidays.
But perks and benefits don't stop at the beginning when aiming to keep employees around. ActiveCampaign recently announced that all employees are eligible for company equity, as well as a one-month sabbatical after the fifth year anniversary—surprise new benefits that keep employees motivated and engaged. Old perks that are left to age get stale, fail to attract new talent, and ultimately miss out on top candidates.
By continuing to add and adapt employee benefits, ActiveCampaign stays up to date with what employees want, keeping workers on the team for the long run.
In the upcoming months, many more workers will begin to hit the streets on the hunt for the perfect job. Understanding the new ways that employees work and their adapted wants is the key to staying two steps ahead in the hiring process and finding the candidate who fits perfectly with your company.
Working through the pandemic has changed the world and the way people work, and changing with it is the key to hiring the best fit quickly for a rapidly growing company. The perfect candidate for your company is just one adaptation away.