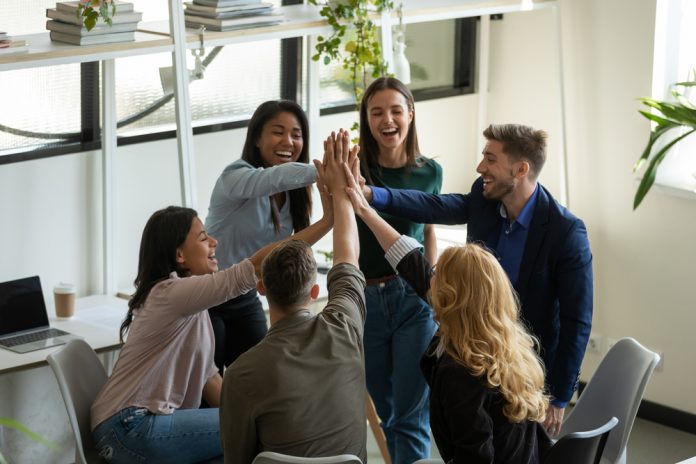 Amid the Great Resignation, many HR leaders are developing new strategies to keep employees happy, hoping to encourage them to stay. That's especially important today, given that 44 percent of employees are "job seekers," according to Willis Towers Watson's 2022 Global Benefits Attitudes Survey.
With more options available for job seekers than ever before—gig economy roles, self-employment, remote work—it's incumbent upon HR leaders to understand three important issues:
What employees want
How to create a corporate culture that encourages positive feelings toward the company
How to build internal processes that give employees opportunities for input on the state of their careers and their own well-being
We took a hard look at these issues to help increase retention and improve employee satisfaction while at the same time reducing the overall cost of recruitment and of onboarding new employees. This self-examination allows us to take a continuous learning approach to employee issues, which significantly helps us understand not only the state of our workforce and what motivates them but also identifies critical triggers for employees that enables us to create a better work atmosphere. Like the Net Promoter Score model (a Net Happiness Score), the program analyzes data and identifies employee feelings trends.
Here are three strategies companies can consider to better listen to their employees, measure employee satisfaction, and ensure they remain optimistic about working for their company.
1. Leverage onboarding to better understand your employees.
Starting a new job can be overwhelming. There's so much to learn and absorb in such a brief period; plus, employees typically want to make a solid first impression when meeting new colleagues. When designing an onboarding program, or modifying a current one, take an analytical approach to better understand where the critical hot points are for new employees, whether they will be working on-site, remotely, or a combination of the two.
It's essential to design systems that allow HR to LISTEN to employees: Measure the mood, understand what is enjoyable and cumbersome, and do regular pulse checks on employee sentiment. For instance, we take "Moment of Truth" surveys at critical junctures—day one, day 30, and day 90—that are examined by HR, Training leaders, and Operations. Similar to looking through a prism, this approach gives you a well-rounded view of employee experiences, allowing you to make modifications throughout your onboarding program. 
2. Take the pulse of your employees.
People leave companies for various reasons, but the key is to understand the motivating factors behind why they leave and design systems to minimize those drivers. Your employees are valuable, and losing them costs plenty—in both money and time. When employees are unhappy, they start looking elsewhere. As we know from today's headlines, employees can easily find what they consider to be better opportunities.
We designed a simple system that takes the pulse of our employees to gain real-time insights into the mood of our teammates, what makes them happy, and what makes them seek employment elsewhere. In our case, with employees worldwide, the assessment quickly addresses both language and cultural issues.
Taking a page from how help desk work, this system gauges employee temperament each day and shares that information with an HR representative. Called the Early Happiness Indicator, this system represents temperament with a daily pictograph emotion.
This indicator has several benefits. The HR representative can connect with the employee to provide additional support for a personal or work issue (perhaps the employee is just having a bad day). Doing so proactively nips any potential problems in the bud; instead of hearing about a disgruntled employee when they hand in their resignation papers, we can help resolve a situation while it is developing or before it leads to an employee deciding to look elsewhere.
3. Utilize employee input to improve your company's image.
Today, employees seek out social media and employment Websites such as Indeed, LinkedIn, and Glassdoor to gain insight into working for companies. The hidden gem behind these Websites is that companies can mine the sites for valuable data. To secure data and, more importantly, leverage it to improve our company's operations, we partnered with a global employment company to better understand what's being said about our company and identify ways to make tangible improvements.
Over a year, we implemented various programs and analyzed the data from the employment Website. We reviewed data every month, emphasizing anonymous employee reviews of our company, industry salary comparisons, and pros and cons scores, and examined trends.
On the surface, this data helped us understand how our company is viewed. Digging deeper, we uncovered insights that empowered us to make improvements throughout our company and guided us to highlight our company in specific ways on employment Websites. In short, we were able to tell a better story about our company, our employees, and the impact we have on the communities around us.
Build a Better Mouse Trap
Running an HR department isn't only about finding suitable candidates for the job, measuring industrywide salary levels, and organizing annual employee reviews—it's about creating a corporate culture that people want to be a part of. Building a structure that fosters a better work environment to attract and retain people for the long haul is an admirable goal. The time and effort HR spends building the processes necessary to understand how employees view their company will go a long way toward establishing a corporate culture employees can be proud of and want to help foster.