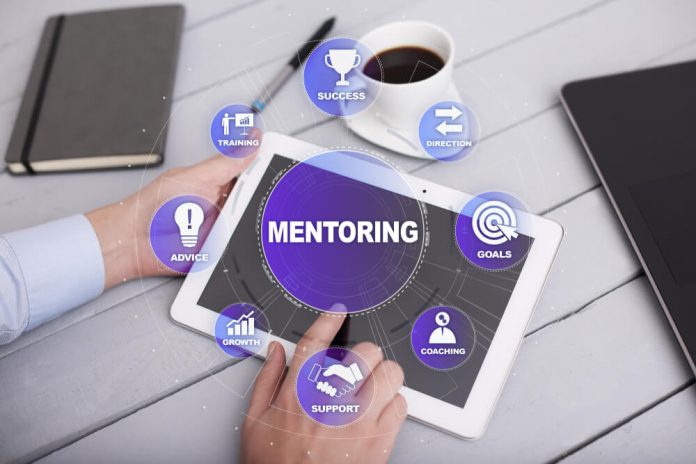 Given the drastic shifts in the workplace that have taken place over the last two years, employees are not only seeking opportunities for training to adapt to this "new normal," but also for increased support and guidance in the form of mentorship. Anyone who has had the privilege of having a positive mentoring experience can attest to its success and benefits. Mentoring has been shown to help others grow personally and professionally, aid in their career growth, and establish valuable goals. As a testament to its importance, 71 percent of Fortune 500 companies have mentoring programs in place and 63 percent of organizations use executive coaching to support their leaders.
SAP HR Research further illustrates the benefits of mentorship via 43 different studies it has conducted over the last 30 years: When comparing non-mentored colleagues to ones who have been mentored, the latter saw higher pay, obtained more promotions, felt more content in their roles, and were more engaged in their work and confident they would advance in their profession.
As the pandemic puts mentoring further under a microscope, now is the time for organizations to establish or revamp these programs to provide the support employees need in an era of digital and remote work. But before embarking on this journey, here are a few things to consider and plan for throughout the process.
Define your goals.
How mentoring looks and feels differs across all organizations—and rightfully so. It should be designed and personalized to fit each business and the needs of its workforce. Given the variety of directions to take these programs, it is imperative that mentors and mentees establish their goals and objectives from the onset. The mentee should openly discuss what they hope to get out of the mentorship. Mentor relationships are all about trust, which requires open dialogue. Open dialogue between mentor and mentee allows them to align with their expectations and goals and make a plan for achieving these goals together.
The organization's role is to empower employees to reach the professional goals they set out to achieve and ensure mentors are made available to all—regardless of level. Providing your employees with the learning and development resources needed to strive and grow helps them develop professionally and increases employee retention. Demonstrating that you admire and respect your employees enough to invest in their development is the perfect way to highlight how much they matter to your company.
Nurture the relationship between mentees and mentors.
As an organization prioritizing mentorship, it is imperative that you listen to the feedback from mentors and mentees alike. And, with this feedback, make changes to the program as needed to optimize it. Providing a platform or process for feedback to ensure each person can share their experiences and areas for improvement is key.
In addition, mentors and mentees should be allowed to express their views and preferences over the relationship, including the "who, what, where, when, and why" of these efforts. This is especially critical if the participants are meeting online and have no prior experience working with one another.
You also should ensure that everyone has a positive experience and help resolve areas that need improvements by fostering a comfortable and safe relationship.
Build a framework for successful remote mentorship.
We now live in a time defined by remote and hybrid work, and while this presents challenges and need for adjustment, it also offers new opportunities for mentoring.
Foster the need for remote mentorship through the many options of videoconference calls and instant messaging software. Match mentors and mentees who may not typically have interacted, but now can through the power of technology that can break down communication barriers at a distance.
During this time, organizations need to think outside of the box to make it work and develop an engaging remote mentorship system that will work.
Integrate mentoring into your broader learning and development mission.
Creating a culture of learning and development requires many different parts working together toward one common mission. Combining traditional digital training, hands-on practice scenarios, and mentorship can lead to further development in an employee's personal and professional growth. Considering this, mentorship bringing leadership and development opportunities can supplement independent learning, enrich the process, and make it more effective and pleasing to learn from.
The proper training content can make a massive difference in this mentoring process. Organizations that connect these critical talents will be in a better position to ensure their mentoring investment pays off for the individuals involved and the entire organization.
The Main Takeaway
Organizations recognize that mentorship and coaching are vital to developing their employees and their company. As a result, many have built mentorship programs to ensure their employees receive proper direction that's convenient and beneficial.
But to do this effectively, mentees and mentors must determine their goals first, while organizations put a framework in place to build a remote mentorship model when available. In addition, the mentorship program should integrate into broader leadership and development objectives and opportunities to enrich the learner experience even further.