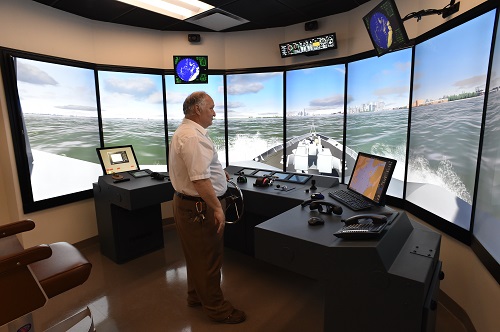 Minneapolis, Minn. (August 23, 2017) – Most organizational learning takes place in classrooms and online. Yet learning professionals are tasked with developing new ways to design and deliver training that is ever more engaging with stronger impact. Emerging technologies—such as simulations, virtual and augmented reality (VR and AR), gamification, and other immersive technologies—are transforming the way employees learn.
At Innovations in Training (IIT), an exclusive group of 50 training professionals will experience state-of-the-art technologies and approaches to train and learn differently in the digital enterprise. New Orleans itself will be their learning lab, with local and national innovators as their guides.
IIT is a curated expedition into the future of learning at work, presented by Training magazine and Duke Corporate Education. It will take place Sept. 27 to 29, following Training's 2017 Online Learning Conference.
Participants will visit cutting-edge sites throughout New Orleans where the future of learning is being played out today, including:
Launch Pad New Orleans, the collaborative workspace where IIT will kick off with an experiential wine tasting, pop-up dinner with the Black Swan Food Experience, and an introduction to the event from the global head of Duke CE Labs.
The Maritime and Industrial Training Center at Delgado Community College, where participants will experience a tour of a Full Mission Bridge Simulator Suite that is so realistic it can make visitors seasick.
The Simulation Learning Center at Louisiana State University School of Medicine that is transforming team performance and improving patient safety through simulations.
A virtual reality and augmented reality showcase that includes a global learning implementation example of VR from Samsung, along with three VR/AR developers from Louisiana who are creating cutting-edge examples of how to incorporate these technologies today.
The Goldring Center for Culinary Medicine, Tulane University's School of Medicine Teaching Kitchen, which will engage participants in cooking their own dinner during a workshop that demonstrates how "hands-on" can change thinking about food and nutrition in health care.
Tulane University's Taylor Center for Social Innovation and Design Thinking, where participants will be joined by the executive director of the U.S. Office of Personnel Management's Innovation Lab, for an experiential design thinking workshop to help them integrate and apply the innovations they have experienced during IIT.
The Small Center for Collaborative Design at the Tulane School of Architecture, which will host IIT for two workshop sessions.
Participants represent forward-thinking organizations such as Boston Scientific, State Farm Insurance, Abbott Nutrition, Farmers Insurance, Deloitte, the U.S. Air Force, Whirlpool, Valvoline, the U.S. Navy, E & J Gallo, the U.S. Forest Service, and Cornell University, among others.
A few spaces remain for those who don't want to miss this unique learning opportunity. To find out more and register for Innovations in Training, as well as the 2017 Online Learning Conference, visit: bit.ly/innovationsintraining.
About Training
Training magazine is the leading business publication for learning and development and HR professionals. It has been the ultimate resource for innovative learning and development—in print, in person, and online—for more than 50 years. Training magazine and Training Magazine Events are produced by Lakewood Media Group.