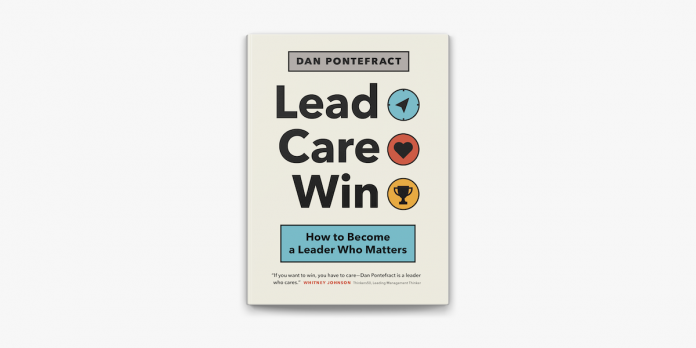 There is a problem that impacts lifelong learning. It's called "spray and pray."
Intuitively, we know that learning is a good thing. In many cases, leaders are throwing loads of cash at the problem. Total investment in organizational learning on a global basis has been on the rise since the early 1980s. In 2020, the industry was estimated to be worth more than $250 billion. About 10 percent gets spent on outside products and services (content such as LinkedIn Learning and Harvard Business eLearning); another 35 percent accounts for training expenditures such as travel, facilities, and equipment; while a final 55 percent is doled out to pay for the people who deliver and develop the training.
The real problem is not the investment, but what happens after the learning takes place. As a recovering chief learning officer, I see this all the time. Let's review a real-world example.
One beautiful Tuesday, Sally attended an excellent one-day workshop on customer service. Her boss was a supporter of the idea. She learned all about the importance of reliability, responsiveness, and relationships. It was an enjoyable day of learning, full of activities and great dialogue. The facilitator was top notch.
There was a smorgasbord of food for breakfast, healthy snacks at the morning break, sushi for lunch, and another break in the afternoon with Häagen-Dazs ice cream. When the day finished, people stuck around to network, sipping Napa Valley wine.
All told, Sally's session with 30 of her colleagues broke down as follows:
Six hours of learning, activities, self-reflection, table group exercises, and discussion
Three hours of networking, food, breaks, drinks, etc.
The hard costs for the one day of training came in as follows:
Facilitator: $12,000 (including travel costs)
Food and catering: $3,000
Venue rental: $2,500 (including Wi-Fi, A/V, etc.)
Employee travel costs: $10,000 (six employees flew in for the session; the rest drove to the venue)
The opportunity costs for one day of training were as follows:
30 employees
Assume an average salary of $80,000
$306 (the cost per day of training based on their $80,000 annual salary) × 30 employees = ~$10,000
The one day of training for 30 people ended up costing the organization roughly $40,000.
The investment itself for the one day is excellent, but the problem rests with what came after the wine stopped flowing. The typical next step for most organizations is that nothing else happens. Leaders lose sight of the investment, consider it a "job well done" and don't prioritize anything further. More time or intentionality to ensure the learning has a positive impact on the team member gets overlooked. Thus, there is no behavior change. The team member goes back to their job, inundated by regular tasks, overrun by the usual time constraints, and lacking any further fight to embed the new learning in their existing work habits.
The $40,000—although somewhat useful—ends up being wasted. It's where the line "spray and pray" comes from. The one day of training was sprayed out with a fire hose by the facilitator to those in attendance. Leaders then prayed that whatever was taught somehow might have magically been absorbed (and applied) by the team members in attendance after the training finished. By Friday, Sally wasn't using any of the facilitator's nifty customer service suggestions.
Spray and pray: It's mainly getting down on your knees as a leader and desperately wishing that the investment isn't all for naught. It's how lifelong learning gets wasted. We don't take new learnings and apply them to change our workplace habits.
In summary, the problems that can pop up with our learning rituals are as follows. We are:
Too cautious: We can be too timid to try different ways in which to boost our brainpower.
Time stressed: We don't prioritize learning as a key factor of leadership (whether our own learning or that of those we are leading).
Pedestrian: We don't push ourselves to meet other people, pausing to learn from them.
Smug: When in a leadership role, we assume that, due to our fancy title, we know best.
Apathetic: We lack the fight to embed newfound knowledge by changing existing habits (e.g., spray and pray).
Ignorant: We fail to address the development needs of employees we are leading.
Overburdened: We're just too busy to learn.
5 Leadership Questions to Ask Yourself:
How often do I reach out to other people for their ideas, stories, and knowledge? Ultimately, how curious am I?
How often do I make the time to learn? Daily, weekly, monthly, quarterly, annually, never?
Once I have learned something, do I commit to embedding it into my leadership style?
Am I positively encouraging those I lead to learn, develop, and be curious? How?
Do I fully understand the benefits that accrue because of lifelong learning?
Excerpt from "Lead. Care. Win: How to Become a Leader Who Matters" by Dan Pontefract (Figure 1 Publishing, September 2020).
Leadership strategist Dan Pontefract has 25 years of experience leading people, teams, and large-scale organizational change. He is the author of "Lead. Care. Win: How to Become a Leader Who Matters."