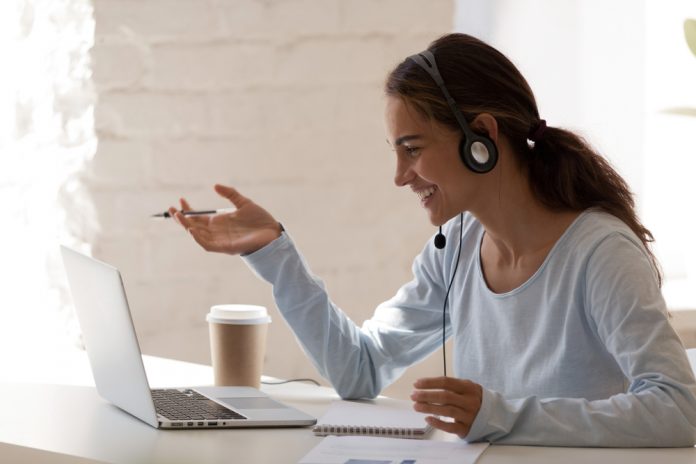 One of the most cost-effective and easily measured ways companies can ensure their employees are engaged and productive is through corporate learning initiatives.
Learning initiatives that focus on building soft skills enable organizations the agility to respond to ever-changing challenges and opportunities across many different types of industries.
Susan Collins, director of talent acquisition and employer branding at Talbots, shared statistics in her last SHRM conference presentation: Ninety-seven percent of employers said that soft skills were either as important or more important than hard skills. However, 46 percent of new employees fail within 18 months, and 89 percent fail because of a lack of soft skills, such as professionalism or the ability to get along with others.
The pandemic forced L&D leaders to quickly digitize their soft skills learning programs, and consequently, e-learning has become ubiquitous.
The shift to e-learning may have made it easier to access learner experience, especially for hybrid employees. Still, it also can lead to workers feeling more isolated and disengaged from the content or "checked out," impacting their emotional intelligence (EQ). Communication and collaboration are essential factors of EQ, so this result should alarm L&D leaders.
Traditional e-learning is more grounded in shared didactic, linear information – with a knowledge test at the end. Not all e-learning is equal. Upskilling and reskilling employees through corporate e-learning initiatives can still be effective when delivered correctly.
Even the best e-learning plans can leave L&D leaders challenged not only when it comes to scaling, but it always comes back to the same sought-after data treasure – data that validates the adoption of new skills and behaviors.
What Makes Simulation Learning Different?
Simulations are not a new learning methodology; the military has used simulations effectively for decades – they understand that realistic practice of essential skills leads to faster adoption of those skills and better agility to apply them in various situations.
A more effective corporate and adult learning approach also has objectives that focus on practicing and mastering skills and behaviors beyond just knowledge.
Simulations present and allow a specific learner journey — situation – challenge — reaction – and navigation of nuance – which more closely mirrors the employees' actual workflow.
Immersive simulations in a corporate setting place the learner in a first-person perspective, navigating a visceral, realistic business context. In other words, the immersive simulation uses the learner's environment to serve up simulated, emotionally charged decisions relating to the workflow. Simulations can also be incorporated into a corporation's existing LMS.
As the learner is engaged in navigating the simulated situation, critical thinking and problem solving come to play, team interaction and dynamics unfold, communication and leadership are practiced, coaching takes place at the moment, and soft skill is mastered through practice.
CLOs using simulations shift their approach from goal-setting to skill mapping and from a content focus to a context focus.
Data is the Catalyst That Unlocks True L&D Value
Immersive simulation technology allows training leaders and other L&D managers to identify, isolate and measure specific skills and behaviors within the sim and look at a particular individual, cohort, or learner population.
As the learners work through an immersive simulation, skill data is extracted for the learner, the training managers, and the business owners. In the past, the L&D leader had to be content with what they could learn from timing and completion data. This has always been good for revealing Level 1 feedback.
This new view of skill data in immersive simulations for the first time allows L&D leaders to view Level 2, Level 3, and even Level 4 kinds of data. This kind of view is transformative because it is possible to map the skills of the individual learner and their team members to patterns of behavior. Perhaps patterns can reveal where there is a need for upskilling, say in empathy, or behavior practices may reveal the opposite – high-performing segments of the employee population that don't need additional skill-building in that area.
Identifying these patterns has a host of benefits, not the least of which is the ability to potentially save tens of thousands of seat hours. The typical approach could be called the "interstate approach to learning." Everyone at various career levels gets enrolled for the same content simultaneously. What happens, however, when a learner is enrolled for content that they are familiar with and already aligned with their skills and behavior? It is a breeding ground for discontent, not to mention a waste of precious seat time (time spent on L&D when they could be performing job-related duties).
Customized immersive simulations allow a more strategic learner selection by identifying the employees according to their specific skill deficits. Imagine an employee count of 50,000 who, on the interstate approach, would require 10 hours of learning in a particular topic. After an immersive simulation assessment, the data might reveal that there are 25,000 learners with a need for remediation, not 50,000 — so half the learners test out. Now immersive learning just saved the enterprise 250,000 seat hours!
The objective skills data that simulations provide also enables leaders to create business models and specific goals for use and application, including more strategic onboarding.
One topical example of this was a learning initiative focusing on DE&I. Leaders first thought their primary challenge was unconscious bias. A simulation was deployed quickly and gathered data that showed unconscious bias was not the problem, and it was more about collaboration and allyship. So, the organization could pivot the program soon, and more strategic corporate learning modules were created for employees.
Not only do immersive simulations drive soft skills learning and development at scale, but it also makes good business sense.