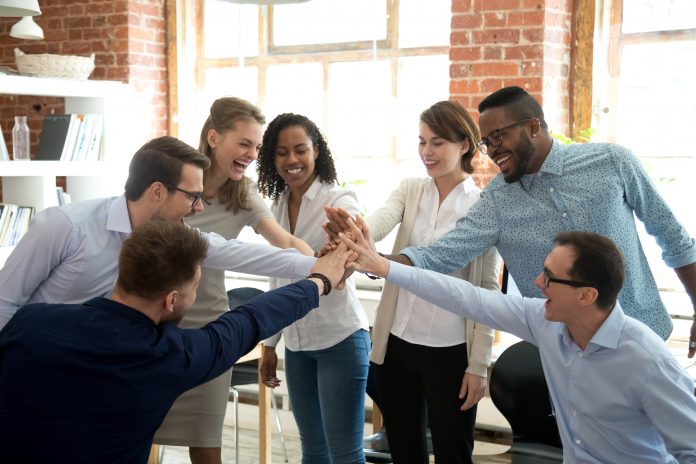 The "Great Resignation" and the disconnectedness of remote working have strained many organizations. According to a Gallup survey from summer 2021, the exodus of people leaving their jobs is mainly due to poor engagement. The company's survey titled "State of the Global Workplace: 2021 Report" identified a global engagement rate of 20 percent, which dropped to 34 percent for the U.S. and Canada. It correlated a loss of productivity with disengaged employees that's equivalent to 18 percent of their salary, a high yet hidden hard cost. Multiply this loss at scale, and the problem hinders a company's innovation and growth prospects.
Companies need to manage and improve the employee experience to retain top talent and build a culture of growth to help shift the engagement dynamic. This is especially important for businesses operating internationally that want to fill positions worldwide with engaged and responsible staff members. Companies should have a personalized and modern strategy for employee engagement that offers flexibility, utilizes automation, and promotes communication to achieve these goals.
Conduct Pulse Checks and Surveys for on-the-Ground Data
Perform pulse checks to gain feedback from employees. Uncover sticking points in their day, whether fellow personnel, technology roadblocks, or process issues. These short engagement surveys should be launched frequently to encourage a continual flow of feedback. Organization leaders establishing surveys should only proceed if they make visible and impactful actions based on the survey feedback. Staff often will hesitate to complete another study if no efforts result from their prior requests or complaints. Ensure the responsible leaders can take action quickly after sending the pulse surveys while clearly communicating the reasons for any related changes.
Within surveys and pulse checks, organizations also can gain more subjective data. This information can identify an employee's suitability and adaptability for new challenges or higher positions. If your organization works internationally, then use subjective questions to spot candidates who can handle the pressures of international assignments.
Offer Self-Service Options to Foster Empowerment
Self-service tools help empower employees with choice and control over their own benefits and services. At the same time, they feel connected to the process and can choose options that align with their specific needs instead of settling for a benefit and becoming disgruntled. Self-service and automation portals also save valuable time, providing a gift for the employee and the bottom line.
Automation and self-service can transform the processes required to move an employee to a new international position. For example, a platform such as AssignmentPro, from industry leader Equus Software, can create rules for automating employee approvals, with the ability to delineate an approval order down the chain of command. The platform also enables the transitioning employee to appoint delegates to help them move and access needed information, along with multiple other capabilities.
Consider moving a range of data and actions to self-service portals, including employee personal data updates, onboarding processes, training and coursework, time and attendance management, and opening access to employee policy, wellness, and other information.
Improve Integrations to Make Work Easier and Productive
Organizations can streamline processes and improve engagement by integrating various systems. For example, businesses managing a global mobility platform can integrate it with their Human Resource Information Systems to develop a more unified view of employee data across the entire business. It avoids the problem of errors introduced by multiple data duplications and instead offers more significant insights into the status, costs, and processes involved with global employee moves.
Further integration opportunities come with global mobility and recruitment, where firms can tap into broader global talent pools. Talent managers can leverage the mobility data to analyze the details of a current job similar to the currently recruited position. It provides them with information about the typical duration of such assignments and related costs.
Most firms need to connect with various vendors, whether benefits providers or agencies that help employees move to and work in a new country. Develop a collaborative vendor ecosystem where the vendors can solve problems and interact with employees in real time with limited company intervention. It means providing employees with instant access to needed information and the ability to track statuses. It's part of a broader change toward visibility and empowerment that improves engagement, satisfaction, and productivity. 
Leverage Predictive Analytics to Find and Reward Top Performers
Improved integrations of mobility, talent, and HR data also can illuminate why specific candidates performed well or struggled in a position, information that adjusts the characteristics of the ideal candidate. It provides management and HR with predictive analytics to spot employees who can withstand the rigors of a role in a challenging location. Such insights can answer critical questions, including if the candidate can handle ambiguity, is comfortable with security challenges, and is flustered or calm under pressure. And if the candidate moved to a different position previously, the platform could summarize how they handled the transition and their likelihood for repeat success.
The new world of work and the shifting employee/employer relationship necessitates a different and more personal approach to the employee experience. By implementing flexible, automated, and transparent processes in the workplace, organizations can improve and serve the needs of a global workforce.