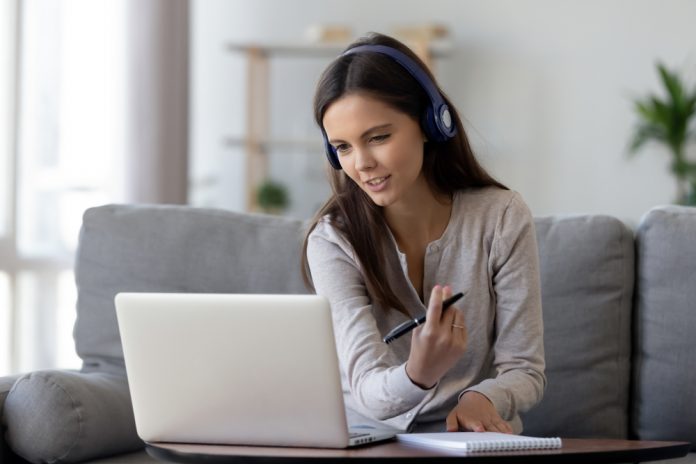 In today's workplace, it has often been younger generations that have advocated for the benefits of working from home, more flexible hours, and even dressing casually. Now, in the mid-pandemic workplace, these perks are assumed for people of all ages. Even those in favor of the traditional work model have realized the pros of the greater flexibility that a remote workplace provides.
As the CEO of a company founded over 20 years ago with a virtual working model complete with flexibility and autonomy, I do not need to be convinced of the benefits of this working style. I've seen first-hand the life-changing benefits of enabling an individual to work around their life that this model provides.
The COVID-19 pandemic impacted every aspect of life, with one of the most dramatic shifts being the change in workplace culture. Millions of Americans were sent home from their offices and storefronts in March of 2020, forcing business leaders to dramatically pivot to adhere to the then newly imposed stay-at-home restrictions. And what we found by accompanying this shift was a rapid increase in work-from-home policies, flexible working hours, and yes, more casual dress.
While no benefits of this shift in workplace culture outweigh the tragic losses of families across the country caused by the pandemic, these major shifts in the way that we look at work and time cannot be ignored. Silver linings like increased time with family within the home have become priorities that many employees will not likely give up. As more industries prove their ability to work productively and efficiently in a remote environment, it is becoming increasingly evident that employees will not have to give this up.
COVID-19's Impact on the Employee Handbook
This workplace cultural shift created by the pandemic has also brought to light a new sense of power for the individual worker. COVID-19 has disrupted the employee handbook, and I predict that moving forward, this will have a direct impact on which business models individuals are willing to work with and without.
Now that millions of people have experienced what it is like to work from home, removing issues associated with commuting (i.e. traffic, weather, additional time) and incorporating benefits like easier access to family members and more seamless caretaking, I predict that the "return to work" will not mirror the entirety of the United States workforce jumping back into the pre-COVID style, but quite the opposite.
Nearly 5 million people are approaching long-term joblessness, making it difficult to find employment opportunities that guarantee safety and security during a time that many could only dream of. As the impact of this pandemic continues to play out, it will be up to the organizations that continue to prioritize security and flexibility. They will be better equipped to keep their employees happy and implore them to remain on their teams. Those that are unable or unwilling to adhere to these shifts risk losing talented members of their team to organizations that are enabling them to continue to live with the same sense of flexibility this past year has provided. For many organizations, this will spawn a migration to a "dynamic workplace," a working environment in which employees work both in and outside of the office allowing for a mix of traditional and virtual workdays, in addition to the flexible schedules.
End-of-year, future-of-work predictions roll around annually, but no one in December of 2019 could have predicted the accelerated shifts in culture and the workplace that we have experienced over the past year. More than anything, organizations, business leaders, and individuals have proven their resilience in the wake of countless unexpected events. On the heels of the shock that was 2020, it is bold to make any steadfast prediction for the future, but as a staunch proponent of flexibility and autonomy in the workplace, I think it is clear that these aspects of work are not fleeting trends, but a sign that the power is shifting into the hands of the employees.