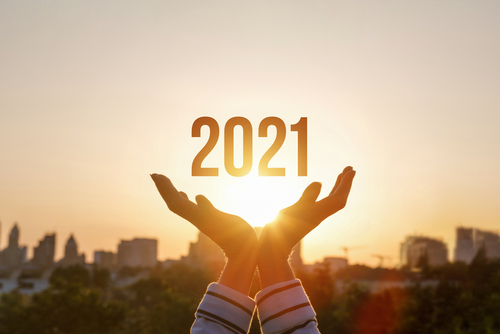 In 2021, one of the most important business budget items has to be learning. Companies must brace employees for the continued disruption and change the second year of the COVID-19 pandemic will generate. During times of change and uncertainty, companies need to focus training on business alignment—namely, their overall learning strategies should be focused on the most important and urgent business issues.
Research conducted in partnership with NIIT shows that organizations that invest in the critical practices that drive learning and development success are 59 percent more likely to be growing, are 27 percent more cost efficient, and are consistently delivering higher engagement, retention, and leadership scores.
Future Workforce Planning
The most important part of alignment is prioritization. For instance, Microsoft famously missed the market for search engines, social networking, and mobile, and it was only when the firm was able to work with a consistent growth mindset that it started to build success with Azure and the public cloud. Adaptive learning organizations know how to prioritize and identify the key business areas for focus. They have learning councils; they are engaged with senior business leaders; and they understand the critical skills and technology trends applicable to the business. Such organizations also have a deep understanding of the company's job roles, how training programs currently are performing, and any skill gaps within the company.
Leading-edge learning and development (L&D) organizations also exhibit good planning and governance. Critically, L&D leaders must be empowered to rapidly respond to learning needs. This means putting in place learning business partners, capability academies, and strong performance consulting skills to identify performance issues clearly and continuously. Such L&D teams also are heavily involved in future workplace planning, talent mobility strategies, succession management, and all other areas related to HR and leadership.
In 2021, for the first time in decades, the area of strategic and facilitated internal mobility is moving into focus. Companies we work with—such as Unilever, Schneider Electric, PepsiCo, Society Generale, and SAP—all are emphasizing internal mobility. This is a transformational new approach to talent, going far beyond traditional HR, L&D, and recruiting practices. In the very near future, we'll see skills matching systems and talent marketplace solutions becoming mainstream, which will further facilitate internal mobility. Of course, we need to recognize that as people move around the organization and take on different roles, L&D will need to provide the training to support them.
In parallel, learning innovation and experimentation—especially through technology—are a feature of high-performing learning teams. L&D is one of the hottest markets for innovative technology and tools in areas such as virtual reality, augmented reality, learning record stores, microlearning, and learning in the flow of work.
We anticipate learning experience platforms (LXPs) will evolve into learning management systems (LMSs). LXP vendors are recognizing their offerings need business rules, e-commerce, resource management, and even talent marketplace features. As a result, that "layer" of software you bought to just sit atop your LMS now is starting to become an important consideration, making it important to carefully consider what data goes where. Learning records store platforms will become more prevalent, which makes sense because the real engine of learning is not the LMS or the LXP—it's the learning record store, where all the detailed learning data resides.
Innovation Never Lets Up
A final but important aspect of L&D innovation is that demand for content will continue to explode. You're going to be flooded with new content offerings in 2021 from hundreds of different companies. Tools for learning in the flow of work, internal gig work and mobility, skills-based mentoring and development, and academy-centric learning are also in great demand. Various players in the enterprise platform market will start showing how these elements all work together in highly productive ways.
Summing up, it's clear that the pandemic has greatly accelerated the transition to more agile ways of working, making L&D adaptability critical. I predict the learning market will continue to be one of the most complex and fast-changing segments in HR in 2021. In the coming year, we'll see dozens of platform providers, hundreds of content companies, and a host of new ideas and innovations emerging.
The message for L&D leaders is to recognize that innovation never lets up. I encourage you to take some time and create a three- to five-year roadmap for your L&D infrastructure, content, and organization strategy. You're going to need it.
Josh Bersin is an internationally recognized analyst, educator, and thought leader in the global talent market and is a frequently quoted commentator on the world of work, HR, and leadership practices. He is also dean of the Josh Bersin Academy, the world's first global development academy for HR and talent professionals at all levels and across all industries.
Get our newsletter and digital magazine
Stay current on learning and development trends, best practices, research, new products and technologies, case studies and much more.