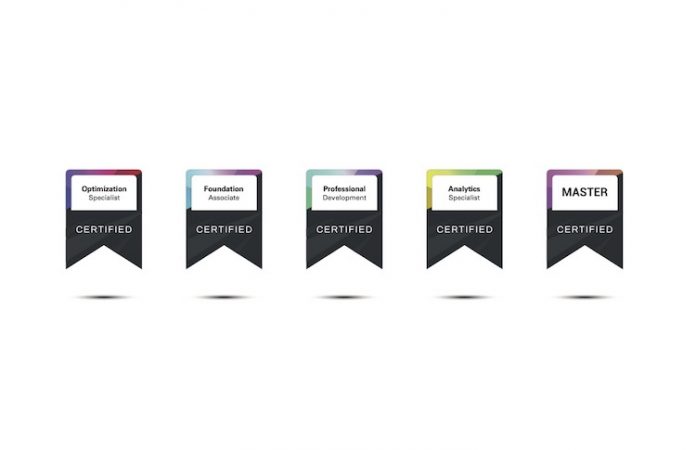 The global pandemic and subsequent lockdowns have forced a significant technological leap forward in the modern business landscape and drastic changes within the work environment as companies attempt to keep their employees safe, healthy, and gainfully employed. Now that IT services demand a larger investment, many enterprise businesses find themselves facing a skills shortage. As a result, a skills-based economy is emerging, as top companies compete to hire and retain talent with future-ready skills.
Hiring new talent isn't always cost-effective, so some organizations' primary method of remaining competitive and cost-conscious has been to reskill their employees to broaden and future-proof their talents. Another successful technique involves hiring fresh talent and upskilling their abilities, giving them the skills to succeed in their careers. Both options require a trustworthy and engaging digital learning platform.
Organizations looking to retain top talent need to work just as hard at launching an appealing digital learning program that will keep employees engaged and give them a chance to connect their actions to business outcomes. With such a program in place, organizations start to realize decreased turnover rates as employees see how their individual efforts contribute to the company's success and can appreciate that their organization is willing to invest in their personal success.
A great way to keep employees engaged in learning is by using gamification tactics such as digital badges. If there's one thing you can count on, technology will continue to change, so retraining employees with a modern skill set is critical for any organization. Modern professional digital learning platforms are making great strides to that end. One of the most effective methods of keeping learners engaged is adding digital badges as achievements to digital learning. By putting them on blockchain, digital badges become more than just flashy achievements; they become a verifiable and trustworthy credentialing portfolio unique to each person.
Blockchain Benefits
Digital badging on the blockchain empowers employees and gives employers better insight into new hires. There are several reasons to add digital badges to your digital learning. First, they make it easy for learners to share their accomplishments across physical and virtual environments in a visual, verifiable way. Plus, badges are imminently portable, so your learners have the comfort of knowing they can bring proof of their skills anywhere they go. In the HR ecosystem, badges allow employers to verify a prospect's employment history and skill set. Digital badging also lends a gamified aspect to learning, using people's natural inclination toward competition, community, and finding meaning in work and satisfaction in the small wins that gradually build into new skills.
Digital badging as recognition for achievements increases employee engagement. A recent Voice of the Learner study conducted by the Digital Learning Consortium revealed that 9 out of 10 learners value a Learning Record that travels with them throughout their career. Furthermore, 73 percent of those interviewed indicated that digital badges would distinctly improve their experience by giving them an on-demand history of their learning journey. Digital badges stored on the blockchain provide this and motivate learners to grow and expand their portfolio of skills.
Badges also have a significant social component in that learners are encouraged and able to share their accomplishments in a way that tells a complete and truthful story. Digital badges contain embedded metadata secured through the blockchain to verify who earned it, who issued it, and the completion requirements for the learner's entire journey. A future employer who is verifying the badge can instantly distinguish between a badge that was earned by completing a one-hour course verses a badge that was earned by completing a 20-hour learning journey with three coding labs. By encouraging continuous learning and friendly competition between learners, course completion rates go up as learners earn resume-worthy achievements to show off. When top badge earners appear on the leaderboard, this natural competition can get turbo-charged and contribute toward closing important skill gaps for an organization.
A recent report about global video game consumption published by DFC Intelligence estimates that a staggering 3 billion people worldwide play video games. As future generations enter the workforce, tools such as digital badges will be familiar since video gamers utilize achievements, badges, and other gamification techniques in the games played during their downtime. The establishment of the Open Badges standard in 2012 provided educators a standard by which they could integrate digital badges to award students and verify achievements. Friendly competition, immediate feedback, micro-recognition, and social sharing are quickly becoming standard elements of the learning process. When the current generation of students enters the workforce, gamification will be a necessary underlying capability of all learning technologies.
Change Is the Only Thing You Can Count on
The underlying game mechanics inherent to digital badges motivate learners while helping them measure progress and build a personal brand by showcasing a portable record of their accomplishments that belongs only to them. It pays to prepare, and the groundwork for multi-industry-wide adoption of digital badging on the blockchain is there. In 2020, the Velocity Network Foundation was formed to promote blockchain technology to transform the global labor market. Many top organizations have launched badging initiatives—IBM has issued more than 2 million badges to date and reports that 87 percent of its badge earners are more engaged in their work due to the digital badge program.
Getting started isn't as difficult as it might seem. As the use of digital badging grows worldwide, so do methods of creating and deploying them. Digital credential formats are available through resources such as IMS Global's Open Badges or Accredible's Digital Credentials, among others. To achieve success, organizations must embrace innovation and prioritize learning solutions that scale to their employees' needs at a holistic level. Digital badges remain an effective modern solution to do just that.