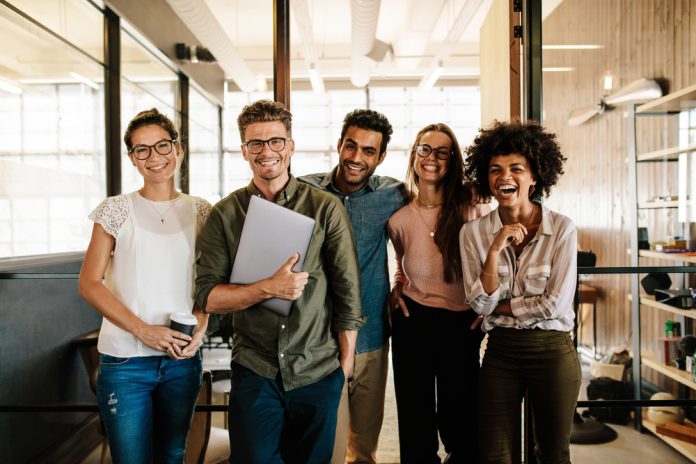 Ambition and advancement. For decades they've gone hand-in-hand. Climbing the corporate ladder signaled success. Motivated professionals were perpetually on the move. Drive and determination were rewarded with a new distinction, title, position, and the perks that went along with that.
Welcome to 2022 with flatter hierarchies and fewer promotions or even lateral moves. Is it any wonder that so many managers avoid career conversations today?
But here's the hopeful reality that talented professionals, leaders, and managers need to know. Ambitious professionals aren't exclusively in it for the following role, move, or title. Recent events have inspired not just the "Great Resignation" but also an excellent re-evaluation for many. Fundamental needs have become more apparent. Priorities have shifted. Tolerance levels for any number of irritants have shrunk.
For many, our relationship with work has shifted—perhaps forever. People are looking for more than the traditional (and sometimes mythical) climb up the corporate ladder. Research I conducted while writing my book, "Promotions Are So Yesterday," uncovered a surprising revelation: Employees express greater interest in various ways to grow and develop that aren't directly related to promotions.
Employees across generations, genders, levels, and geography report that more interesting than climbing the corporate ladder are experiences, such as elevating their contribution, learning new skills, and building meaningful connections and relationships, to name a few.
Advancement isn't the only—or even the most critical—career development tool available today. As a result, leaders and managers must challenge their old assumptions and beliefs —and challenge ambitious employees to grow in meaningful and functional ways. Consider achievement, authority, and adventure—three alternate ways to keep people engaged, growing, and thriving.
Achievement
The intrinsic drive humans share to accomplish something is powerful. It inspires focus, motivation, and perseverance—which leaves the individual and organization enriched in the process. Managers who understand this will recognize opportunities to tap an employee's interest in achievement… just like Alana, a senior director for a mail-order retailer.
Alana's company was quietly planning a significant scaling effort with plans to double revenue in two years. She planned to reorganize the department and bring in a couple of senior managers with considerable experience in this space. This meant Alana had to explain to Nate, a high-potential team lead, that while his performance had been exceptional, he wouldn't be considered for either new role. Nate was disappointed.
But because of her relationship with Nate, Alana understood and could leverage his intense desire to achieve. She elevated a side project he was passionate about—reducing shipping waste—to become his short-term exclusive focus. Together, they identified the skills and experiences he wanted to develop and found ways to build them into this project deliberately.
In the following months, Alana routinely checked in with Nate, offering the support he needed to successfully create and implement this high-profile sustainability project while ensuring that his development goals were moving in the right direction. In the end, Nate was more energized and engaged than previously. And after working with the newly hired senior managers, he even admitted to Alana that he wasn't quite ready for that role.
Without advancement opportunities, Nate could still gain greater self-awareness and skills, broaden his network, distinguish himself in the organization, and develop his career by enabling achievement.
Authority
In nearly every ambitious professional's career, the development of deep expertise is essential and pressing. The focus is on honing one's craft, cultivating a high degree of competence, and becoming an acknowledged expert and go-to resource. Supporting employees in ascending to this level of authority in their field is a powerful way managers can help employees advance their careers whether there's a promotion available or not.
Ramesh, a customer service manager for a regional homebuilder, understands this better than most. In his flat organization, promotions are few and far between. This is generally not a problem since most of his employees are happy with the variety and autonomy of working with homeowners. After about six months on the job, it became clear that Wallace was an exception. Ramesh knew that if he didn't figure out how to keep him engaged, he could be lured away by competitors.
Although no formal role was available, Ramesh worked with Wallace to carve out an informal role that would align with his desire to grow and be responsible for something (if not for someone.) So Wallace became the internal expert around a new customer experience software platform the organization had just purchased.
He quickly mastered the bells and whistles associated with automating communication, facilitating repair requests and resolutions, and connecting homeowners with resources in their local community. He regularly interfaced with senior executives and delivered training to his peers. Because of his fluency with the system, Wallace was even invited by the vendor to become a member of its advisory council.
Without an advancement opportunity, Ramesh could still help Wallace build skills, enhance his visibility, elevate his reputation, and develop his career by establishing his authority in a critical arena.
Adventure
In the words of Amelia Earhart, "Adventure is worthwhile in itself." It's also worthwhile as a career development strategy when advancement or promotions aren't available. Exciting experiences. Novel challenges. Uncharted territory. They all offer opportunities for employees to discover new abilities, higher levels of engagement, and greater satisfaction with their work.
Melinda is a master at incorporating different experiences, challenges, and adventures into her employees' work. As the executive director of a nonprofit, she has a small, ambitious team and no advancement opportunities (until she leaves.) She learned the magic of matching a real-world problem with someone's desire to grow early on. Bella, the development lead, recognized that she lacked the political savvy she ultimately would need, so Melinda facilitated the adventure of becoming a liaison to the mayor. Tomas, the data analyst who had become concerned that the nonprofit had outgrown its donor management system, was sent off on the adventure of sourcing and negotiating a new system.
Would these adventures keep people with the organization forever? Melinda understood probably not… but maybe a bit longer. And while they were there, they were engaged, growing, and thriving—and so was the organization.
Given current workplace conditions, promotions—the traditional way of defining careers and career development—are giving way to more organic and meaningful ways to help people grow. And ambitious employees aren't always looking for the following position… they might just be looking to position themselves for greater satisfaction through achievement, authority, or adventure.