Redesigning Read and Understand Courses
Most read and understand courses typically involve reading a document and then signing an acknowledgement statement to document understanding. But many employees don't recall the information accurately.
Posted: June 5, 2019
Anyone who works or has worked in a procedure governed organization is all too familiar with "read and understand" courses. To call these courses "training" can seem generous at times, especially since most of these courses typically involve reading a document and then signing an acknowledgement statement to document understanding.
Although read and understand courses provide organizations with a quick and inexpensive way to share information with their employees, they can be problematic in that many employees don't recall the information accurately. This lack of recall can be due to various factors including: 
Employees are not reading the document.
Employees are quickly scanning the document, rather than carefully reading it. 
The document is badly written and key information is not apparent to employees. 
Read and understand courses may not be the ideal method for training employees, but many organizations rely on them in some form to train their employees. So how can instructional designers make read and understand courses more engaging and help ensure employees remember the information they just read? The answer is: enhancement. By creating and incorporating interactive content into a read and understand course, designers can provide organizations with more effective and value added training.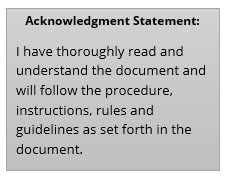 Enhancing a Read and Understand Course
An enhanced read and understand course uses interactive content to highlight specific information within a document. Typically, the interactive content is developed using an authoring software (i.e., Storyline, Captivate) and is embedded in the read and understand course using a link. For example, NuScale Power has enhanced some of its read and understandcourses by incorporating an additional section of content called an "Interactive Summary." 

The training course requires NuScale employees to read through a procedural document, and then review the additional interactive content before they complete the acknowledgement statement of understanding. 
The interactive summary content varies based on the purpose of each document. However, all summaries include opportunities for employees to recall and apply knowledge based on the document's content. For example, in NuScale's IT Technology Standard course, employees must navigate a specific scenario involving a portable flash drive. Employees experience different outcomes based on the choices they make. This interaction allows employees to use and apply the information contained in the IT Technology Standard document, and make mistakes in a safe training environment, rather than making those same, sometimes costly, mistakes in real life.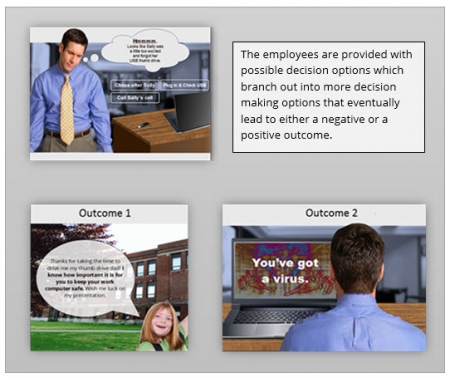 Role Responsibility Emphasis
Not all read and understand courses warrant the time and effort to write and create scenario-based interactions. In situations where the document content is important but only affects specific departments, including a role responsibility emphasis enhancement helps clarify and highlight key responsibilities based on an individual's role in the company. NuScale Power currently is testing this method of enhancement using a document that discusses the process for protecting personally identifiable information. Not all employees handle or have access to personally identifiable information (PII), and most of these individuals only have access to specific types of PII. 
To ensure that employees receive pertinent information based on their specific role within the company, training designers and subject matter experts created an interactive summary that requires employees to identify their role in the company in order to receive training content relevant to their PII access. In addition to this, the employees must answer role-specific scenario-based questions that require them to recall and apply the knowledge contained in the procedural document.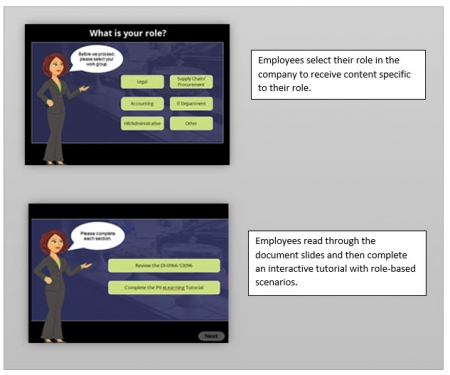 Redesigning the traditional read and understand course into an effective and engaging training course can challenging. Instead of redesigning, NuScale Power decided to enhance current training courses to provide more learner engagement and improve the knowledge recall of its employees.  The feedback from employees has been positive, and NuScale's current portfolio of read and understand courses is decreasing as they are replaced by the more popular and effective enhanced read and understand courses. 
Sarah Lockhart is an instructional designer for NuScale Power, a company that designs and markets small modular nuclear reactors expected to be available commercially in 2025. As an avid reader and a former English instructor, Lockhart is always looking for ways to effectively incorporate storytelling into corporate training development.