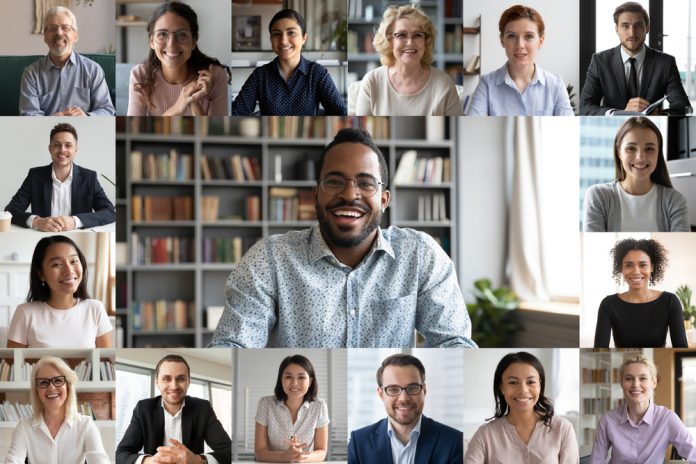 In today's fast-paced environment, it's easy for companies to churn through work while overlooking the human factor of business. In the long run, this isn't so much a plan for productivity as it is a recipe for burnout – something that leads to decreased productivity, job dissatisfaction, and rapid turnover. With burnout becoming increasingly common in workplaces worldwide, it's a timely reminder that it's more important than ever for organizations to proactively invest in their team members.
Our experience as a business focused on improving workplace operations is that for an organization to thrive in the current environment, teams need to be given the proper training, tools, and working conditions to drive improvements themselves. Here are some ways you can boost motivation and increase engagement.
Be proactive and invest in your people.
Quality training and career development are fundamental to keeping team members engaged and motivated. Tailored courses to meet your team members' needs can empower them with the skills to do their best work and provide a sense of investment in the company. SafetyCulture research in partnership with YouGov indicated that seven in ten team members describe training as either very important or a top priority, even ahead of a competitive holiday allowance.*
The benefits of training are countless – improved employee performance, ownership, increased engagement, and more. We're not talking about your typical, old-fashioned training either – that isn't enough. Instead of lengthy courses that are dry and tedious, opt for mobile learning that is entertaining and educational. Microlearning platforms such as EdApp have quickly become a popular way to get the training done, whether your team is out on the field or working remotely.
Inspire teams to speak up
Create a culture of speaking up in the workplace. Team members want their voices heard now more than ever – whether in operations or workplace training. Knowing they have a valued voice is critical – our research shows that it's one of the essential things on employees' minds when considering new jobs or roles.
Whether you're a start-up or a more established business, there are ways to set up your team members to speak up – about their concerns, new ideas, or feedback. Free courses are available to anyone that teach you how to speak up confidently – edit and craft them to fit your own teams or business operations. Or choose technology that instantly lets anyone capture and report issues to the right people.
Whatever approach you take, now is the time to put the power in the hands of your teams. An organization that encourages people to speak up can help leaders be proactive about any potential problems and inspire teams to solve their challenges confidently.
Simplicity is key
Since the pandemic, we've all felt overwhelmed by the volume of events happening in the world. A Harvard Business Review study found that the vast majority of respondents — a staggering 85 percent — reported general and workplace well-being declines in 2021. We can do a few things to help pandemic-weary employees manage their cognitive load better.
Start by addressing process fatigue. This means improving efficiency and day-to-day processes in the workplace. Depending on the nature of work, you could take a number of approaches — digitization of manual processes, automating recurring tasks, and so on. Leverage reliable technology platforms where you can, and make sure team members have the right training and tools they need to be as productive as possible.
The time and energy saved can help teams solve problems that really matter, rather than working on autopilot and following a pre-determined process.