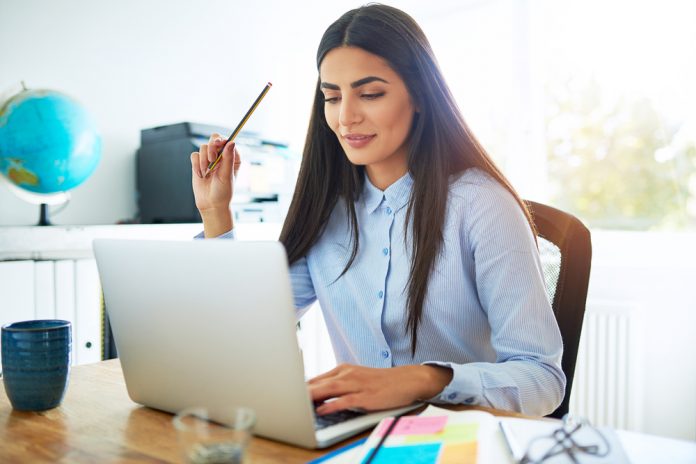 Chances are, if you're making decisions on an employee development strategy — at any company — you're spending a lot of time talking and thinking about reskilling. It's not that reskilling is a new topic or even a new need. But it's fair to say that it's become an immutable priority for virtually every organization this year. This is mainly due to the pandemic's disruption to the way we work and live, which has only heightened skills concerns about a rapidly growing skills gap. However, companies can integrate reskilling through their learning and development initiatives.
The World Economic Forum anticipates that 42 percent of core skills required to perform existing jobs are expected to change by 2022 — and that was estimated before we really knew the impact of COVID-19. In retrospect, there's no denying that the urgency for companies to close the skills gap has grown. The question is, how effective can companies expect to be at reskilling?
Ultimately, Reskilling Confidence Is Low
A 2020 survey by Deloitte found that only 10 percent of organizations say they are ready to address the skills shortage. The study revealed a few key challenges:
59% say they need additional information to understand the readiness of their workforce to meet new demands.
38% struggle to identify workforce development needs and priorities.
Only 17% believe their organization can anticipate the skills that will be needed in three years.
If those data points make reskilling sound like a risky endeavor, they should. Successfully understanding the needs of the organization, mapping needs to employee goals, and improving business performance through reskilling is no easy feat. Additionally, pandemic circumstances have resulted in historic drops in employee engagement and preparedness for daily job duties.
Despite the added pressures, companies have no other option but to press on. But why? One good reason is that it is simply cost-effective to build skills internally. As calculated by Josh Bersin in a recent article, "it can cost as much as six times more to hire from the outside than to build from within."
Development Should Be Personal
Some will undoubtedly spearhead their strategy with learning initiatives. But how effective will learning access be when employees struggle to find spare time? Other companies might provide coaching resources. Does that mean every employee will have access? Or will it just be leadership? How do you ensure individual goals are aligned with the organization, or that progress can be accurately measured?
The truth is, reskilling is an endeavor that involves multiple aspects of professional and personal development. The technology and tools to support an effective reskilling strategy must be equipped to address the entire development experience. A truly integrated approach to reskilling should focus not on the processes, but on its people — by enabling them to navigate their reskilling journey in a holistic way.
Enabling people to reskill has to begin with understanding the obstacles they face, and ensuring training programs can support each need. If one critical challenge can't be addressed, the development will suffer. To do this effectively, the technology that companies implement should have a breadth of capabilities within a single platform. That holistic functionality needs to be equipped to drive improvement from the bottom up.
Critical Reskilling Drivers
Engagement is ground zero. If employees are not engaged, you can't expect them to be motivated. Motivation is essential to building skills and personal growth. Training strategies will rely on high rates of employee engagement to succeed and must provide employees with tools to connect them with the company and its values. The ability to interact with leadership, managers, teams, and colleagues — in a seamless and frequent way — will give employees that first level of support, and give the company insight into the challenges they endure.
When your employees are engaged and their needs are understood, real learning can begin. This is where learning management systems can make a big difference. The key is to avoid combining a plethora of content sources, platforms, or learning methodologies into a disconnected training program. Instead, learning needs to be integrated into the development process with technology that enables employees to learn and share knowledge that supports specific goals and interests — and aligns with performance goals for the organization. New skills will always be needed. Company-wide learning must be continuous and easy to access.
Performance management is a crucial pillar to reskilling for the future. For learning continuity to be effective, leaders must have the ability to help individuals set reskilling goals that support company needs, and see how employees are progressing. An integrated platform enables reskilling by connecting the dots between learning and performance.
Finally, reskilling initiatives need to be sustainable. Technology that provides coaching and mentoring resources helps to bridge the gaps between skills learned, skills needed, and resilience needed for employees to keep pushing forward to achieve their goals. After all, workforces are under more stress than ever. Having someone in your corner of the ring when times get tough will keep performance from hitting the mat.
Enabling Through Integration
The skills gap is a problem that companies are now responsible for addressing. But if there's one thing 2020 proved, it's that employees who are enabled to do their best work will, in fact, do their best work. All companies have to do is support them — and get out of their way.
Like most things, reskilling can be approached in complicated ways. The strategy and technology that training leaders solve it with, however, should be simple. (For more information on how corporations can support the growth of their employees, here are seven ways to bolster employee learning and development.). By supporting reskilling efforts through engagement, learning, performance, coaching, and mentoring, employees will be enabled to learn the skills needed to perform and execute your business strategy.