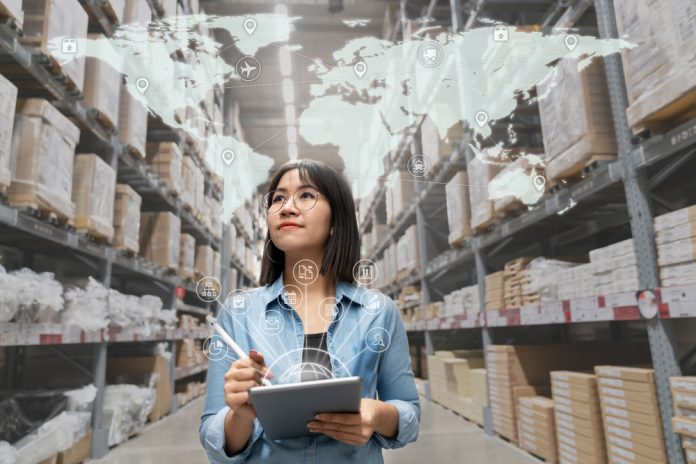 Front-line workforce issues continue to be a top strategic priority in industrial operations. According to a new talent study, the ongoing talent shortage in manufacturing could cost the U.S. economy as much as $1 trillion by 2030. The same study anticipates 2.1 million manufacturing jobs will remain unfilled by 2030.
Manufacturing organizations are confronted by the challenge of filling entry-level positions and finding and keeping older, skilled talent. In addition, plant-level operators face new challenges as droves of skilled workers retire and take years of knowledge with them. This calls operators to think creatively about quickly accessing the information they need to make good decisions.
The impact of these workforce issues leaves organizations with two options: instill modern technology to "do more with less" or continue to fight an uphill battle for skilled workers. In addition, organizations must offer existing employees more efficient ways to work or risk losing talent to more employee-centered, digital-first companies—thus perpetuating the cycle of low employee satisfaction and high turnover.
This calls on organizations to think creatively about how they can best implement digital transformation tools that empower the existing workforce to operate more efficiently, safely, and productively in a way that engages the individual. One compelling use case for digital transformation to aid entry-level talent is augmented reality (AR). AR can create a smoother learning curve and keep talent engaged and connected to their skilled colleagues.
In-Context Operator Instructions
Digital transformation has redefined the role of the modern industrial worker—from machinists to designers—necessitating new skills and competencies. As noted above, this shift in talent needs has left millions of jobs unfilled in the manufacturing sector alone. It's not practical to expect workers to knock on our doors possessing these skills; it's up to organizations to provide the necessary training, as well as leverage advanced tools that can make it easier for all skill levels to perform their jobs well.
One way to do this is by combining data with digital 3D work instructions to deliver up-to-date, digital, and in-context information to front-line workers. This allows organizations to remove digital language barriers, build efficiencies and resiliency, and increase workforce confidence.
Workforce Performance Monitoring
The significance of dexterity is not lost on most manufacturers today. Businesses that prospered in the pandemic often attribute their resiliency to the ability to make informed decisions in the face of constant shifts in demand. One practical way to ensure the agility and flexibility of an operation is to implement tools that provide widespread visibility into key elements of an enterprise, such as workforce performance. Sophisticated performance tracking and analytics can reduce costs while increasing the flexibility and agility of operations.
This can be accomplished by implementing role-based access to real-time, standardized metrics and information across a system to indicate areas in need of improvement. Sophisticated tracking and performance analytics can reduce costs while increasing the flexibility and agility of an operation. By tracking and comparing actual versus planned manufacturing operation execution across shifts, orders, material, and quality, organizations can identify labor variances to highlight areas of worker productivity improvements or necessary training.
Augmented Remote Assistance
Another lesson learned during the pandemic—that continues into day-to-day operations post-COVID—is the prevalence of remote assistance and remote asset monitoring and maintenance. Using these types of tools allows skilled workers to collaborate with entry-level front-line workers from anywhere to troubleshoot and coach them through an issue from start to finish.
It's understood that collaboration is important in employee satisfaction—one study found that workers were 17 percent more satisfied with their workplace culture when they had access to effective digital collaboration tools. Connecting remote experts to field technicians for over-the-shoulder collaboration is beneficial from an employee engagement standpoint, but practically, it accelerates troubleshooting processes and maximizes equipment uptime.
Digital Knowledge Transfers
As the manufacturing industry grapples with talent shortages and unpredictable workforce trends, it's never been more important to keep critical information consistent and easily transferrable from one worker to the next. With easy-to-access and understand records of historical shift information, companies can drastically reduce the time required to log information and improve accuracy. Ensuring efficient knowledge transfer isn't just crucial from shift to shift, it's now critical for businesses to efficiently capture and transfer knowledge from one worker to the next.
An Employee-First Mindset
To attract and retain talent, companies must invest in tools that empower their employees to work efficiently, productively, safely, and smoothly. Investing in digital technologies such as AR helps drive value through operational efficiencies and instills a greater sense of confidence and competency among workers, contributing significantly to satisfaction and retention. Workers will be more productive and generate higher-quality products more safely, and workers can be trained faster and more effectively when manufacturing leadership takes an employee-first mindset.