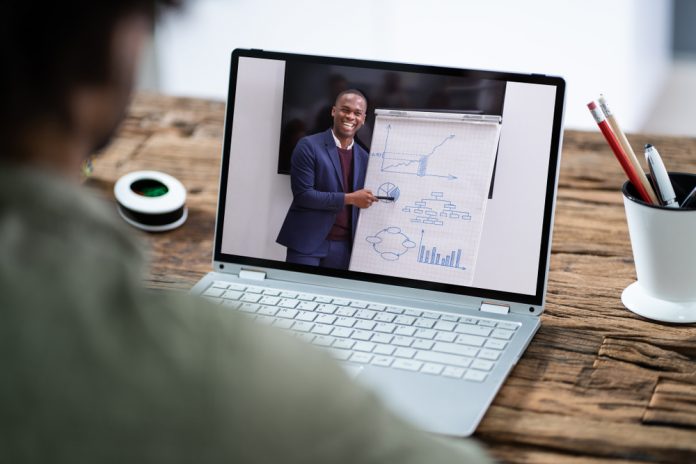 Training professionals are challenged when the content is more of a learned art than a science. Solutions have mostly consisted of combining adult learning principles with in-person experiential learning, deliberate practice, mentoring, or "on the job" training programs—referred to as, "See one, do one, teach one."
Fast-forward to pandemic 2021, where training has followed the workforce into the virtual environment. How do we successfully train intangible concepts and skills to the virtual workforce? What do we do for a workforce possibly so new that they have never stepped foot in the physical building? We do what most training professionals would do. Step up. Challenge accepted.
While federal acquisition training may be unique in the training community, it certainly faces the same virtual challenges that many other program management type training programs face, primarily how to teach concepts that are best learned in person virtually. It is becoming increasingly important to craft a pathway for efficient and successful content delivery while building on existing content and programs. Here are a few vetted tips from the instructional design trade to help you overcome this virtual hurdle and transition training to the remote telework environment.
Learn the content
While it is essential to know your audience to create a learner-centered lesson; it is equally important to take a deeper dive and learn the content. Sometimes content focused on project management or fiscal management can have many layers and caveats that need to be taught systematically, as a process, before training as a whole concept. Ask yourself if you understand what was written. If not, it is possible someone new to the content may not either. Work with a subject matter expert (SME) to take time to flesh out and understand those grey areas yourself. Immersing yourself in the content can help you design better, identify content gaps, anticipate teachable moments in a virtual environment, and detect difficulties in the content that may need more focus when taught virtually.
Include the target audience
Actively include the target audience in the design process while adhering to the specific learning objectives. The target audience can help keep the cognitive fidelity of the training aligned. In other words, do not get the design crazy and lose the message. It is too easy to get lost in the virtual environment or in complex acquisition concepts. The SME can help keep realism and relevancy of the lesson or task, helping bridge the transfer of knowledge from the virtual training environment to the real-world environment.
Scaffold the content to drive Instructional performance designers already use content to drive appropriate eLearning technology and incorporate appropriate learning activities. However, when designing in a virtual environment, aim to scaffold the learning process and content to hit the Level 2 and Level 3 sweet spots in Kirkpatrick's Model: Four Levels of Learning Evaluation.
Learners can first master the initial three levels of Bloom's taxonomy (knowledge, comprehension, and application or the 2001 version: remember, understand, and apply) on their own. This content is usually foundational and can be learned asynchronously and evaluated with Kirkpatrick's Level 2: Learning evaluation outcome in mind. This content can take many forms in the virtual environment, such as self-driven, replay-able games, videos, infographics, online guided lessons, and interactive flowcharts. This is the online learning designers are used to creating already. However, capturing the last three levels of Bloom's taxonomy (analysis, synthesis, and evaluation or the 2001 version: analyze, evaluate, and create) is where it gets dicey in a virtual environment.
By using a scaffolding technique, learners are already engaged in "unconscious competence" of previously gained knowledge. They are now ready to move toward a more profound learning experience by applying decision-making skills and context judgment to maximize relevancy. Training events should be designed with Kirkpatrick's Level 3: Behavior evaluation outcome in mind.
In a virtual environment, the learner can be immersed in discrete-event simulation modeling that focuses on the art of critical thinking rather than the science of a given process. These discrete-event, tailored simulations can take interactive case studies, decision-based adventures, and role-play scenarios. By designing decision-making interactives and critical thinking storylines, learners seeking to acquire intangible skillsets can explore pathways, test hypotheses, and practice different procedural applications in a safe learning environment.
Play some games
Depending on the content, incorporate some fun in your designs, regardless if the training is foundational or designed for critical thinking. This concept can be linked to John Keller's ARCS model, which stands for Attention, Relevance, Confidence, and Satisfaction. This goes beyond sprinkling a few lighthearted stories or wit into the training experience. It aims to create deeper, meaningful interactions that capture the learner's attention and encourage active participation and build a sense of confidence and satisfaction for the learner. Think beyond trivia-based gameshows that only work for rote content and take the deeper dive to design immersed role-playing in live-action, virtually facilitated sessions, or asynchronous choose your own