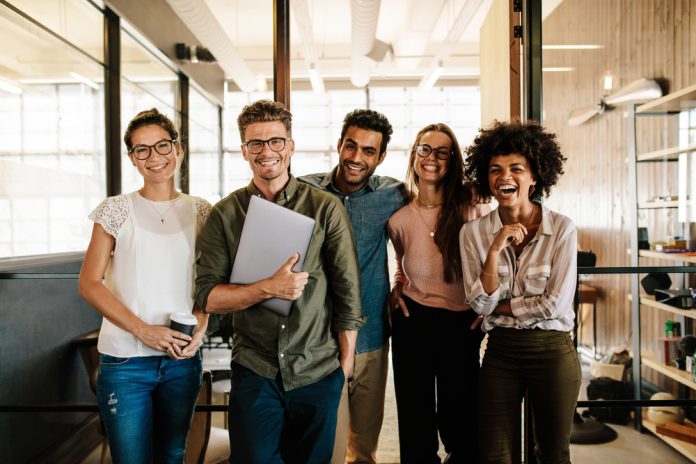 An effective team culture stems from so much more than potlucks and happy hours. Successful leaders understand that investing in your team means investing in your company. While teambuilding is crucial to any company, it's even more important to do it intentionally.
Strong teams are teams that feel united and comfortable communicating within their organization openly and honestly. Having a thriving culture means instilling an environment where employees feel safe and feel heard.
While effective team and communication skills are learned over time, great leaders work with their team to help them adapt to the necessary skills needed to create a unified organization. Teambuilding must always be a top priority for a successful organization to develop its team and business. Teambuilding is more than fun events for employees to engage in, as it's a constant journey for employees to reach new growth.
Building Team Skills
Many leaders confuse teambuilding with hosting non-work-related events for employees to engage and get to know one another. While this is undoubtedly an essential aspect for leaders to implement within their organization, teambuilding means so much more. In fact, for some teams, spending time together outside of the office might cause more harm than good if the employees form cliques because they don't include people who are different, or if they haven't learned how to create community.
For employees to achieve effective teamwork, they must learn and apply actual team skills. This includes teaching employees the proper ways to communicate with colleagues, even if they have opposing opinions or clashing personalities. Strong leaders help their colleagues learn the tools they need to enhance their skills and how to apply them. When learning any new skill, there will be obstacles along the way. However, with practice and patience, all employees have the potential to learn essential skills that will amplify their communication and efficiency within their team.
Creating Psychological Safety
According to research conducted within Google, psychological safety is the most important predictor of team success. Creating psychological safety allows employees to be vulnerable, meaning not only are they more likely to share feedback, they're also more likely to ask for help, share new ideas, and take accountability for their mistakes. When employees feel safe within their organization, they are much more comfortable having an open dialogue.
For teams to operate most efficiently, people need to work in an environment where they feel comfortable expressing their true selves. Every organization has room for improvement, and the most valuable source for feedback comes directly from employees. Create an atmosphere where employees are comfortable sharing their feedback, both positive and negative.
Psychological safety allows employees to feel safe being themselves at work, as well as feeling safe to voice opinions, thoughts, or ideas in collaboration with teammates. Organizations that teach psychological safety ensure employees are not rejected or shamed for being true to themselves. Additionally, all team members understand and value the importance of respect and appreciation for each other's contributions to the organization.
Giving and receiving feedback is essential for both employees and leaders to grow, which is why it's important to build the skills that enable these interactions to happen effectively. If feedback is occurring without self-awareness and skills, it will have a negative impact on their emotional well-being and feelings toward the organization. Effective feedback is always constructive and is never meant to tear anyone down, consciously or subconsciously.
The biggest reason feedback doesn't work as intended is defensiveness, usually from the person giving feedback and the person receiving it. To reduce defensiveness, each person can focus first on becoming more self-aware of their own triggers and how defensiveness looks to them (e.g., being too nice, using a critical tone, etc.). Then, with self-awareness, employees can build trust with each other by communicating about feedback preferences, where each pair of people co-creates a process that works well for them. Eighty-four percent of employees say their relationship with their direct leader impacts the way they feel about their organization; therefore, it's essential for leaders to prioritize having solid relationships with their employees.
Overall, when employees feel safe within their environment, they are more likely to communicate and engage within their organization. Successful organizations allow employees to bring their authentic selves to work. Understand that employees who are silent may be withholding information and may feel uncomfortable sharing their honest feedback in the current culture.
Self-Accountability and Transparency
Self-accountable and specific communication is key for a successful organization. Effective communication partners with teaching basic skills among employees and creating an environment where employees feel safe to communicate, as employees who feel safe are much more likely to take accountability for their mistakes rather than place blame.
Self-accountable communication means employees have a future-focused mindset and are able to discuss what they have done to contribute to any problem they see and the steps they can take to get to where they want to be. Additionally, self-accountable communication keeps the line of communication open and helps employees build trust as employees shift focus to building solutions when conflict arises, rather than finger-pointing.
Along with self-accountable communication, it is also important for leaders and employees to communicate specifically, with complete transparency. This will allow everyone to have a mutual understanding of expectations. A failure to be specific leads to misunderstandings, miscommunications, and conflict.
Leaders who notice similar patterns of team conflict and dysfunction occurring may find they are lacking detail in their communication. Specific communication will help build a stronger team and increase leaders' relationships with their employees.
Make Team Building an Ongoing Strategy
Teambuilding relies heavily on training employees to efficiently coordinate and communicate within their team, especially where there are differences. With the proper skills and an environment that enables employees to feel psychologically safe, employees will be able to communicate with self-accountability and clarity. Strong leaders make teambuilding a part of their regular routine and ongoing strategy, leading to constant growth and ensuring a thriving organization with a cooperative team.