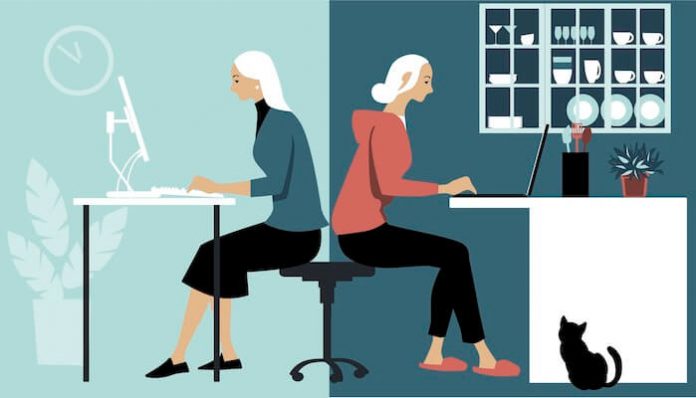 When the pandemic upended the working world in 2020, millions of people were forced to work remotely with little notice. Luckily, with technologies such as virtual networks, collaboration tools, video calls, and cloud file sharing, many companies transitioned just fine and are still working remotely—especially those that embraced these technologies ahead of time.
However, implementing these technologies is just part of the solution, as employees still had to learn these new platforms to collaborate efficiently, and those who weren't as tech savvy could risk being left behind. As we enter 2022, many of us are still working remotely, but some people are eager to return to an office at least part time, and HR leaders must find the best technologies and tactics to manage a hybrid workforce in 2022.
The Rise of SaaS Applications During the Pandemic
According to Statista in 2020, the average organization used 80 software-as-a-service (SaaS) applications—up from 16 in 2017, a more than 500 percent increase. There's no doubt that the pandemic played a hand in this rise as companies were forced to adopt new digital technologies to adapt to a remote working environment. I believe the adoption of SaaS applications will continue to increase in 2022. Make sure you're implementing the right SaaS applications based on your company's specific needs, whether that's helping your HR team onboard new employees or training existing employees with the help of tech tools to ease the strain on your IT teams.
More Leaders Will Consider Digital Adoption Platforms (DAPs)
In the next 18 months, most companies will have at least considered a digital adoption platform to help their employees learn new software or even onboard new hires. As new SaaS platforms are added to an employee's plate, being able to learn and adopt those new platforms quickly is critical for a company's overall digital transformation. If your CIO spends thousands of dollars on a new customer relationship management platform nobody knows how to use efficiently, what is the point?
The Importance of Remote Training
Being able to effectively train new and existing employees can be difficult in a remote setting, especially when it comes to transforming trainings that originally were designed to be done in-person. Just having your employees passively watch a training video in their home is ineffective, and they most likely will be multi-tasking throughout the video and not retaining any of the important information. Much like in-person training, there must be an interactive component to remote training to help employees retain that knowledge. Tools such as interactive videos, quizzes, task lists, and contextualized walkthroughs can help employees learn at their own pace. It is also important to provide access to these trainings at any time so employees can refer back them, and, of course, to provide IT support if needed.
Managing Workplace Culture in the Digital World
Given the inevitable shift to a hybrid workforce for many global companies, silos across different offices and different countries must be avoided in order to promote cross-culture and cross-time zone collaboration. The majority of workplace culture now takes place in the digital world, and the way leadership communicates with their employees is critical.
Additionally, setting up safe spaces and digital channels on Slack and Teams for employees to discuss non-work issues freely—anything from cooking to pets—is important to create and maintain a healthy workplace culture, as these types of casual conversations aren't happening without a physical office. This type of non-work collaboration and interaction typically leads to reduced employee turnover, improved productivity, and generally more positive employee sentiment.
Preparing for the Hybrid Workforce for the Long Haul
Whether businesses like it or not, many experts believe remote/hybrid work will become the new normal for the foreseeable future. A recent survey stated that 65 percent of remote workers don't want to return to a traditional office even after the pandemic ends, and 51 percent believe they're more productive working remotely. Businesses must embrace the hybrid work model fully to attract and retain the best talent in 2022, and IT teams must ensure their infrastructure and SaaS platforms are up to date and secure. While businesses most likely will go back to an in-person office part time, it's important to have the infrastructure in place to accommodate employees no matter where they are.
2022 should be an interesting year for businesses, as executive teams will still have to react and adapt in real time to navigate the pandemic, keep employees happy, and invest in the best technologies to keep everyone connected.