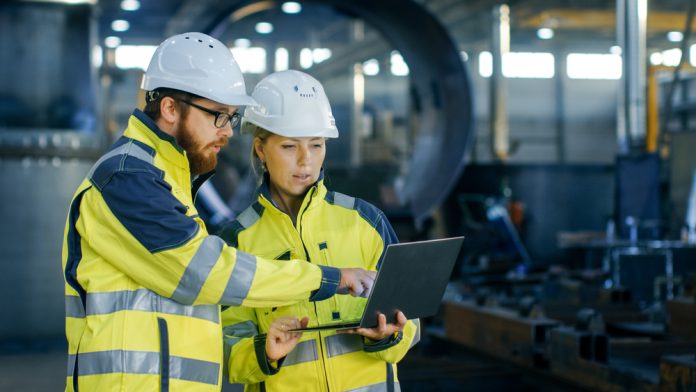 In Dennis Whitney's November 13, 2020 article, we learned that areas of human resources, finance, and accounting majors are saturating the job market; resulting in a nine percent decline in median income earnings for young adults with a bachelor's degree since 2000. The consensus is that these undergraduate degrees need to be supplemented with professional training and certificate programs. However, professional training in the construction industry is equally, if not more, important than training in other industries like human resources (HR) and finance.
In other industries, such as the blue-collar work of construction and construction management, the opposite is true. In the State of Wyoming, for example, the construction sector has added a 50 percent job gain, but training for these positions lags behind other states. In addition, many who are already working in construction would benefit from further skills enhancement but are unable to commit to a full-time program. As in the case of the finance and accounting sectors, professional certifications increase chances for higher wages and greater job satisfaction.
In Wyoming, the construction sector plays a fundamental role in the economic wellbeing of the state, but current construction workforce training is limited. This lack of training caused construction skill attainment to lag behind that of adjacent states; forcing Wyoming construction companies to recruit workers from adjacent states at a high cost. In many cases, these workers return to their native states once a project is completed. Therefore, a pervasive need exists for construction training in the state of Wyoming.
When an industry sector adds a 50 percent job gain during the first quarter of a year, stakeholders need to sit up and pay attention. In response to this need for training, the Civil and Architectural Engineering Department at the University of Wyoming has done just that – sat up, paid attention, and developed a four-year Construction Management degree program that will teach and graduate young men and women to become the next generation of construction industry leaders in the state of Wyoming. The first graduating class of students from this program will graduate in the spring of 2022.
In tandem with the degree program at UW, the CAE department has garnered financial support from the state through the Wyoming Department of Workforce Services to also develop and deliver similar training to the thousands of already employed construction workers in the state who cannot commit to a traditional training platform because they need to simultaneously earn a living.
The Construction Workforce Training Program
This construction workforce training program was developed in partnership with the Associated General Contractors of Wyoming and the Wyoming Construction Coalition. The training program consists of five modules with a time commitment of eight hours per module. These modules (listed below) are designed to instruct on specific construction training needs in the state of Wyoming.





This training is delivered synchronously via Zoom technology in real-time; allowing learners to engage in breakout room sessions, working on group projects with 30 to 40 learners per learning/module session. The learners receive a certificate of completion for each training module completed successfully. A benefit of the Construction Workforce Training program is that Wyoming construction companies and their workers learn from university professors in order to develop theory and practice together. The variety of courses provides a way for industry learners to get an overview of technology and concepts involved in construction.
Benefits of Training the Construction Workforce:
A recommended solution to the future construction skill and labor shortage in Wyoming seems to suggest that conducting recruiting initiatives at high schools and community colleges would be a solid way to encourage vocationally and career technical education. However, the Western Interstate Commission of Higher Education predicts the number of high school graduates nationwide to remain flat from now till 2023, followed by a dramatic decrease after 2025 from some 3.5 million graduates per year to about three million across the US. This forecast reiterates the importance of investing and training an existing construction workforce with the following benefits to construction companies and the state:
Reducing high out-of-state hiring costs of construction workers.
Creating a sustainable construction workforce.
Improving industry competencies and proficiencies.
Promoting professionalism in areas ancillary to the construction sector, and
Developing solutions to construction challenges in Wyoming.
Studies have demonstrated that if workers possess the skills they need to perform their jobs, they are more confident and motivated in conducting their tasks, more committed to the organization, and less likely to abandon the company. Open access to a construction training program with no cost to companies and their workers is unique. The construction sector in Wyoming was not adversely affected by the COVID-19 pandemic in support of an increase in employability of 1.7 percent observed, unlike industries such as business services, manufacturing, and others. As a result of the employability steadiness in the construction sector, training of construction workers in the field is essential to maintain the current and future workforce momentum in Wyoming.
As Mr. Whitney states in his article: "Professional certifications are not just solutions for finding talent from the expanding pool of recent university graduates. They are valuable for retaining current, more experienced talent who perhaps received their education before today's business climate took shape." Not only is this true in the field of human resources or finance, but it is apropos for the field of construction, as well.