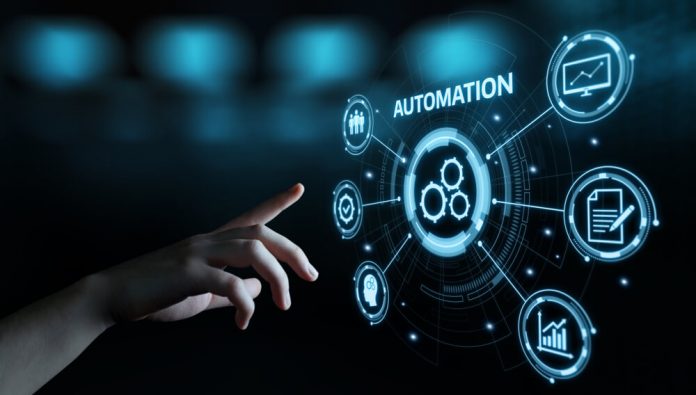 One common theme across the corporate world is having to solve problems with limited resources, be that time, money, or personnel. Today's workforce is strapped with competing priorities and growing responsibilities. Add in a looming economic recession, and resources become even more constrained.
We know our customers in HR are feeling the burden of tackling greater responsibilities with fewer resources, possibly more acutely than any other department. In fact, a recent study of HR professionals showed 98 percent of respondents experienced burnout and 73 percent said they didn't have the tools and resources needed to do their job well. The pandemic ushered in new obstacles for employee recruitment and retention, company culture, benefits processing, talent onboarding, and employee well-being support, to name a few. Organizations that invested in digital transformation to help teams conduct work from anywhere saw meaningful gains in productivity and efficiency. Operational budgets are under fire yet again because of today's economic landscape, but investment in continued digital transformation is the answer to doing more with less.
We commonly hear from HR professionals who are looking to automate mundane and repetitive operational tasks so they can focus their efforts on more valuable and long-lasting objectives. Automation is the key for HR professionals who want to have enough time for tasks that matter and help their organization weather an economic downturn.
Empowered by Automation
Both time and money are valuable resources, especially during periods of economic contraction, but automating these six HR functions helps teams be more efficient and fulfilled while maintaining proper security measures:
Leave management. If an employee is scheduling extended vacation or taking sick leave, this multi-step process can be automated for expediency and accuracy. Establishing an automated workflow can help calculate approved leave time and send the necessary approval requests to designated individuals. It also can record and share the leave request with the Payroll department to cover compensation conversations.
Expense reports. Automation can streamline the tedious process of submitting expense claims. Users can work with solutions that are able to extract data directly from a receipt an employee uploads and use it to fill out the mandatory information. Reports then are aggregated and sent to the correct manager in scheduled increments for approval before heading to Finance for final approval and payment.
Benefits enrollment. We're approaching yearly open enrollment for benefits programs, but it doesn't have to be nearly as stressful for HR professionals. With the help of automation, HR can notify employees of approaching deadlines, their status reminders, and prompts for enrollment selection. The data can be attached to their employee profile and applied to any other system or document, helping employees ensure they don't miss a form along the way.
Performance reviews. When done well, people invest time in delivering meaningful feedback, but the reality is that few have the bandwidth to give performance reviews the justice they deserve. Automation can help HR send review forms to employees and managers for completion, prompt them for eSignatures, and file them away to proper databases. Technology expedites the review process so managers can dedicate themselves to valuable communications with team members rather than fussing with paperwork and inefficient submissions processes.
Internal communications. The frequency of communication often increases around times of stress or crises, such as a recession. Automated solutions can aid leaders in delivering timely and effective communications without overrunning already lengthy to-do lists. Recurring newsletters can be populated with no-code drag-and-drop functions, shared among approvers and scheduled to send as needed. Push notifications via text are another way to notify a large group of employees in one concentrated effort, making them aware of town halls, policy changes, and emergencies.
Onboarding and offboarding. When onboarding and offboarding employees, several steps need to be taken care of. These processes can be automated to handle completion of relevant paperwork, alerting appropriate teammates and stakeholders, scheduling and documenting relevant interviews, updating payroll systems, and providing or revoking application or equipment access.
Automation Technology Features for HR
For some teams, the idea of introducing automation can feel overwhelming because they do not know where to begin. However, the most efficient HR professionals take into consideration the following key elements:
Low-code and no-code tools require limited to no programming knowledge to deploy. The tools are drag-and-drop within pre-built templates, making it easy for any HR professional to automate processes that fall into their domain.
Robots, or robotic process automation (RPA), are becoming increasingly common within HR automation. These tools mimic human actions such as sending offer letters and updating spreadsheets with employee information.
Security is a prevalent feature within HR automation tools to protect sensitive information. HR practitioners can easily establish permission access to documents, password-protect data, and create audit trails to show all actions taken throughout the workflow.
Final Thoughts
More HR professionals are feeling the push to invest in retention plans and maintain a healthy company culture that prioritizes people-centric initiatives. Yet, many struggle with limited bandwidth because they are bogged down in paperwork and data entry. This resource scarcity will only become more severe as companies brace for an economic downturn.
Automation is the solution for HR professionals who want time back to be more efficient, prioritize value-added objectives, and feel more fulfilled in their roles. Widely adopted technologies—such as low-code and no-code automation—offer near-immediate solutions for those looking to streamline HR processes within their organizations. The time to automate within the HR function is now.