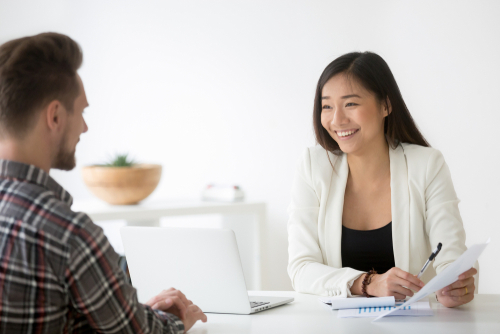 It might seem counterintuitive to invest in people who are leaving your organization, especially if they have left as part of a cost-cutting exercise.
However, the reality is in addition to investing in your retained staff, through strategies such as mentorship, continuing professional development (CPD), and leadership training, it makes good commercial sense to invest in your leavers, as well.
Offering a full suite of HR support promotes a handsome return on your investment, even in the case of your leavers. Let's explore how and why.
Benefits of Outplacement
First, providing a quality outplacement support has been proven over the decades to help significantly increase the engagement and morale of those going through change.
Outplacement plays an invaluable role in quietening down the noise around the change both internally and externally.
When your employees know they have a professional outplacement company working shoulder to shoulder with them, it will help them to focus on performing any handovers you need them to do, continue to engage with customers in the right way, complete projects you need them to do, and maintain "business as usual" as much as possible. This first benefit often provides a return on investment on its own.
Second, a quality outplacement support service will make people more positive leavers from your organization and will contribute to them leaving as brand ambassadors.
This helps protect your reputation in the marketplace, both with employees and customers.
Also, we know that the market we operate is not a big one and today's leaving employee can be tomorrow's customer and decision-maker, so helping employees leave with as positive experience as possible from a potentially negative situation will stand you in good stead for the future.
Third, we increasingly hear from companies that when their business or market situation hopefully changes, they want to be in a position to re-engage with some of the people who they regrettably had to let go.
Again, ensuring employees leave with as a good a taste in their mouth as possible will significantly help here, and the saving on potential recruitment fees will be huge.
Finally, many companies talk about how employees are front and center of their business and about promoting their business values. Providing a quality outplacement service to your employees is a great way of "walking the talk" and ensuring that you are living and breathing those values rather than something you pay lip service to.
Linked to this is one of the key benefits of outplacement that people often forget about and that is the fact that it is extremely popular with the people who remain in your organization.
When the people who remain in your business see how well the organization looked after their former friends and colleagues (many of whom they will have worked with for many years), it also increases the engagement and morale of your remaining employees who are integral to your long-term business success.
A professional outplacement organization would be proud to share with you the success stories of former employees (with their permission) as they achieve success, so you can share these internally as you see fit.
Investing in a quality outplacement for your departing employees is not only the right thing to do but also a sound commercial decision, especially as the cost of providing this service is typically a tiny percentage (often 1 to 2 percent) of your total restructuring costs.
Get our newsletter and digital magazine
Stay current on learning and development trends, best practices, research, new products and technologies, case studies and much more.