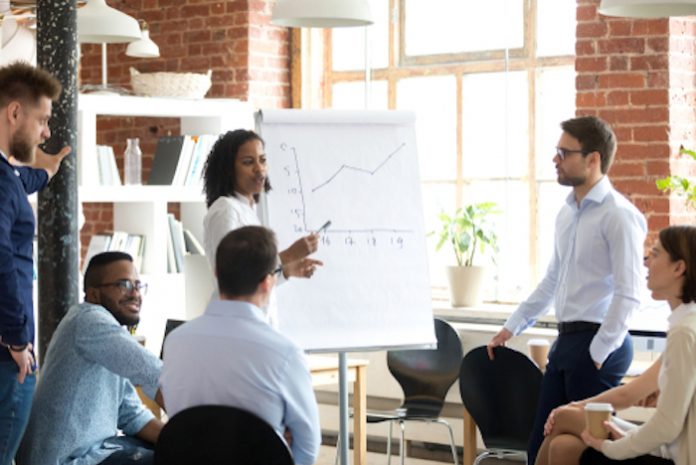 CareSource, one of the nation's top nonprofit managed healthcare providers, is no stranger to the power of professional coaching. The Ohio-based organization retained dozens of leaders and saved several million dollars in the last decade through two separate coaching programs to address monumental employee growth and a CEO transition.
In fact, internal coaching initiatives like CareSource's have become a budgetary mainstay for high-performing organizations to enhance leadership and develop talent. Certain obstacles, however, often can hinder companies from leveraging coaching to create an inclusive, collaborative and forward-thinking culture.
The most common method for measuring the value of coaching is Return on Investment. But it's often hard to quantify when the object of measurement is a company's culture. Instead, focusing on a similar three-letter acronym—ROE for Return on Expectations—can be more impactful.
Return on Expectations
The International Coaching Federation's 2020 Global Coaching Study—the largest coaching industry research study in history—found that evaluating the impact of coaching was the #1 ongoing challenge. Yet, successful coaching initiatives start with leaders aligning coaching activities to specific strategic goals.
HR professionals need to clearly demonstrate the relationship between coaching and furthering an organization's overall mission and values. A "one-size-fits-all" solution to measuring coaching's impact does not exist; rather, calculating the Return on Expectations hinges on linking coaching to the specific and relevant metrics and desired outcomes that matter for each organization.
The Importance of Meaningful Metrics
CareSource experienced rapid growth since 2006, expanding from 500 to more than 4,600 employees. The nonprofit launched its initial coaching program in 2009 to assist new leaders with the onboarding process. The company paired each new leader with a coach to explore areas of concern, including building influence, prioritization and delegation, and having difficult conversations.
The organization's internal training arm, which developed this coaching initiative, identified several key metrics, including confidence, accelerated transition, and retention. Then they used before-and-after surveys to track the program's effectiveness. Leaders who worked with a coach saw an average confidence boost of 85 percent. These surveys also found that 77 percent of respondents credited coaching with either their or their team members' retention. Eighty percent attributed coaching to accelerating their transition.
Overall, CareSource credits its coaching culture investment for retaining 65 leaders and high-performing employees. The organization's coaching initiatives also saved CareSource nearly $5 million, which led to a 528 percent Return on Investment in the last decade. Such a differentiator also influenced the decision to accept the job offer of nearly 70 percent of CareSource's new leaders.
Proving the Power of Coaching
CareSource isn't alone in cracking the code to determining the value of a coaching culture. Every year, the International Coaching Federation (ICF) recognizes a handful of companies and organizations that have achieved the highest standard of excellence in coaching programs. Their case studies offer a model for any organization seeking to build a coaching culture with ROE metrics customized to their needs.
Salud Integral en la Montaña (SIM), a Puerto Rico-based nonprofit healthcare organization, mapped coaching to its desired goals of improving professional growth and developing leadership bench strength. The core of its mission is caring for the community. The organization credits coaching for increased patient productivity, going from treating 32,000 patients annually to 55,000 in two years. Patient satisfaction skyrocketed to nearly 100 percent.
Co-working and event space company Convene said coaching led to increased employee engagement and productivity, along with one of the lowest turnover rates in the industry. Employee and customer satisfaction ratings were both above 90 percent. Coaching programs can be versatile in optimizing company culture, and even more so when you can showcase those specific contributions and enhancements.
From Presence to Prominence
The value of a strong coaching culture is undeniable in helping organizations retain high-performing talent and develop the next generation of leaders. The benefits and impact are best calculated by focusing on how coaching translates to an organization's desired business outcomes. In a landscape where budgets are scrutinized, demonstrating how coaching can act as a muscle to achieve these strategic goals can make the difference between considering such an initiative and making it a long-lasting part of your company culture.