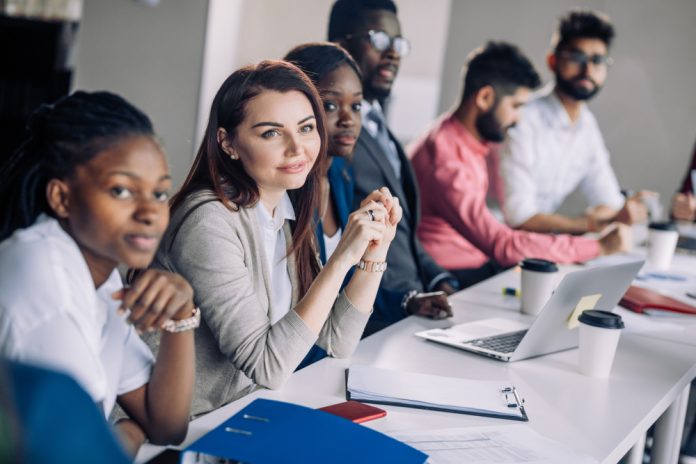 As people's roles continue to change within the organization, upskilling makes sense, both as a business investment and from the perspective of corporate social responsibility. The trick is capturing and holding people's attention.
According to the World Economic Forum's Future of Jobs Report (2020), the rapid acceleration of automation and economic uncertainty is shifting the division of labor from humans to machines. By 2025, machines will handle half of all work tasks, causing 85 million jobs to be displaced and 97 million new ones to be created. As businesses become increasingly digitized to compete effectively, job roles and responsibilities undergo tremendous change. Consequently, many organizations are finding that their current employees lack the necessary skills to complete their jobs
The World Economic Forum lists the following skills that will be most required by 2025:
Analytical training and innovation
Active learning and learning strategies
Solving complex problems
Critical thinking and analysis
Creativity, originality, and initiative
Leadership and social influence
Use of technology, monitoring, and control
Technology design and programming
Resilience, stress tolerance, and flexibility
Argumentation, problem-solving, and ideation
Against this backdrop, organizational leadership is faced with the prospect of either finding new employees who already possess these kinds of skills or finding ways to "upskill" or promote the development of their current employee base to keep pace with the changing dynamics of their business. To stay competitive in the digital age, employees and their organizations must adapt to new work processes and tools while managing the challenges of their daily work routines.
Why Upskilling Makes Sense
Most enterprises are choosing to invest in upskilling to help employees to acquire more advanced skills in areas where they already have some level of mastery. For one reason, upskilling motivates team members and enables them to increase performance and drive better business outcomes.
For another reason, upskilling is more cost-effective than attempting to replace current employees. According to Global Industry Analyst Josh Bersin, the cost of losing an employee can range from tens of thousands of dollars to 1.5–2.0x the employee's annual salary when you consider the following expenses:
Cost of hiring a new person (advertising, interviewing, screening, hiring)
Cost of onboarding a new person (training, management time)
Lost productivity (a new person may take one to two years to reach the productivity of an existing person)
Lost engagement (other employees who see high turnover disengage and lose productivity)
Customer service and errors (new employees take longer and can be less adept at solving problems). In healthcare, this may result in much higher error rates, illness, and other very expensive costs (which are not seen by HR)
Training cost (over two to three years, you likely invest 10-20 percent of an employee's salary or more in training)
Cultural impact (whenever someone leaves, others take time to ask "why?")
Last but not least, upskilling generates equal opportunities, supporting the Diversity, Equity, and Inclusion objectives, which have become an increasingly acute focus for most organizations over the past two years. According to LinkedIn's 5th annual Workplace Learning Report, 64 percent of L&D professionals in the world and 73 percent in North America say that D&I was a top priority for them in 2021.
For all of these reasons, upskilling makes sense, both as a business investment and from the perspective of corporate social responsibility.
Engagement is the Key
Training programs typically employ communication strategies to help employees achieve their individual goals more quickly. But not all of these strategies are equally effective. Why do some companies have successful upskilling programs while others fail? The answer rests on how well they manage to engage employees.
In an increasingly complex professional environment, it's getting more difficult to capture and hold employees' attention, and training programs compete with a myriad of distractions.
Here are 5 tips to ensure success in employee upskilling programs.
Utilize technology. Online training programs can boost engagement by personalizing content and delivering it in a way that is easier for the learner to digest. In addition, online training is more scalable, inclusive, and cost-effective than in-person training methodologies. According to LinkedIn's 5th annual Workplace Learning Report, 79 percent of L&D Professionals committed additional budget for online training this year.
Employ Microlearning. According to a recent study in Nature Communications, our collective attention span is decreasing across various types of input, including social media, books, web searches, movies, and more. The study, conducted by a team of European scientists from Technische Universität Berlin, Max Planck Institute for Human Development, University College Cork, and DTU, concluded that the human capacity for attention is finite. There are hard limits on how much we can take in at once. Microlearning is a method of learning that delivers information in a smaller and easier-to-digest format. Some refer to it as bite-sized training, but it goes beyond just delivering information in a shorter duration. Microlearning is hyper-focused and caters to learners with short attention spans by offering just the right amount of information in the right amount of time to help learners achieve specific goals. Learning is immediate and puts employees in control of how quickly they gain new skills and how they can apply them to the workplace or in the real world.
Measure outcomes. Engagement and learner agency may seem like subjective concepts, but it is possible to apply standardized quantitative measurements to both, especially in cases where training is being conducted online. Can we say a little more about this?
Ensure that people can put their new skills to use on a daily basis. In the 1880s, psychologist Herbert Ebbinghauswas the first in his field to observe what he coined "The Forgetting Curve," which measured how much we forget over time. He concluded that information is quickly forgotten without any reinforcement or connection to prior knowledge—roughly 56 percent in the first hours, 66 percent after a day, and 75 percent after six days. However, putting new knowledge and skills into practice on the job can dramatically flatten that curve, especially if it happens within six days after the learning occurs.
Develop more than one skill at a time. For example, training geographically dispersed teams to speak, read, and understand English while providing knowledge and training specific to their job roles can help overcome communication barriers and increase ROI on the training program.