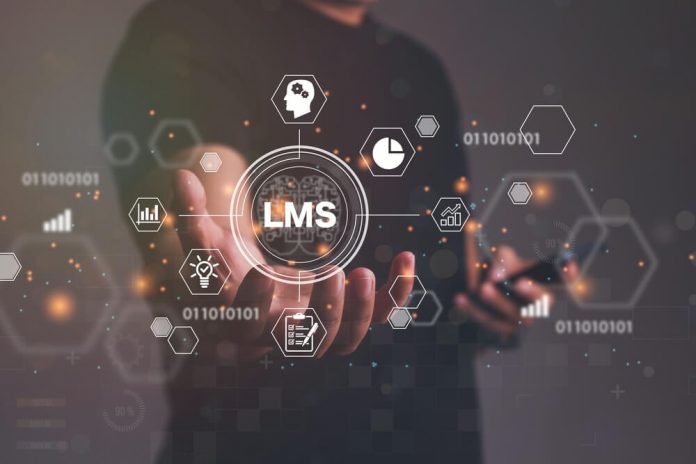 Hybrid and work-from-anywhere arrangements were the workstyles of choice in 2022. And the pace of digital transformation, coupled with a global skills shortage, put extra demands on businesses in the post-pandemic era. But it's an exciting time to be involved in the learning management system (LMS) business.
Digital tools for managing learning and communication have never been so relevant and in demand. However, the industry is still fragmented and, for many, confusing. Rationalizing and simplifying this will be the key to success in 2023. The platforms that are in it for the long haul will be the ones that offer a stand-out user experience.
Looking back, it's easy to see that several innovative solutions have been modernizing the learner experience over the last five years. Cornerstone's recent acquisition of a range of tools is perhaps the best illustration of the degree to which the biggest providers are recognizing the need to bring together disparate tools into a cohesive learner experience.
This serves to demonstrate that we've reached a tipping point. Organizations look to learning tools to increase productivity and mobility. But the fragmented landscape of systems—each with a focus on an unhelpfully small part of an employee's needs—is degrading the trust organizations have in these tools.
Cohesive Solutions for 2023
We can expect to see this trend continue in 2023, with providers looking to deliver more cohesive solutions in areas that can best drive productivity and mobility. These include:
Knowledge sharing. In 2023, we'll see learning technology deliver easier ways to share knowledge. This is key to the bigger picture and direction that successful LMS platforms will take this year—making better use of people's expertise.
According to the 70-20-10 model for learning and development (L&D), 70 percent of our learning at work comes from experience. Only 10 percent comes from the formal training that LMS platforms were traditionally created for, and 20 percent from our interactions with others. Unfortunately, that 70 percent is hard to make tangible. But it's also too big to ignore.
Unlocking knowledge sharing within your organisation is crucial if you want your experts to unleash vital information to their peers and new recruits, so they can be ramped up faster. Of course, it takes more than a clever LMS to share knowledge—there are other parts to the cog—but it is much easier to share knowledge with the right technology. The great thing is that knowledge sharing is not rocket science—there are simple tools for sharing information that most of us know how to use—and yet most traditional LMS platforms don't have this ability built-in.
Identifying and developing skills. Skills are important. People pick up knowledge and skills that are vital to their teams—from how to do job-specific tasks to the ins and outs of regulations. When you lose people, you lose knowledge and skills that may be difficult to acquire through recruitment. Identifying the skills you need—now and in the future—and building your own personal pipeline is vital to future-proof your business.
Finding ways to measure and monitor these skills has proven difficult. Even the words we use to describe a skill can be interpreted completely differently by different people. Identifying a framework of recognizable skills is a crucial first step toward understanding the skills gaps within your organization and what you can do about it.
Skills are intrinsically linked to knowledge. One of the most effective ways to ensure your employees can build the specific skills they need is to enable and encourage knowledge sharing on a business-wide scale.
We're starting to see a divergence in this area between tools that try to match learning to a global database of skills versus tools that encourage knowledge sharing and identify the unique skills within an organization over time.
Better use of analytics. Data literacy is improving within teams, and making use of data in decision-making is going to become increasingly important in 2023. We'll also see improved availability of predictive analytics as teams realize the impact of such tools in their strategy planning.
Platform features such as being able to run two forms of a learning campaign or pathway with different parts of the same audiences simultaneously also will become increasingly popular as teams look to understand and measure the impact of the most effective approaches.
The right analytics can show you where you need to reach out, encourage sharing, or connect with external experts. Done right, analytics can give you the information you need to make informed decisions and take action to help teams meet their objectives.
A well-designed employee experience. In an increasingly competitive recruitment landscape, the most successful employers recognize the need to design a well-thought-out employee experience. It's becoming essential to make team members feel welcome and valued from the moment they receive a job offer, to onboarding and learning the ropes, right through to daily activities such as requesting equipment or booking holidays.
Tools and platforms that offer personalized experiences in a mobile-friendly interface and give more focus to social learning and microlearning opportunities will be essential in helping team members feel connected and part of their hybrid or fully remote teams.
An Exciting Step-Change
All this represents an exciting step-change from the LMS of just five years ago. L&D teams recognize the downsides of formal training for many businesses, and are finding new ways to empower teams with the knowledge they need. The ability to understand where your experts are and enable them to share their knowledge is so much more impactful than any gimmicky LMS feature.