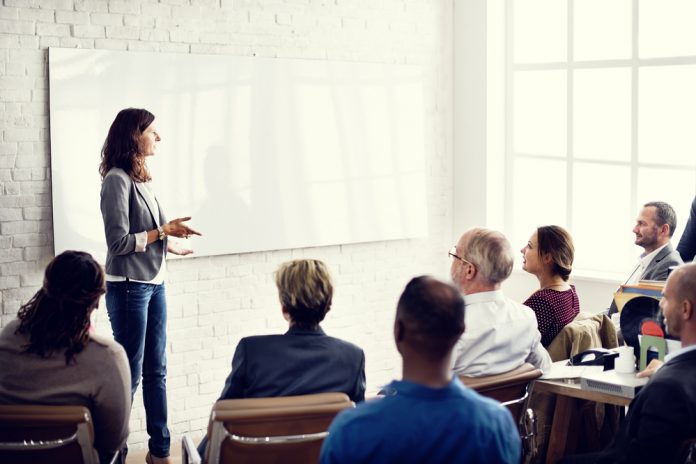 HR managers, C-suite executives, and training professionals came together May 18-19 for the inaugural launch of BOOST: The Power of Upskilling, a two-day virtual conference powered by BizLibrary, a leading online learning provider for growing organizations.
When personalized skills development is the answer to remaining competitive in the job market, this conference was designed to equip organizations with the resources they need to see their upskilling programs take off—no matter where they are in their training journeys.
Over two days, attendees heard from subject matter experts, industry peers, and organizations about the value of upskilling and the everyday challenges organizations face. Additionally, attendees learned how to promote an inclusive culture where employees feel free to be themselves, celebrate differences, and feel comfortable setting healthy boundaries to support their mental well-being.
5 Key Takeaways from BOOST
1. Provide your employees with an upskilling program.
The prominent challenge organizations are battling right now is the ability to retain their top talent. Employees are searching for career advancement opportunities, so organizations must take the necessary steps to remain competitive in the job market. One way to do this is by building an upskilling program.
In my session, "Aaaand the Survey Says! The Top 5 Challenges in Building a Skills Program—Family Feud Edition," I revealed insights from a survey BizLibrary conducted last year on how organizations tackle personalized skills development. Mapping customized career paths for each employee requires a lot of time and resources to build an effective program that positively impacts an organization's employee engagement and retention. Unfortunately, not all HR teams have the time and resources to do so.
To help organizations understand the challenges of skills mapping, BizLibrary partnered with several subject matter experts to provide attendees with sessions designed to equip them with the tools and insight they need to start or improve their current upskilling programs immediately. These organizations, and BOOST sponsors, included 15Five, ThinkHuman, Tooling U-SME, Emsi Burning Glass, The Predictive Index, and Confetti.
2. Lean on modern solutions for support.
There's no doubt that building an upskilling program is hard work, but with the right resources in place, carrying out an efficient program can be significantly easier. Leaning on modern technology is an excellent solution for HR managers who may not have the time to map skills manually. Doing so can help speed the process through automated technology.
Skills Baby founder and CEO of Kelly Ryan Bailey walked through the tactical steps organizations need to take before launching their upskilling initiative. Managers need to know what skills employees currently have and what will be required to advance to the next role. Doing this will help organizations get the most out of their learning technology, as employees will be able to define a clear career path and find purpose in their work.
Organizations in the healthcare and financial industries attended two specialized panels where they learned how organizations are using modern solutions to support their training needs and what is working and not working. Guests in the manufacturing industry had the opportunity to attend a separate, specialized session; each was followed by breakout rooms where attendees could ask the panelists more personalized questions and network on a more personal level.
3. Train managers to lead effectively.
The #1 reason employees leave a company is their poor working relationship with their manager. As much as your organization invests in employees' growth and development, employees' work experience is heavily influenced by their relationship with their manager.
Managers need to be trained to fully understand their impact on their employees and the know-how to lead effectively, which requires providing them with the proper support and guidance they need to flourish.
Brandon Smith, entrepreneur and owner of My Leadership Foundry, led a session on how leaders can build trust with their workforce and vice versa, all with a simple "trust" formula that applies to any situation.
15Five's Jon Greenwalt shared how investing in managers' development leads to a higher impact on employee performance, engagement, and retention, including eight skills managers, need to thrive in 2022.
4. Create spaces for open dialogue between employees and management.
Your organization may have an upskilling program, train managers routinely, and invest in modern learning solutions, so why does it seem like something is missing? Creating safe spaces for open dialogue and hearing your employees out on how to improve your organization's current systems and processes is essential. A part of this requires being adaptable.
BOOST's opening keynoter, motivational speaker, and improviser Judi Holler led a personable talk on how with a simple shift in mindset, we all can be more prepared to take on new challenges that come our way.
Organizations need to learn from their failures to reach a new level of success, and part of that means being flexible when things don't go as planned, as well as routinely collecting feedback from your workforce on how to keep improving.
As many of our attendees and panelists shared, building an upskilling program is hard work as you can undergo many challenges. This is not a checkbox job. It's all about trial and error, and your organization's employees are an excellent resource to determine how things are going.
5. Allow employees to prioritize their overall health and well-being.
An important message we wanted guests to take away from BOOST is the need for organizations to put their employees' health first—including mental well-being. Upskilling is a hot topic in the workplace, but none of this will take effect if employees don't feel supported.
In BOOST's opening keynote, Holler touched on how employees can set healthy boundaries to meet their needs. Melissa Brachfeld, head of Facilitation Success at ThinkHuman, further touched on tips employees can implement to manage work-related stress better and reduce the risk of burnout.
Burn survivor, motivational speaker, and best-selling author John O'Leary concluded the conference with an inspiring message of finding your purpose in life—something that can help employees feel more engaged in their work.
We're thankful for everyone who was able to attend BOOST last month. We are excited to continue engaging with our audience. Visit bizlibrary.com/resources/boost-on-demand/ to catch up on sessions on-demand and stay up to date on future BizLibrary happenings.