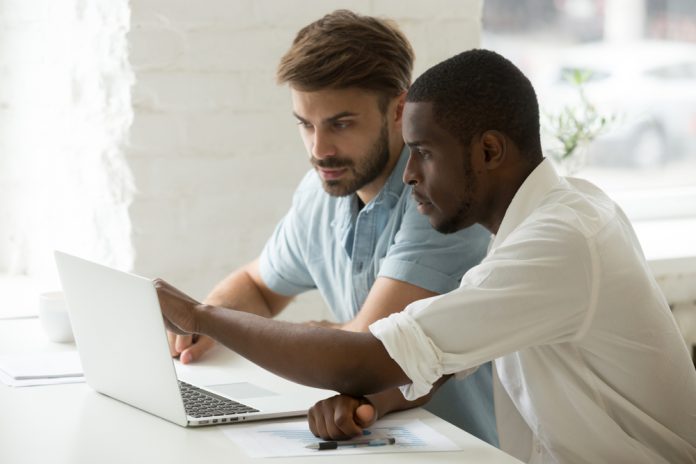 Training is vital to your employees' success. It introduces new staff to the business and helps existing staff to grow professionally and learn new skills. Many people consider training opportunities when deciding whether to accept a position or as a factor affecting employee retention. You should prioritize training for employees and making it as successful as possible.
Types of training that you might offer your staff includes:
Industry skills – for example, advanced copywriting for marketing professionals.
Transferable skills practice – public speaking coaching before a major presentation.
Business process training – walking employees through new or existing business processes so that they can do them themselves.
New employee training – induction and skills training for new employees
One of the best ways to measure the success and efficacy of training is to measure employee progress. The tracking methods you use will depend on the training your employees are taking. For example, they may be learning customer-oriented sales techniques or learning from a restaurant training manual.
Why Is Tracking Employee Training Progress Important?
Measuring progress is the most effective way of measuring whether training is working. It is because progress is the very point of training – to learn something and to be able to apply it.
Training where employees make no verifiable progress wastes time and resources that could be applied elsewhere. Your employees aren't getting the benefit of your business's existing knowledge.
In addition, training reflects every subsequent part of your business. Sales, marketing, customer support – all of these and their success reflect how well you have trained your employees and how well they have progressed through this training. A critical aspect of tracking employee training progress is ensuring that staff is present and prompt, so an attendance tracker tool is a prerequisite.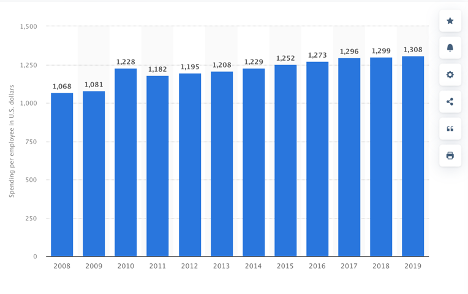 Image sourced from statista.com
There are several markers of progress that you could be tracking, including:
A growing knowledge base
Increased confidence in displaying a skill
The ability to effectively teach others
Completing discrete units of training modules
It is beneficial to both supervisors and employees to track training progress. Doing so provides an opportunity to clarify unclear points and gather intermittent feedback. Finally, tracking training progress offers opportunities for scaling the business if you can take on new employees and effectively train them quickly.
Finally, you should be tracking employee training progress because issues with training may indicate one of two issues – issues with the training, issues with knowledge intake, or a combination of both.
How to Track Employee Training Progress
Just like there are several ways you can track employee attendance, such as by using an attendance tracker or a clocking-in system, there are several ways you can track employee training progress, both quantitatively and qualitatively. Consider combining techniques to provide variety and a more holistic picture of employee training progress.
1.     Gain feedback
Don't be afraid to approach your employees for feedback on training. If they feel that they are not making progress, then they will be able to help you identify areas of weakness in your training program before too much time is wasted.
Additionally, feedback after the training process is an excellent way of adapting it in the future. Even if the process worked well for one cohort, it may not work for all, or it may not have worked and would have been possible.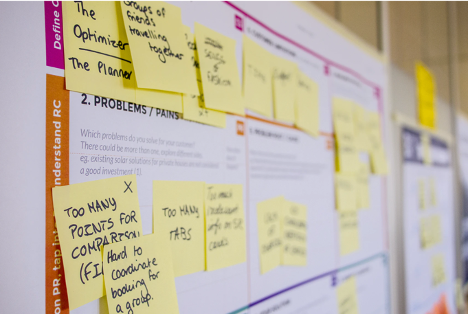 1.     Offer chances at the application
Some people say that the best way to learn is by doing. It's likely a bit more complicated than that, but doing a task is certainly a great way of determining whether training has been effective.
Depending on the task, you may or may not be happy to let your employee do the task alone for the first time. If this isn't an option for complexity or safety, you could instead try:
Having them perform the task supervised or using a template – for example, data forecasting using an Excel forecasting template
Having them explain the task to an experienced mentor
Having them write or draw out the steps involved in the task
Having them practice the skill on a model – is particularly useful for first aid and medical courses
This is an effective method for tasks with formally set processes, but it's entirely possible to assess professional development and soft skills training if you provide opportunities like public speaking and mentoring to your team.
2.     Formal testing
A tried and tested method as old as formal learning, testing progress formally is productive and easy.
For example, you might train new employees on GDPR with an online course using a skills platform. At the end of each module or section, you can install a pre-written testing section that assesses how much information your employees have taken onboard. You could even sell courses like this and profit from that knowledge.
You can even compare the results to findings from the employment application form and assessment center tests to monitor how they have improved since arriving with the company.
Identify weak points in your employee training processes by asking for feedback at the end of each module and testing knowledge intake.
3.     Peer-to-peer mentoring and assessment
Training isn't strictly a supervisor-employee relationship. Training may well involve multiple new or existing employees and the trainer, and these employees might progress through training at different rates.
You can track employee training progress by encouraging team members to mentor and assess one another. It allows employees to gain new viewpoints on their training and better understand their colleagues. Implementing peer-to-peer recognition and assessment allows your employees to take control of their training and avoid intimidation that might come with initial training.
4.     Regular review
Ultimately, regularly reviewing training progress face-to-face or virtually is the most direct way of measuring progress.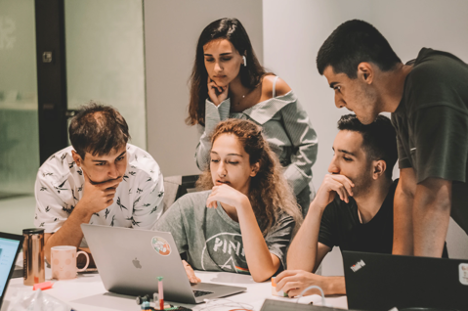 Free to use image sourced from Unsplash
There are several different review techniques that you can use, including:
Email feedback
A scheduled video or phone call
Standup meetings
A group feedback session
Automated feedback collection
Daily standups are becoming increasingly a part of working life. They allow for short, focused reviews of ongoing tasks, like training and peer mentoring, and take less time out of the day than weekly, long meetings with a long agenda.
Is Your Training Up to Scratch?
Training is highly beneficial for continuing employee retention and ensuring that your team's time and resources are being used optimally. This means that not only should your training have measurable progress markers, but it should also represent real value for your team.
Your training should provide transferable skills that make your employees more advanced professionals. In addition to understanding specific processes, your staff should gain confidence in other skills, including communication, organization, and self-motivation.