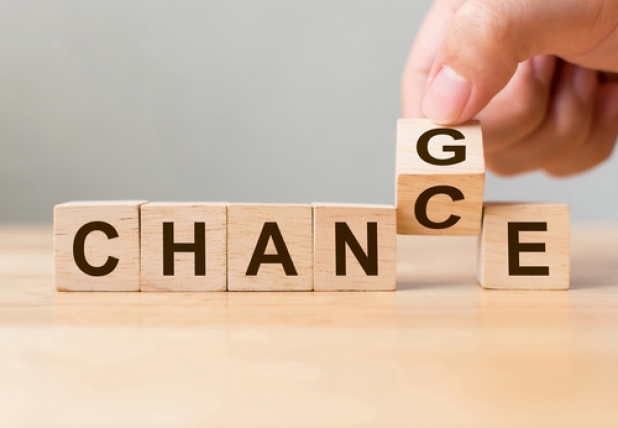 January 2020 brought excitement to a new decade, but no one could have predicted a global pandemic that would have an everlasting impact on organizations and individuals across the world. Businesses need no reminder that this past year was unlike any year they have experienced, and it has left a mark on how operations will run for 2021 and the years beyond.
As organizations continue to emerge from the global pandemic, Human Resources departments, in particular, have had to shift how business is done. HR has gone through a sweeping transformation that has turned operations into potentially something better and more efficient at meeting the needs of the modern workforce. As we head into the new year, it is essential for HR departments to understand the trends that are rising in 2021.
Bigger Focus on Diversity, Equity, Inclusion
Diversity, Equity and Inclusion (DEI) will become a bigger trend in the coming year. The world is changing before our eyes, and HR practitioners and departments will need to support the changes that are occurring. In particular, George Floyd's death in May 2020 and the protests that followed created a much-needed urgency for companies across the globe to take meaningful actions against racism. Companies began analyzing their diversity and inclusion policies, reexamining their values to be more inclusive, and taking steps to ensure DEI is at the forefront of the company mission. Though DEI is not new, and programs have been around for decades, the lens through which HR practitioners will have to manage this topic will require strategies that speak to the "now."
In 2021, we will see more organizations create employee resource groups for women, minorities, LGBTQ+, and other underrepresented members of society. We also will begin to see new DEI titles such as: D&I director, D&I manager, D&I consultant, and chief diversity officer. In 2020, we saw the beginning of this transition from companies such as State Farm, which appointed its first chief diversity officer to build a culture of mentorship and promotion of underrepresented talent. In the same vein, as more organizations reevaluate the gaps in diversity, we'll also begin to see more mentorship through apprenticeships and STEM (science, technology, engineering, and mathematics) programs for minorities.
Training will remain a big part of HR functions, and with that comes education and training around diversity and inclusion specifically. In the past year, we saw that TD Bank, along with other big companies, started adopting augmented technology for DEI education and training with a focus on facilitating difficult discussions around race for their employees. As organizations look to better incorporate DEI measures and ensure that employees within their four walls emulate the company's inclusion policies and values, we will see more enterprises adopting augmented reality for the purpose of training around such topics.
Embracing the "People Operations" Roles
With the shift in business and people operations as a result of the COVID-19 pandemic, Human Resources departments have been charged with more than just managing employment contracts and administration. The pandemic forced HR departments to re-evaluate their own roles and lead with empathy during the crisis. In addition to planning for reskilling and training, in 2021, HR departments also must embrace new "People Operations" roles. Whereas HR professionals execute their job with a compliance and ethical lens, people operations professionals focus on effectiveness and empowerment.
In 2020 the tech giants—Twitter, Facebook and Google—took bold stances on working from home, extending it through the end of the year or giving employees the option to continue indefinitely. They were the first of many corporations prompting questions around what this will mean for company productivity, innovation, and culture. Indefinite working from home (WFH) means employees won't have the impromptu conversations in common areas, or come together for company outings or team lunches that help to create a company's culture. Because of this, the work of HR will be front and center as we strive toward keeping enterprise culture intact despite new work environments. Embracing these new roles will allow companies to create a strong post-crisis culture, improving long-term retention and hiring.
New Approaches to Learning and Development Programs
As more Millennial and Gen Z employees enter the workforce, companies have recognized the need to emphasize learning and development initiatives. However, the COVD-19 pandemic has caused many companies to overhaul their training technology, processes, and program structures. As we enter this new year, learning and development will take on a deeper importance for HR departments as remote and flexible work schedules no longer act as the competitive differentiators they once were. HR teams will need to ensure their ability to grow and develop employees is an organizational priority in order to better attract and retain top talent.
Additionally, virtual group learning has seen an uptick, and there will be a continued increase in this kind of learning, enabling learners to engage with their colleagues, instructors, and fellow learners around topics and course content that will further their skills. Companies are utilizing artificial intelligence (AI), augmented reality (AR), and virtual reality (VR) to create more realistic and collaborative training initiatives. In 2021, organizations also will build, curate, and distribute more L&D modules for mobile devices to deliver a superior learner experience optimized for the needs of remote workers and "digital nomads."
As we look at both the global pandemic, as well as the social injustices that took place in the U.S. over the last year, HR teams find themselves evolving and taking on slightly different roles. This transition to new roles, a hyper-focus on initiatives and policies such as DEI, and the new ways in which companies will implement training and development are some of the many trends we'll see play out in the new year. HR departments have had their work cut out for them since the beginning of 2020 when the pandemic began, and there's no end in sight. With this, HR professionals must learn how to adapt and pivot to ensure that operations are successful and meet the modern workforce's needs in this "new normal."
Martha Angle is vice president for Global Culture, Diversity, & People at OneStream. She joined the team in 2015. Beyond talent management and building culture, the most interesting parts of Angle's role are presenting the OneStream story to its various constituencies, identifying and attracting world-class talent into the network, and assisting OneStream leaders in delivering the full power of OneStream to their clients. She and her team are focused on growth, employee engagement, and elevating OneStream's diverse talent. Under her leadership, OneStream has been recognized by the Detroit Free Press as a Top Workplace in 2019. Angle holds a Senior Professional in Human Resources–International (SPHRi) certification from the HR Certification Institut –HRCI and a Bachelor of Arts in English and Philosophy from the University of Michigan–Flint.
Get our newsletter and digital magazine
Stay current on learning and development trends, best practices, research, new products and technologies, case studies and much more.