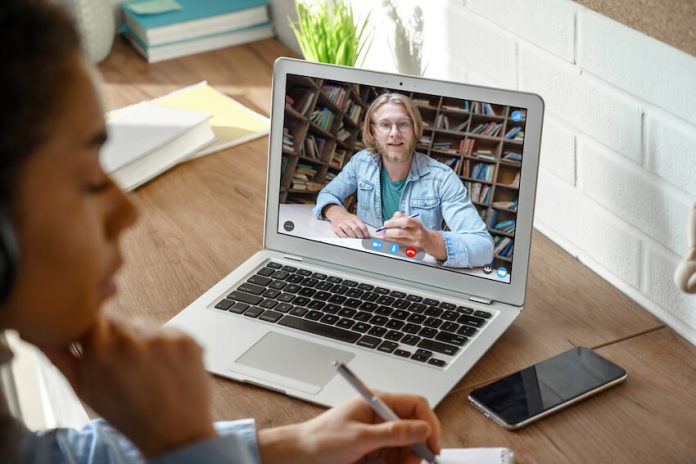 Most organizations recognize the need to train up the next generation of employees and leaders. In a recent study conducted by HR.com, 77 percent of HR professionals said coaching had a positive effect on organizational performance, and many of the Fortune 500 have formal mentorship programs. Up-and-coming Gen Z workers are clamoring for more learning opportunities––76 percent of them see learning as key to their development.
Coaching and mentoring opportunities are undisputedly important, but as the way we work has dramatically changed over the last two years, one-on-one mentoring has become more challenging to arrange. Geographically diverse teams full of remote workers on different schedules have to be creative in how they implement coaching programs.
Luckily, technology has kept pace with the shift to a more remote workforce, and asynchronous video coaching is a viable alternative to a traditional meetup. Using smart tools, virtual coaching provides a variety of benefits that help workers steer their own development and companies reap the rewards of more engaged, highly skilled employees. In the same HR.com survey cited above, 74 percent of respondents said virtual coaching and mentoring is just as effective, or even more effective, than traditional coaching.
It's one thing to claim coaching works, and another to prove it. So let's look at some concrete data and examples that showcase the real return on video coaching.
Employee Retention
Companies are facing a huge turnover rate and a shortage of labor across many industries. Retention has become a keyword for executives looking to improve company culture and save on the costs associated with hiring new employees.
The 2018 LinkedIN Workplace Learning Report found that 94 percent of employees would stay in their job longer if the company invested in their learning and development. Coaching is a highly personal way to check in with workers and assess not only their skills but their mindset and trajectory within the company.
Don't discount the use of coaching from the outset. Consumer giant 3M provides video coaching for its entire sales team, regardless of location, from day one to interact with their employees, get a sense of where they are, and quickly bring them into the company culture and teach them valuable insights into how to stay within the complicated legal regulations of the medical world.
Increased Productivity and Accountability
In 2007, Fortune published some intriguing data regarding coaching or mentoring programs. Not only are workers with internal mentors five times more likely to get promoted, mentors who participate in the program are six times more likely to go on to larger roles.
Virtual coaching can be a strong motivator for workers. It provides a forum for accountability, so whatever commitments they make have a timeline attached, and an actual manager on the other end holding them to that promise of progress.
Perhaps most importantly, coaching gives managers the opportunity to weigh in on the kinds of goals their workers set. Leaders can provide insights and steer their team toward the kinds of specific, measurable objectives that will move the needle for both the individual's career and the company's overarching needs.
Building Soft Skills and Diverse Leadership
According to The Society for Human Resource Management, three-fourths of employers say they have a hard time finding college graduates with strong soft skills such as problem solving, time management, creativity, and teamwork.
Since soft skills are an individual issue, they are best addressed on an individual basis. This is where video coaching can really play a part. Videos allows mentees to practice their communication skills in a safe space, with coaches able to provide detailed feedback at a time that is convenient for them. With technology advances, artificial intelligence can even take care of some of the initial training, showing employees where they are using too many filler words or missing key phrases, for example.
Coaching team members through these skills is also a great way to identify talented individuals from all backgrounds and departments. Equal access to coaching means underrepresented workers are able to rise through the ranks at the same pace as everyone else, without having to take on the burden of finding a willing mentor on their own.
Filling the Void
The current business climate is both challenging and full of opportunities for change and growth. The rise of remote work and virtual teams may have accelerated the adoption of video coaching technology, but it is clear that digital initiatives, with their flexibility and interactivity, are more than capable of filling the void.
Investing in coaching can help retain skilled employees and train up new ones, ultimately cultivating the most valuable resource a brand has––its people.