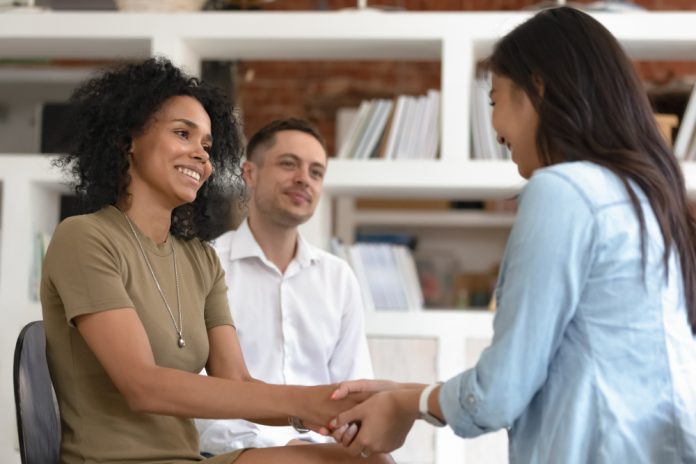 Today, business leaders are caught between two critical goals: empowering their workforce with needed skills in the competitive market and cultivating an empathetic, equitable climate where diverse voices are heard.
In a world where technology is rapidly changing the very nature of jobs, every organization's responsibility is to build an inclusive culture and help employees upgrade their daily operations skills.
Integrating learning and work through virtual learning and setting clear roadmaps for prioritizing diversity, equity, and inclusion (DEI) is the key that can help businesses reinvent themselves.
How Virtual Learning Accelerates People Development And Equity
The disruptive business landscape requires businesses to enhance workforce skills. Embedding lifelong learning is crucial to keep pace with the changing market conditions and help organizations achieve and sustain transformational impact.
There has always been a mismatch between current skill sets and the required skills necessary to meet market demands in the years to come. In a 2019 McKinsey Global Survey on future workforce needs, 9 in 10 executives say their "organizations either face skill gaps already or expect gaps to develop within the next five years." Considering this, organizations can facilitate business-driven programs to foster a vibrant learning culture to build individual and organizational skills.
We have technology at hand to achieve this end. During this COVID-19 pandemic, more and more people are adopting a more virtualized work environment. Businesses can use this opportunity to integrate real-time learning and knowledge management into their everyday workflow. Virtual learning is one method that can help organizations bridge the skill gap.
Creating an equitable workplace requires filling the widening skill gap. It's about growing together and building good corporate citizenship. Creating a caring and inclusive work culture demands a technically competent workforce. Virtual learning opens new opportunities to reinvent learning and training through tactical approaches.
In addition to driving purposeful business practices and advocating for equal opportunities, virtual learning can help businesses in their upskilling and reskilling programs. It is important to note that reskilling would improve customer experience, employee satisfaction, and brand perception. Enterprises can reskill their workforce to enable and deliver value-creating efforts from data analytics, IT skills, sales and marketing operations, and supply chain management.
How Diversity And Inclusion Drive The Business Forward
There was a time when Diversity, Equity, and Inclusion (DE&I) programs were discussed only on ethical grounds. It was a "good thing to do." But now, studies show that equitable and diverse workplaces drive productivity and profitability throughout the organization besides building community, cohesion, and a sense of belonging. Ensuring all employees have fair and equal access to opportunity is directly related to highly impactful business success.
In their attempt to create an equitable workplace, organizations should take specific steps to foster Diversity, Equity, and Inclusion (DE&I). Creating the sense of "I belong" in an organization is the first step toward building a more sustainable and effective Diversity, Equity, and Inclusion (DEI) strategy.
That goes from how we run meetings where every voice counts to how we interact so that people feel that they matter. Because when they feel that way, they can ultimately contribute and bring all of them to work.
Companies should be gender-blind and identity-blind when it comes to hiring people. Bringing employees from diverse backgrounds—regardless of race, religion, and sexual orientation—is essential to elevate the effectiveness of businesses and shun toxic work cultures. When leaders prioritize more diverse and inclusive workforces and voice underrepresented racial/ethnic minorities, they bring unique experiences to the workplace.
How Equity And Empathy Empower Women
Despite the progression towards equality, the gap in gender representation is yet to be filled as wage discrepancy and discrimination focused on women persist. A gender-mixed workplace is pivotal to ensuring superior financial outcomes as pay equity, gender equality, and inclusion drive innovation and solve complex problems.
There is a new urgency to ensure talent diversity and women are at the forefront of battling the barriers. Breaking the stereotypes associated with women employees is the first step to creating equal opportunity and revitalizing the workplace to increase women's presence in high-paying jobs that men traditionally hold.
Businesses can power their economy with a coordinated effort to enable equal access to opportunities. It is also necessary to inspire a shifted perspective and create an atmosphere that supports men and women equally. Companies should encourage women to break free from a patriarchal narrative and make them comfortable discussing wealth, influence, and power.
As organizations adopt sustainable and resilient work practices, humanizing the approach allows growth and well-being. Helping employees understand their value to the company's welfare, where their voices feel valued, heard, and included, can ignite their commitment toward maximum contribution.