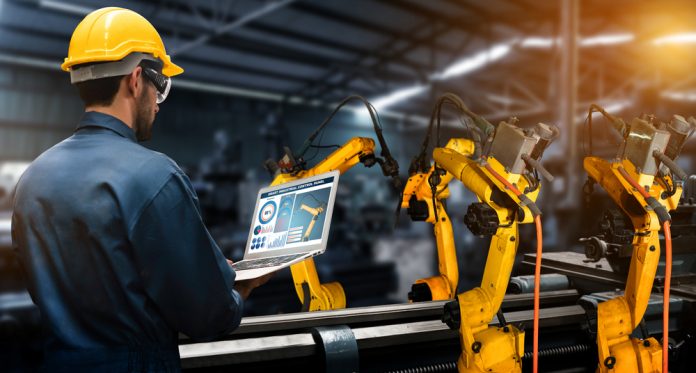 Automakers can't continue relying on traditional methods of finding talent with the industry changing quickly. Before long, up to one-third of the production and maintenance cost of cars is likely to be allocated to electronics and software, according to McKinsey & Co. Unfortunately, most automotive players have yet to adopt a resourcing approach that reflects the shift.
While top decision-makers have grasped the importance of digital optimization, automotive companies have traditionally needed time to adapt to changing realities. Operational processes are still far from digitalization, standardization, or automation, and cultures have been slow to adapt.
Human resources need to lead the cultural aspects of this change. Personnel managers should be at the forefront of adapting modern analytics-driven business workflows. They need to learn to utilize new digital and analytical tools to improve vital processes such as workforce planning, talent identification, recruitment, onboarding, learning, and performance management.
Digital transformation is changing the way vehicles are produced, sold, and consumed
The drive toward sustainability and responsiveness to ever-changing customer demands leads to a new production process. The resultant smaller, highly agile factories will not be based on standard assembly techniques but instead on IT systems that are highly standardized to allow for multiplication. They will be opened, adapted, and closed according to customer demand. They require a highly flexible and multicultural workforce with an autonomous working style and flat hierarchies. They also require a continuous learning mindset. Products are no longer "finished" at a specific delivery date but continuously developed while being used.
In-vehicle software packages, for example, will be continuously improved and extended to create more services for drivers, passengers, and partners throughout the automotive ecosystem. This becomes even more important as IT rapidly advances into fully standardized multi-tenant cloud solutions, which enable a whole new way of rapidly deploying, connecting, and interpreting data from many systems. Infor is implementing core applications, including the ERP at the center of an intelligent IT system, in multi-tenant clouds with industry-specific functionality at many automotive clients to support their digital transition fully.
 Meeting employee demands for flexibility and autonomy
The modern worker is increasingly less likely to stay loyal to a single employer for their entire career. Today's top talent craves autonomy and flexibility and is likelier to pursue work as a freelancer or a consultant than as a full-time employee. While this can be a more flexible model for employers, it also comes with risks. As qualified experts move from one company to another, institutional knowledge can be diluted or lost forever. Companies may keep their industry secrets with noncompete clauses. Still, resource planning becomes a headache if your key personnel is also engaged elsewhere and incentivized to switch jobs as soon as a better opportunity arises.
A better option for employers is to hire and keep key talent, deploying them like an in-house freelancers with greater autonomy. Teams can be challenged with essential tasks, for example, closing a transmission factory and opening a new battery plant. As change has become an ongoing, strategic and diverse projects have become a standard feature in the automotive industry. Modern employees will be less incentivized by the title they carry or the number of direct reports than by the value (to them) of the work they are asked to do. Traditional work currency is being replaced by the value of strategic projects delivered on behalf of the company.
An increasing number of players in the automotive industry now provide ample opportunities for diverse careers to willing employees. The tire manufacturer Michelin, for example, allows employees to change their position and projects every three years. When SEG, the leading automotive supplier of battery systems, was divested from the Bosch Group, a focus was put on transferring employees who would embrace a changing environment. 
Working from home is now a standard way of working – but it risks disenfranchising employees
Remote working was a rising trend adopted by financial and IT services companies, even before the COVID pandemic. With the effects of the pandemic, remote working has taken over every possible sector and is here to stay. Employees now accustomed to jobs without commutes will not easily give up the comfort of working within their own four walls. To secure talent and, more importantly, the best talent, employers have no choice but to offer at least partial homeworking. Younger talent especially will make this an essential requirement.
But it is not enough to ship them a laptop and a pair of headphones. To avoid disenfranchisement, companies need to make employees feel part of the company: team meetings via Zoom, remote happy hours, and, if possible, options for in-person interaction. Employers must work hard to build a culture of trust, accountability, and transparency that empowers their workers and encourages them to develop the necessary mindset to thrive in this new environment. 
Becoming a strong employer brand is vital
The best commitment an employer can make to their workforce is training. Mandating key certifications required for upcoming tasks and providing training to achieve them is the clearest signal to the employee that he/she is essential in the company's forthcoming strategy.
Investment in certification and training will become essential as the automotive industry faces stronger competition with other sectors for talent, computer chips, and other sought-after resources. OEMs learned the hard way that they were suddenly fighting with sectors like home electronics over-allocating resources that were once available on demand, such as semiconductors. They will learn that the same is true for human resources qualified in areas including physics, chemistry, engineering, mathematics, and IT.