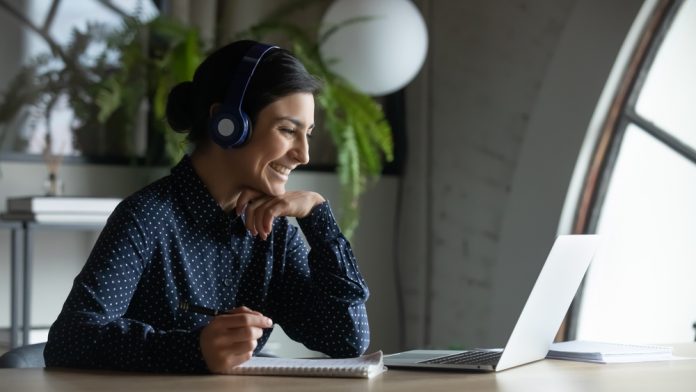 As IT teams worldwide strive to keep their applications modern and their processes running smoothly, many organizations are still solidifying what the future of their workplace will look like. The shift toward remote work is no longer isolated to the tech industry; companies of all sizes and domains are making decisions that impact the experience of their employees. According to McKinsey's 2022 American Opportunity Survey, 87 percent of American workers who have been allowed to work remotely have taken their employers up on that offer. With this massive shift to remote work, it's become increasingly important to build flexibility into various aspects of the employee experience, including training and professional development programs.
When training IT teams and staff, one size does not fit all. Whether an organization welcomes employees back in the office, allows full-time remote work, or somewhere in between, it is critical to ensure that your teams have the tools and training they need to succeed and contribute toward the overall success of your business. It's important to recognize that every individual on your team doesn't learn the same way. Having different training options available to your staff will allow your organization to meet your staff where they are in their professional development journey and enable them to learn at a pace that fits their learning style.
Regardless of whether an organization is implementing a training program to get new talent certified or upskilling your current IT staff members, three types of training will set your staff up for success:
On-site Training
On-site training typically allows for private team learning that drills down into your team's skills gaps and your unique IT environment and organizational challenges. Often, on-site training can occur in the office or at a training site featuring the same in-depth labs where learners can refine critical skills learned. Some training and certification programs can design a hybrid experience that incorporates in-person and virtual training aspects.
Virtual Classroom Training
For organizations who have embraced (or merely continued) working from home, remote training courses also provide the flexibility the modern workforce has become accustomed to. A good virtual classroom training will have a similar feel to on-site classroom training in terms of being interactive, fostering collaboration and interaction with fellow students and experienced instructors.
Self-paced Training
For employees interested in working at their own pace, some vendors offer online learning platforms that feature self-paced, browser-based training optimized for self-study. This offering is great for busy professionals to advance their skills and prepare for a hands-on certification exam. When searching for the right learning subscription for your organization, you should look for a program that offers an on-demand. This la carte experience allows students to bookmark content, browse courses and video transcripts, and stop or start any course when it's convenient.
Choosing a training program that offers a variety of approaches to training will help develop the expertise needed to solve your business challenges. Creating a learner-specific training experience with relevant content specific to your organization's operations and goals will ensure that students are learning the skills needed for their role.