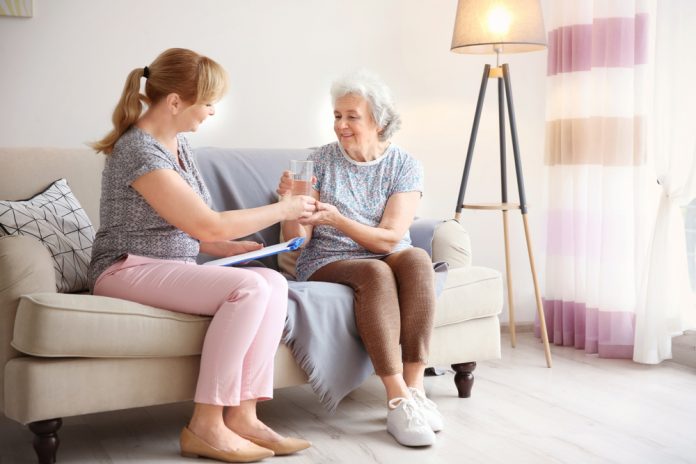 The 2020 pandemic has cast a renewed light on the critical role family caregivers play in providing care for loved ones. But an often overlooked issue is how caregiving affects an individual's ability to prepare for their own financial future and the role companies need to play to help address the new pressures facing caregivers.
One in five Americans, or 53 million people, are providing unpaid care to an adult with health or functional needs. And the number of caregivers, which increased by 9.5 million over the last five years, is predicted to grow over the next decade (Caregiving in the U.S., 2020).
A quick review of the statistics from a recent Voya survey (Ipsos, 2020) also paints an unsettling picture for the millions of caregivers in the United States.
Almost two-thirds of caregivers (63 percent) are concerned about their retirement security because of the financial impact of being a caregiver.
Sixty-one percent are concerned about having the extra funds available to save more for their retirement.
More than half of caregivers (53 percent) are planning to postpone their retirement due to their caregiving responsibilities.
Younger caregivers (ages 18-49) report significantly higher levels of concern:

Seventy-one percent are worried about their retirement security.
Sixty-eight percent are concerned about not having the extra funds available to save more for retirement.
Sixty-two percent are planning to postpone their retirement.
Compounding this growing uncertainty over retirement planning are several looming population trends among aging adults.
People are living and working longer (Robert, Andrews, et. al, 2018).
The need for caregiving is increasing (Genworth Cost of Care Survey, 2019).
The number of "sandwich" caregivers—people who take care of their children and their aging parents—is growing (NAC, 2019).
In-home care for people in need is becoming an increasingly popular option compared to expensive residential facilities (Profile of Older Americans, 2018).
As the need for caregiving increases, where do the companies that employ overstretched caregivers start to help them plan for their financial futures?
Perhaps the best place to start is to address the distinct differences in "traditional" financial planning advice employers are providing compared with the needs of caregivers. Companies should consider a three-pronged training and education approach to improve the financial security of their employees who are caregivers.
1. Awareness
Acknowledge and understand the new reality and challenges caregivers face. Issues such as later-than-expected retirement, increased out-of-pocket expenses that caregivers often have to absorb, and the spiraling cost of long-term care that is juxtaposed with the typical American's lower savings rate are just a few. Several data points that are important to keep in mind:
Caregivers report physical, emotional, and financial strain, with 2 in 10 caregivers also reporting they feel alone.
When compared to 2015, fewer caregivers report their health status as excellent or very good, and a greater proportion report being in fair or poor health.
One in four find it difficult to take care of their own health (23 percent), and a similar proportion report caregiving has made their own health worse (23 percent).
If these trends in declining caregiver health continue, support—including specialized financial planning assistance—for caregivers and their recipients will be even more critical.
2. Training and resources
Companies should recalibrate the financial training and resources they provide to their employees by discussing the need to address the current caregiver situation with their retirement plan and financial managers.
Companies also must recognize the possibility—or likelihood, in some cases—that caregiving could significantly impact a person's retirement plans. While many caregivers feel their role is important and meaningful, the physical, emotional, and financial strain they may contend with must be taken into account.
The typical financial wellness strategies used to assess income and routine household and personal expenses that usually are provided through retirement and other financial plans need to be re-evaluated and expanded.
If training and resources are not available already, share the growing need to address this with benefit providers and ask them to offer helpful tips to share with employees. For example, can they provide guidance around how routine expenses can be better managed in order to absorb caregiving costs? Can additional revenue sources be identified, especially through government benefits? With that in mind, another good resource to share with employees is government benefits training, which can help them better navigate eligibility and the application process for Medicare, Medicaid, and Supplemental Security Income for their loved ones.
3. Application
Training and education are very important; however, if the resources to increase savings in the planning process aren't holistic, the learnings cannot be applied. Consider what updates need to be made to current financial benefits offerings to accommodate this priority. For example, can the penalties for hardship withdrawals be re-evaluated for family caregivers who need to cover medical expenses? Are there additional cost-saving benefits that are available to family caregivers, such as caregiver logistical support for navigating day-to-day responsibilities that enable them to be more engaged at work? Or free backup care for their loved ones?
The goal is to establish a foundation for caregivers to feel and become more financially secure.
As the United States population continues to age, caregivers will remain an essential part of the support process for millions of people; their personal and financial needs must be addressed for them to be effective. And just as airlines instruct parents to first take care of their oxygen masks in the event of an emergency so they can help their child, our society first must understand caregivers' psychological, physical, and financial needs and then create new and effective ways to help them.
Resources:
Caregiving in the U.S.: 2020 Report, published by AARP and the National Alliance for Caregiving in May 2020.
Ipsos survey conducted September 24-25, 2020, on the Ipsos eNation omnibus online platform among 1,005 adults aged 18+ in the United States (including 186 self-identified caregivers).
Roberts, Andrew, Ogunwole, Stella, Blakeslee, Laura. A Snapshot of the Fast-Growing U.S. Older Population. Oct. 30, 2018. https://www.census.gov/library/stories/2018/10/snapshot-fast-growing-us-older-population.html.
Genworth Cost of Care Survey 2019: https://www.genworth.com/aging-and-you/finances/cost-of-care.html.
The National Alliance for Caregiving (NAC), Burning the Candle at Both Ends: Sandwich Generation Caregiving in the U.S., November 2019; https://caringacross.org/wp-content/uploads/2019/11/NAC_SandwichCaregiving_Report_digital112019.pdf.
2018 Profile of Older Americans. April 2018. The Administration for Community Living, which includes the Administration on Aging: https://acl.gov/sites/default/files/Aging%20and%20Disability%20in%20America/2018OlderAmericansProfile.pdf.
Caregiving in the U.S.: 2020 Report from AARP and the National Alliance for Caregiving.