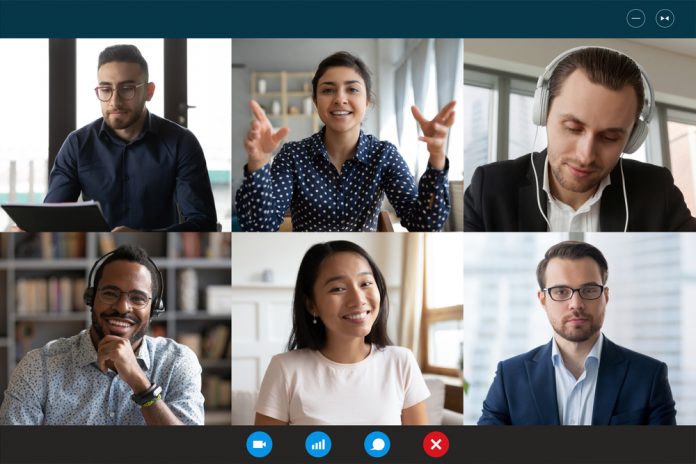 The scale of change facing corporate America as the vaccines "jab in" can only be described as colossal.
This is a moment to reset. Business is at a crossroads. Reskilling, upskilling, and new skilling are all in huge demand.
One survey claims that 87 percent of executives say they have a major skills gap. But only half know how to solve it.
Another claims we are on the verge of "The Great Resignation," with 40 percent of employees now considering whether they should do something different in their working lives, sparking a war for talent and an unprecedented need for training.
A glance at the horizon suggests only one thing: Learning and development will be even more critical to business success.
Yet the sector also will come under increasing pressure to deliver real and measurable change—bridging the gap between knowing and doing. Those who meet that elusive need will attract attention and reap the reward.
We also have arrived at a moment when leadership itself is facing a transformation. In March 2020, I set off on a project that gave me a fascinating insight into how leadership may evolve. I spent hundreds of hours during the pandemic listening and talking to global business leaders. I sought to capture their thoughts on what kind of leaders were most effective in the crisis and how the world will change because of what we have all been through. This was dozens of case studies rolled into one.
It became a book, "Leaders in Lockdown"; spawned workshops to help people lead out of lockdown; and now has become an evangelical movement to help leaders change to meet the challenges of the future, reset their businesses, and help to reset society.
7 Themes of Post-Pandemic Change
A new age of purpose: The project showed that purpose galvanized many of the businesses that were most successful in the crisis. Post-pandemic, putting purpose at the heart of your business will be a key to engaging employees, customers, and investors.
The new world of work: We did amazing work to shift millions and millions from offices to homes at breath-taking speed. Now we need to define hybrid working and make it effective, productive, and inclusive. We also may see the need to reinvent the psychological contract between employee and employer to answer those who now are asking, "Is this really what we were put on this Earth to do?"
Tackling inequality: The virus widened inequality in so many ways. The role of all leaders in business must be to act decisively to tackle inequality, diversity, and inclusion in business and society.
Global cooperation: The virus exposed the selfishness of countries and our political leaders far more than it showed our ability to be compassionate internationalists. The role of business leaders in cooperating across borders to solve the existential problems facing society is potentially game-changing in life after COVID.
Resilience: The virus reminded us of the importance of resilience, in all its guises—from personal resilience to operational resilience to the power and strength of our balance sheets. Leaders must reconsider resilience in every way.
Resetting the supply chain: The crisis exposed those 40 years of supply chain decisions based on cost and productivity. Supply chains now will be redrawn. Some manufacturing may move back from Asia to the U.S. and Europe over time. Businesses will want to de-risk the possibility of grinding to a shuddering halt the next time a virus hits the world.
Maximizing potential: We need to radically rethink how we maximize the potential of our leaders and our people in the new world of work. We must reconsider what kind of leadership is most effective, and invent new strategies for maximizing the performance of a hybrid and distributed workforce. Upskilling the world's line managers will be a key to success or a reason for failure.
A New Style of Leadership
We have taken these themes into workshops with hundreds of senior executives and challenged them to address them in their change programs. These sessions have been raw, emotional, and powerful and like no other senior leadership sessions I've attended in my career.
We also have challenged these senior executives to consider what they want to hold on to from the crisis and what they want to leave behind. This creates a template for behavioral change.
Many see the emergence of a new style of leadership, which they believe was the most effective at the peak of the pandemic. They talk about the end of the Superman leader. The death of command and control. The realization that presenteeism is a false focus. They talk about the empowering, empathetic, listening, compassionate leader. The leader who is authentic, who's prepared to say they don't have all the answers. They confess that this means many of our present leaders may have had their day.
They want to hold onto the agility and pace they achieved at the height of the crisis. But they want to deliver at speed in a sustainable way—not in a way that burns their people out and endangers mental and physical health.
There is a sense that there was a focus on the most important things at the peak of COVID. People bypassed bureaucracy; got things done; and stopped being busy fools. They would like to hold on to that. Many pledge to hunt out unproductive work and consign it to the past.
Others talk about how they worked so much better together in the pandemic. The silos came down. The trust went up.
When we pause and take a breath, we realize a lot of good could come out of such a terrible time. The challenge is to take these great observations and turn them into everyday actions. Only by doing that will we create tangible behavioral change.
But the conclusion is stark. A new kind of leadership needs to evolve to meet the challenges of the post-pandemic world.