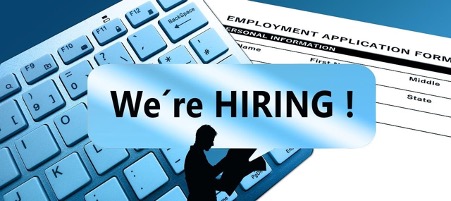 The world of talent acquisition and HR is changing fast. So the global job market does – the growing talent shortages across industries, massive layoffs recently announced by big tech companies, and the Great Resignation are making it harder for companies to find, attract, and retain top-notch employees.
At the same time, the need to hire the best talent is still relevant. The set of advanced and AI-driven tools for HR and recruitment can help make your hiring processes more effective, so discover the top five solutions to try right now.
5 Tools and Apps That Streamline HR Operations
There are a lot of applications specifically dedicated to relieving HR manager's headaches and making the recruitment process more effective at every stage of a hiring pipeline. The good news is that plenty of tools are out there to help you do just that. But the bad news is that it can be really hard to know which ones are worth using for your needs. That's why we suggest looking at different HR apps across multiple categories to help you start transforming your HR department digitally.
Job Ads Writing and Distribution Solutions
Writing job ads is hard. Job-seeking candidates from the hottest industries are bombarded with thousands of job ads daily, so you have to stand out from the crowd to get noticed by them.
However, AI-writing tools like ChatGPT can help you do this. The tool uses a combination of natural language processing and machine learning to write your job posts automatically. But don't use the created prompts in a copy-past way – make sure to edit them and make them sound relevant to your HR brand voice.
Distributing job ads across different boards is also time-consuming. You have to copy-paste them into each board's system manually. So, consider trying Recruitee instead (or another similar tool) to automate this process.
Resume Pre-Screening Apps
Talent sources and hiring managers spend a lot of time reviewing resumes manually. They often have to sort through hundreds of resumes, many of which are not even relevant to the position they are looking for. This process is time-consuming and tedious.
The moment you start using AI for resume pre-screening, you will experience a huge amount of positive change. For example, such a tool as Xor AI can help you analyze the resume using the set of keywords and even matching the candidate with the position as accurately as possible. This way, you can focus on other aspects of the hiring process and ensure you don't miss out on any good candidates.
Interview Scheduling, Holding, and Recording Software
Interview scheduling, holding, and recording software are a must-have for every HR department, especially for those dealing with several openings at a time. It's hard to track who you've scheduled with and who you still need to schedule, leading to missed opportunities and lost time.
Sure, you may argue that using Calendly or Google Calendar in conjunction with Google Meet is a time-tested tactic. At the same time, there are some tools that were specifically created for streamlining HR processes (while Google products can be used for any other tasks), and they can be perfectly integrated with the Applicants Tracking System (ATS). In this way, you will be able to run and manage all the interviews in one place.
Also, consider the tools that come with an interview recording feature so that you can reconsider and compare the most relevant candidates later.
Personality Testing Tools
Personality testing tools are a great way to get a snapshot of your employees' personalities and how they fit with the team and the company culture. When it comes to hiring sales managers who will be working with clients and managing teams or real estate agents who also need to be people-oriented persons to understand the buyers' needs and sell them the best-suited property, personality is an important consideration.
That's why different solutions offer personality tests depending on the role, including but not limited to nurses, sales managers, and software developers.
Employee Onboarding and Engagement Software
When a new employee joins your company, you must show them you care about their experience. The trick is that the better onboarding experience employees get, the more likely they are to stay with the company for a long time.
You also need to make sure that they have all the necessary information about processes and the nature of their job so they can hit the ground running. That's why it's important to have employee onboarding software in place, which will help with both of these goals. It will help your new hires set short and long-term goals, complete the onboarding process step-by-step, and get up to speed from day one.
Advanced HR departments also use applications for tracking and measuring employee engagement to get better insights into how well their employees are feeling about their jobs. This is an effective practice for preventing employees' burnout and personalizing their engagement strategies.
Conclusion
If you're looking for a way to make your HR department more efficient and effective, consider using the tools from each of the categories we have listed in this article. Whether you're looking to automate tedious tasks or improve internal communications, the apps we suggested can help get you started.