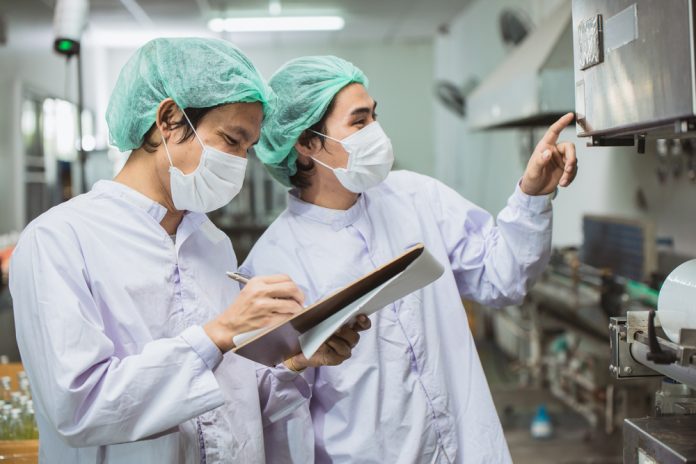 Food processing plants typically have very high turnover: 50%; 75%, even 100% or more of the workforce turns over annually. It is also very high in warehouses, and even manufacturing plants have an average annual turnover of 37%. With such a high percentage of new employees working on the lines at any one moment, training has a strategic opportunity to dramatically impact the productivity, retention, and safety of process industries.
The Foundation of Success
Training is the foundation of success for any company as it demonstrates to the worker the company culture, the job expectations, and the skills necessary to perform the job well and safely. Insufficient or poor training can lead to an employee underperforming or, worse, a serious injury. During training and the first several months of work are when we see the highest rates of turnover, as well as the most musculoskeletal injuries; these contribute to high costs for onboarding, after which the worker may walk away anyway. For these reasons, it is critically important for process industries to focus a major effort on training as there will be a significant ROI in the short term, as well as in the long term.
Instead of losing workers, what if you could retain them while increasing the productivity of your workforce by five or 10 percent — or more — and with it the output of the plant? With a significant share of your workforce being new every year, training has the opportunity to have that kind of impact on the business's bottom line. But in manual labor industries, where the tasks are often repetitive, and with a large imbalance between trainers and trainees, it can be impossible to track an individual trainee's progress in detail and achieve optimal outcomes.
New Technologies
New IoT wearables and computer vision (CV) technologies, when combined with AI, are providing unprecedented insights into the progress of trainees. A smartwatch can digitize the motions of workers — motions that many employees repeat thousands of times a day — and the CV can put this detailed, individual data into a broader context. The combined data are then sent to the AI engine for analysis.
Insights begin to be delivered in the form of easy-to-read dashboards within just a few hours of the systems going online. Trainers (and, later, line managers) can use the insights to train and coach workers to achieve an optimal working style and productivity, possibly by mimicking the most productive workers. Training managers also gain the ability to train each worker in a personalized manner, even though the trainee/trainer ratio may be greatly imbalanced.
When trainees take their place on the line this technology can inform managers so they can continue to coach workers to get the excellent output without overworking them or causing injuries.
Trainers and managers in process industries have never before had access to this level of individual data, and the possibilities for using it to address the growing labor shortage while improving individual worker productivity and safety are profound.