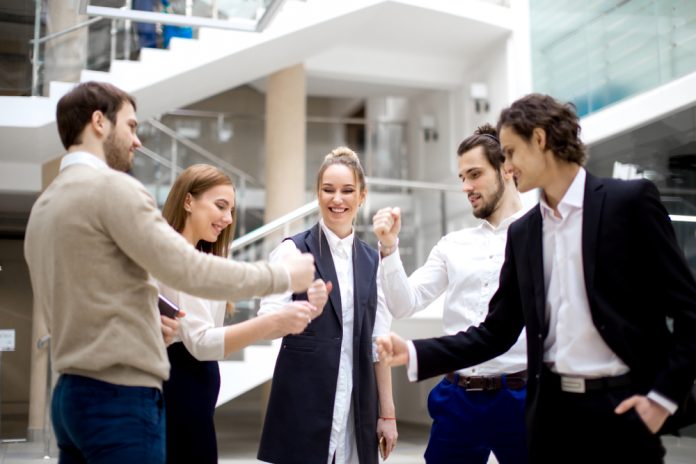 The Great Resignation has upended the labor market for the past 18 months as more than 47 million people left their jobs. However, most people didn't leave the workforce entirely. Instead, employees were recalibrating their values, leaving jobs to find new opportunities better aligned with their expectations and priorities.
Recent New York Times reporting supports this premise: "All those quitters. They're at work."
In other words, a Morning Consult survey found that "The 'Great Resignation' is actually a 'Great Reprioritization'" as workers seek higher pay, stable hours, flexibility, and purpose. According to a McKinsey & Company analysis, two-thirds of employees say the recent pandemic has caused them to reflect on their life purpose, and many want to align their professional pursuits with their priorities.
This means that employees don't just want to work any job. They want to work for companies that build trust, foster empathy, and inspire purpose. That's why employee development—from the moment of onboarding to continuous and frequent training opportunities—are such high-stakes moments for companies as they strive to recruit, onboard, acclimate, and inspire new hires to become long-term employees.
Companies need ways to capitalize on these moments to equip and inspire their employees. Here are five tangible training techniques and strategies for companies to build trust, foster empathy, and inspire purpose.
1. Make getting acquainted the first priority for developing teambuilding skills.
Commit time to allow team members to get to know one another. Many employees feel disconnected from their coworkers and leaders as companies rebound from the recent pandemic or reorient around more flexible work arrangements.
According to one analysis, 43 percent of people don't feel connected with their coworkers. Similarly, one-third of employees feel disconnected from leadership. Unsurprisingly, integrating new hires is especially challenging in this environment, especially when people are meeting or onboarding remotely.
Similarly, new and existing teams frequently experience disruption when new people, skills, and complementary or conflicting personalities are introduced to a group. However, building time into onboarding or meetings to allow people to connect can help alleviate these challenges as people connect organically, even in a structured setting.
Simply put, rapport and trust are two sides of the same coin. Investing in the former undoubtedly will enhance the latter.
2. Train the skill of cultivating curiosity.
Our ability to ask questions is critical to fostering trust and empathy.
The learned skill of active listening and asking questions helps to spur new ideas and performance improvement. It also builds rapport and trust among team members.
Consider using the "five whys" method to understand better people's experiences, perspectives, input, and potential contributions. This iterative questioning technique prompts people to be curious, asking why five times to enhance understanding and get to the root of issues.
In doing so, leaders and employees gain a deeper understanding of each other. Greater curiosity and understanding lead to increased empathy, help leaders leverage everyone's expertise, and ensure they aren't missing something important or left unsaid.
3. Teach leaders how to involve people in decision-making effectively.
People want to know they have a voice and their opinions and perspectives matter.
The leader has two jobs when it comes to decision-making: to clearly articulate the decisions and then clarify the process for making the final decision. We call this the decision-making method. This might include going for consensus or gathering input from stakeholders, then the leader deciding.
By actively involving others in the process and articulating at what level people's input will be used, leaders convey clarity, make better decisions, enhance buy-in, and accelerate implementation. In other words, creating a transparent process that integrates stakeholders improves outcomes and fuels higher levels of trust.
4. Make showing concern a core team interaction.
Many people are struggling with various personal or professional difficulties. Whether they are grappling with mental health challenges, the consequences of stress and burnout, or just feeling like they've hit a wall, showing concern among the team builds trust and fosters empathy.
There are several ways leaders can model and show concern, which can easily be incorporated into company onboarding or team training initiatives, including:
Sharing a workload and supporting team members during times of surge
Inquiring about a child or spouse
Acknowledging and celebrating extra effort
Anticipating employee needs and asking how you can support them and if anything is unclear
Sharing talk time
People want to work at companies where they feel seen and supported. Leaders can demonstrate these qualities daily by making showing concern a core team interaction.
5. Build openness into a team's DNA by embracing transparency.
Trust is difficult to establish and maintain when we are vague and opaque. In response, leaders can cultivate trust by being transparent in written and verbal communications about:
Important issues
Points of view
Decisions
Actions and accountability
Needs and wants
Openness is a foundational feature of teams that trust, empathize, and support one another. Leaders can model these values in their day-to-day operations and impart them during regular training or onboarding initiatives.
The Secret Sauce of Adult Learning
Teaching adults new soft skills and concepts can be complex. Some are entrenched in their beliefs and methodologies, while others find new material challenging to ascertain or integrate into their day-to-day activities without proper structure or time.
For adults, the secret sauce to learning new things includes group-based learning and real-world experiences. Learners need the opportunity to share what they know, validate how a concept applies to their work, and have an opportunity to apply and practice new skills. This often requires live interaction with new soft skills or exercises, which cannot be easily replicated using solely asynchronous learning methods.
The labor market will continue to demand employers meet the needs of employees. When these five ways of building trust, empathy, and purpose are taught, modeled, and implemented, individuals and companies can work together and thrive for the long term.