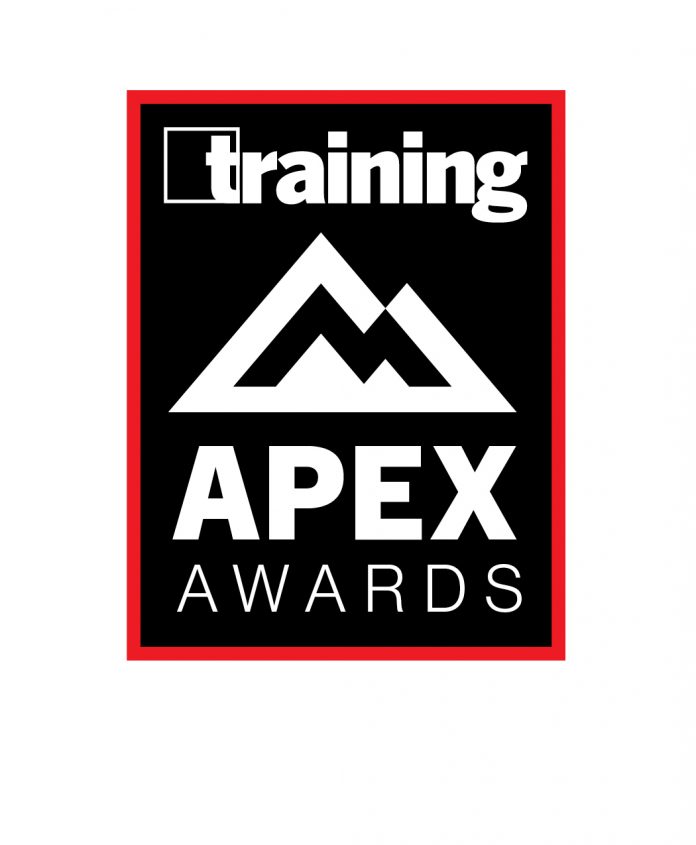 Hammering home the continuing importance of linking employee training with the achievement of business goals—especially during these times of economic uncertainty—two construction companies achieved Top 5 spots on the 2023 Training APEX Awards list: The Haskell Company took #1, while Rosendin earned #3. Rosendin now is eligible to be inducted into the Training Hall of Fame in 2024 after achieving Top 10 rankings for four consecutive years. Transworld Systems Incorporated broke into the Top 5 for the first time at #2. State Compensation Insurance Fund (#4) and Paychex, Inc. (#5) rounded out the Top 5. Some 29 newcomers earned a spot on the list this year, the 23rd year in a row this publication has ranked the top companies of employer-sponsored workforce training and development.
Each Training APEX Award applicant was measured on quantitative (73 points) and qualitative (53 points) data. Factors influencing the rankings include: Training tied to business goals – Kirkpatrick Level 3 (behavior change) and 4 (business outcomes) results – Training budget – Training delivery methods and innovation. An outside research and statistical data company, under Training magazine's guidance, scored companies on quantitative data supplied by the applicants. Then, Training's editor/ publisher and the Training Hall of Fame judges qualitatively reviewed the applications.
We salute these best-in-class organizations for their ability to consistently and agilely deliver stellar training in an ever-changing world while providing a culture that allows their people to grow and thrive at work.
Click here to see the 2023 rankings.