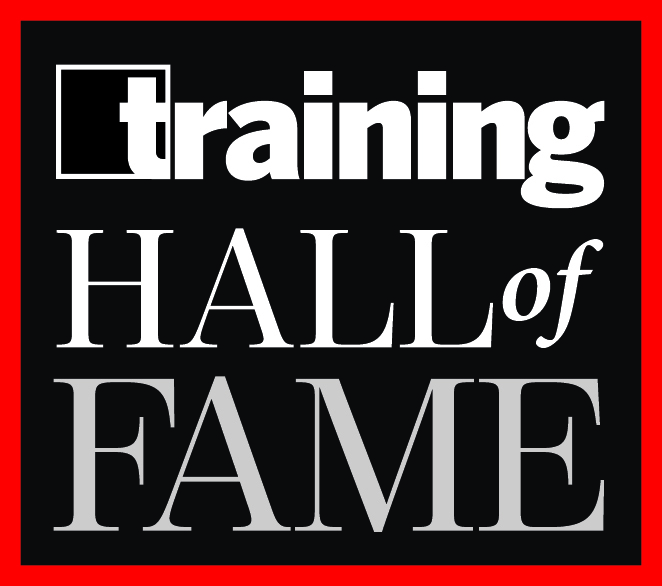 BNSF Railway: Anti-Harassment and Anti-Discrimination Training
BNSF Railway is committed to a culture where all employees are included, belong, and have equal opportunity to achieve their full potential. The company aims to achieve its diversity and inclusion vision through making positive change within the organization in the following areas:
Representation: Increase diversity throughout the organization
Development: Develop leaders who create a diverse and inclusive culture
Accountability: Ensure diversity, equality, and inclusion (DEI) remains a strategic priority to have a greater impact
The BNSF Training team was challenged to develop and implement anti-discrimination and anti-harassment companywide training to all BNSF employees (38,752 individuals). The training design required working with an external vendor partner; Compliance, Legal, Labor Relations, and other internal BNSF departments; and leadership to ensure the needs for BNSF, local, and state regulatory guidelines were met.
Program Details
Creating a training program that met the various state requirements and that also could be easily streamlined for delivery across multiple platforms was a challenge. Ultimately, BNSF designed two distinct courses: one for all BNSF non-management employees and one for managers in the State of California.
Two programs were delivered across the BNSF network by way of two delivery methods:
Web-based training (WBT)
Blended instructor-led training and WBT
Due to the geographic locations of BNSF's workforce, technology was not an option for 100 percent of the workforce, which required the team to design a separate offline version of the training program that could be downloaded to the field trainers' devices and presented in areas with no Internet connectivity, in large group settings, with 50 to 100 people per session. To ensure consistent messaging across the field locations, the team trained Engineering field trainers to deliver the training during their regularly scheduled "Gang Start-Ups" throughout 2020 and added training manuals and voiceover to the learning modules to help ensure the consistency of the facilitation. This program was also made available via iPads and cellular devices for more than 18,000 field employees—a new approach for delivering learning to field employees at BNSF.
The training program contains multiple interactive modules focusing on diversity and inclusion, anti-harassment, and anti-discrimination for managers and non-management employees. BNSF customized more than two hours of training content modules and scenarios for this training project. Customization included working with various business partners to create business-specific scenarios and test questions that would help shape the business, as well as incorporating videos and photos relevant to the BNSF culture.
The training is recurring and required every one to two years. It also is incorporated into all new hire training for the business and in Leadership Development programs annually.
Results
Successfully trained the entire workforce—38,752 learners—in 2020 (although only 3,198 were required by State requirements).
In the effort to accelerate the organization's impact in diversity representation, DEI development, and accountablility, BNSF Railway has continued to hire diverse employees—in 2020, 70 percent of exempt employees hired were diverse.
PwC: While You Work Fellowship Program
PwC's While You Work fellowship program aims to increase diverse representation in the accounting profession by addressing the financial obstacles that may discourage entry into the field. Certified Public Accountant (CPA) licensure carries a 150-hour credit requirement. PwC estimates the academic credits can cost students up to $50,000 in additional tuition, which may add pressure to obtain relevant academic credit requirements. On average, research has found, Black students often carry 25 percent more undergraduate debt compared to other students.
The While You Work program creates an alternative path to  graduate-level credentials for racially/ethnically diverse candidates by combining higher education at Northeastern University and practical work experience at PwC.
Program Details
The program kicked off in June 2021 with a pilot of recent undergraduates in accounting or taxation. Prospective candidates must self-identify as Black or Latinx and meet the selective admissions criteria of Northeastern University, and PwC's hiring and While You Work program criteria. Participants are enrolled as graduate students at Northeastern University to earn a Master of Science in Management (30 credit hours concentrating in accounting analytics), enabling them to complete the 150-credit hour requirement for CPA licensure. They also gain hands-on experience working part-time in tax or accounting at PwC.
Participants complete a path of study that aligns with tax and accounting. Course content provides marketable, in-demand skills in these specific focus areas and is delivered virtually by Northeastern University's faculty. Opportunities to connect with faculty and teaching assistants are available weekly.
Northeastern University manages the development and accreditation of courses within the degree curricula. A team of PwC Learning and Development professionals works closely with subject matter specialists from the sponsoring businesses within PwC to provide guidance on business needs and skill gaps and consult on each course's architecture and design. Participants have the opportunity and context to apply the academic content to their daily work at the firm. Demonstration of skills in their PwC work also enables the participants to fulfill certain course requirements.
A PwC Experience Leader manages the overall success of participants in the program. PwC Career Coaches and Relationship Leaders are engaged as mentors to help guide the participants' development progress within the PwC Professional framework. An experienced peer—selected as an apprentice leader—works with small groups of While You Work participants in their first year as an introduction to working at PwC.  
Semi-annual industry roundtables, hosted by Northeastern University, bring content to life through panel discussions with PwC employees. Participants get first-hand accounts of how the knowledge and skills from Northeastern University's coursework are applied in the real world. Measurement data is collected regularly, including weekly pulse checks and multiple checkpoints throughout the program. Participants and their support networks provide monthly feedback through touchpoint calls and surveys.
Successful completion of the fellowship program (academic coursework plus hands-on work experience) may offer an opportunity for full-time employment as a PwC associate.
Results
There were 39 fellows in 2021, and there is a class of 60 for 2022. Early net promoter scores (NPS) were trending at 77 overall.
Plans are already in place for a broader rollout strategy in 2023 and beyond. PwC aspires to see 35 percent Black and Latinx representation among its experienced hires, entry-level hires, and interns. By fiscal year 2026, the firm hopes to achieve a 50 percent increase in its Black and Latinx workforce.