Training Magazine Events
Interested in speaking at
our Training Conference?
Join the Call for Presenters list!
Requests for proposals for Training's
annual Training Conference & Expo
(held annually in February) will go out in May.

Conference:  February 24-26, 2020
Certificate Programs:  February 21-23, 2020
Expo:  February 24-25, 2020
Disney's Coronado Springs Resort
Orlando, FL
Join your training peers in Orlando, FL at Training magazine's 43rd annual event. The Training Conference gives attendees the very best in skill-building content, covering train-the-trainer essentials (design, development, delivery, management, evaluation and measurement), behavioral analytics, digital learning, emerging technologies, and more. The Conference includes in-depth pre-conference Certificate Programs and Learning Leaders Summit and the post-conference Innovations in Training field trip event.  Learn more here.
Co-located: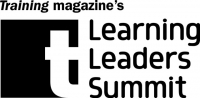 ---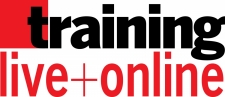 Training Live + Online certificate programs are available exclusively online, and fit around your busy schedule, while still providing the professional know-how and in-depth content you've come to expect from Training magazine and Training magazine Events. These online certificate and clinic programs are highlighted by featured webcasts delivered live, with access to an archive of the address following the sessions. You'll participate in workshops and collaborative activities in a number of ways, each designed to provide a unique means to interact and learn from experts and colleagues. Register one month prior to these online events and save $150!
____________________________________
Certificate of Completion and eBadge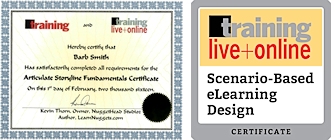 After successfully completing any of our online or face-to-face certificate program, you will receive a professionally produced Certificate of Completion and an eBadge. eBadges are transforming how your hard-earned achievements are recognized, shared and rewarded. You can showcase eBadges in your email signature or on social media sites like LinkedIn, Facebook and Twitter.
---

Conference: October 13 (pm) - 15, 2020
Certificate Programs:  October 12-13, 2020
Gamicon: October 11 (pm) - 13, 2020
Innovations In Training: October 15 (pm) - 16, 2020
AT&T Education and Conference Center
Austin, Texas
At TechLearn 2020, you'll collaborate with training and technology industry experts and your peers to brainstorm design and development solutions for YOUR learning challenges. Experience first-hand what technology is capable of today...and envision what it promises for tomorrow. Learn more here.
Co-located:


---
EVENTS CALENDAR
Training 2021 Conference & Expo
Conference: February 22 - 24, 2021
Certificate Programs: February 19-21, 2021
Expo:  February 22-23, 2021
Disney's Coronado Springs Resort
Orlando, Florida
TechLearn 2021 Conference
Conference: September 28 (pm)- 30, 2021
Certificate Programs:  September 27 - 28, 2021
Hilton New Orleans Riverside
New Orleans, Louisiana