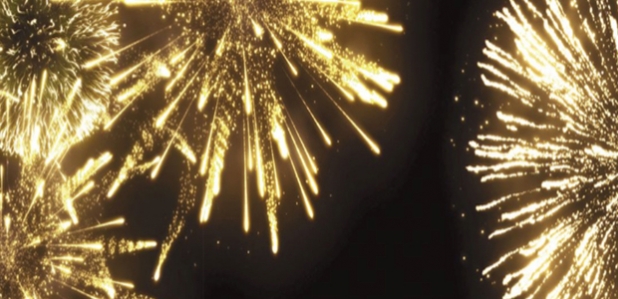 2015 Emerging Training Leaders
These 25 training professionals sparked their organizations with stellar leadership skills, business acumen, and innovation.
Posted: May 7, 2015
Spectacular. Impressive. Dazzling. These are words often used to describe fireworks displays, but they also apply to our 2015 Emerging Training Leaders. Their ideas and leadership light up their organizations, sparking innovation and success that cascades throughout their companies.
These 25 Training professionals have been in the industry for two to 10 years and have demonstrated exceptional leadership skills, business savvy, and training instincts. All Emerging Training Leader (ETL) candidates had to be nominated by coworkers or industry peers. Training Editorial Advisory Board members and I judged the nearly 60 nominations and chose the 25 winners based on the following factors:
Has been in the training industry for a minimum of two years but no more than 10 years

Took on at least one new responsibility in the last year

Successfully led a large-scale training/learning and development initiative within the last year that required management/leadership of a group of people and resulted in the achievement of a corporate strategic goal (with results provided for Kirkpatrick Levels 1-4)

Demonstrates the following specific leadership qualities (with specific results): acts as a mentor/coach, adopts new technology, collaborates, communicates often and effectively, embraces and adapts to change, empowers employees, fosters employee/team recognition, has a global mindset, innovates, inspires trust, provides feedback, sets an ethical example, thinks strategically and outside the box

Has the potential to lead the Training or Learning & Development function at an organization in the next 10 years
When you download the file below, you'll find in-depth profiles of the Top 5 Emerging Training Leaders (listed in alphabetical order), plus shorter profiles of the other 20 Emerging Training Leaders. We also created a "To Watch" list, which features five up-and-coming professionals who didn't receive an award this year, but are on their way to becoming future Emerging Training Leaders.
"This year's Emerging Training Leaders are extraordinary," says ETL Judge Ross Tartell. "Each nominee made a significant difference in their organization by developing elegant solutions in response to complex organizational and operational problems."
Agrees ETL Judge Matthew Valencius, "It is inspirational— and terrific for the future of our profession—to read the stories of so many interesting leaders designing so much wonderful learning for their colleagues and organizations."
ETL Judge Mary Kay LaBrie says the initiatives described in the nominations show great promise. "The companies are lucky to have such great talent," she adds.
ETL Judge Graham Johnston likewise was impressed by the degree to which these leaders identified and addressed business issues and needs through learning solutions. ETL Judge Ray Green feels the candidates' work "was innovative, showed strong capability, and provided diverse solutions." And ETL Judge Nancy Lewis looks forward to seeing "what further innovative breakthroughs happen in L&D from these emerging leaders and their teams in the future."
For ETL Judge Bruce Jones, "it's exciting to see the support these individuals have from their leaders, peers, partners, and clients. It is clear these folks are making a huge difference."
The future of Learning & Development is bright in the hands of the Emerging Training Leaders, believes ETL Judge Diana Oreck. "Their passion for the discipline jumped off the nomination pages. I was greatly impressed by their innovative thinking and significant accomplishments."
ETL Judge Art Dobrucki commends the winners' dedication to learning and their own personal development. "It is encouraging to see rising talent use their knowledge and skills to improve their own organizations and even their broader communities."
Please click on the cover below ​to download a list of the winners.
department:
Emerging Training Leaders