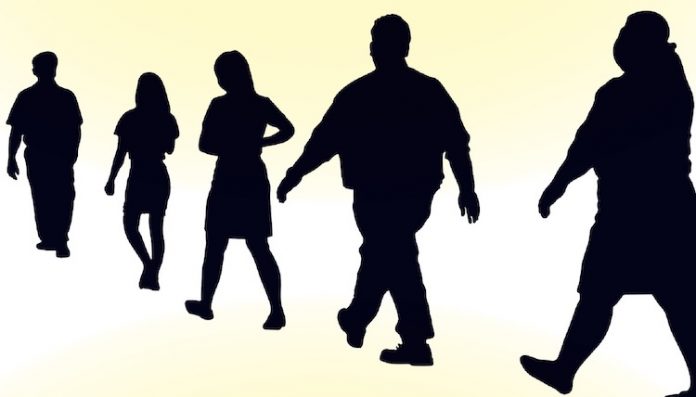 As waves of employees continue to quit their jobs, many organizations are looking to their leaders to turn the tide. After all, one of the top reasons employees head for the exit is bad managers. A Wiley series of studies on the current "Great Resignation" found that 96 percent of 5,000 employees surveyed agreed that their manager has an impact on their wellbeing at work, and 42 percent said they have left a job in the past because of their manager.
But the typical leadership development program doesn't necessarily specifically focus on how to help leaders manage employees in a way that makes them want to stay, especially as companies are struggling to determine whether they are going to be 100 percent in-office, 100 percent remote, or a hybrid version.
To retain workers, it is important to ensure they feel valued, connected, and engaged, notes Wiley EVP and Chief People and Business Operations Officer Danielle McMahan. "Because the remote/hybrid work model can foster feelings of isolation and separation for employees, many are craving a human investment in the workplace. Employees are saying they want to feel valued by their organization and their manager. Without a sense of connection and belonging, it's too easy for them to move on to another employer."
That's why the #1 thing that should be taught in leadership development training programs is soft skills, says Joanna Beer, VP of Content at Infosec Institute. "These include how to effectively communicate, create and maintain an inclusive culture, empathize, be approachable, be advocates for their direct reports, and, of course, manage a remote team."
GREAT EXPECTATIONS
It all starts with setting expectations, stresses Eric Harkins, president and founder, GKG Search & Consulting and author of "Great Leaders Make Sure Monday Morning Doesn't Suck: How to Get, Keep & Grow Talent." "Great companies are clear about how they expect their leaders to show up every day."
Harkins says every leader in the company should be told they are going to be trained and held accountable to do the following:
Create a culture high performers want to be a part of.
Bring energy and enthusiasm to work every day.
Build relationships at all levels of the organization.
Support the company's direction—no hidden agendas.
Be decisive.
Manage the performance of your team(s).
Consistently deliver results.
Help the company grow by developing people.
"I worked at a new company that used this set of expectations as the annual review for all managers," Harkins relates. "We had 0 percent voluntary turnover and were voted one of the Top 5 Best Places to Work in our first year."
CUSTOMIZING COMMUNICATION
Communication plays a major role in fulfilling those expectations Harkins laid out and can be especially challenging in today's remote or hybrid workplace where it is more difficult (if not impossible) to read non-verbal cues. Instead, says Thompson Aderinkomi, co-founder and CEO of Nice Healthcare, today's leaders "need to develop habits and schedules that demonstrate to their team members that they care, listen, and take action. At Nice Healthcare, every other week, we want our team to be able to point to something the leaders did to upgrade their experience."
Aderinkomi says another skill leaders need to master is the customization of their communication and management style. "Leaders cannot communicate and manage team members using a cookie-cutter approach," he explains.
He points to the difference between watching a live show of your favorite musician with other fans vs. listening to that same music on a set of low-quality speakers in a room that has not been designed for listening to music. "The tools and techniques to create a high-quality and memorable group experience in the live setting are not the same as the individual non-live environment," he says. "Leaders who know the difference and can make that one person in a drab room wearing headphones feel the same quality of a 'live experience' will succeed."
Regular check-ins with team members can help leaders dive deeper and find out what's important to them, what challenges they are facing, and what they need to feel more fulfilled and engaged, McMahan adds. "They should use open-ended conversations aimed at assessing levels of engagement and take time to identify and cultivate the career aspirations of their team members to demonstrate they're invested in their long-term success and helping provide a way forward to help them achieve those goals."
THE TRAINING LEADERS WANT
Wiley's survey asked managers about additional resources and training they would want to help them lead better. McMahan says most respondents requested tools to support some common organizational conflicts, such as poor communication, lack of alignment, and issues with team collaboration. "Overall, they want to learn how to bring out the best in their people and help their employees learn the soft skills necessary to function as a successful team."
Jeannie Diefenderfer, CEO of Higher Ambition Leadership Alliance, advocates for giving leaders the gift of time and tools to self-reflect on the "why" of their own personal values and purpose. "This, in turn, creates a fly-wheel effect that enables them to expand their practice by exercising deep listening with their teammates without judgment."
Training leaders on how to customize their leadership style and communication is best done by doing and requires that leaders become researchers, Aderinkomi says. "They need to observe and study their team members. Quiet observation is the only way leaders can learn about their individual needs and differences. Leaders need to react less, and instead, consume observations, digest, and then put the learnings into action."
Leaders need to take responsibility for their own development, stresses Carrie Root, author of "The Other Soft Skill: How to Solve Workplace Challenges with Generational Intelligence," and the founder and CEO of education consulting firm Alpha Umi. "Pay attention to those around you that you recognize for having strong leadership skills. Emulate and practice those skills. Grow your network and build your collective knowledge. Join Rotary International or other service organizations whose leaders would enjoy providing mentorship."
APPRECIATE THEM!
One final but critical note: All the training in the world won't matter if leaders don't make sure employees know how appreciated they are. Indeed, a poll conducted by OnePoll on behalf of Bonusly found that almost half of 2,000 respondents have left a job because they felt unappreciated. And 65 percent admitted that they would work harder if they felt it would be noticed by management.
Ultimately, Root says, "employees want a sense of purpose, to know how their contribution moves the company forward, to be recognized and appreciated for what they do, and to be given opportunities to develop new and existing skill sets through new experiences. That means leaders need to know how to motivate and reward their employees—which will go a long way toward making them want to stay."
GREAT RESIGNATION MYTHS
By Andréa Carter, CHRO and SEVP, Global Payments
Millions of workers are quitting their jobs each month—with November 2021's 4.5 million "quits" hitting an "all-time high," according to Forbes. As Human Resources and Learning and Development leaders seek to address the Great Resignation, they should be mindful of common myths and misconceptions swirling, and dive deeper into the values, motivations, and needs of the workforce in order to attract and retain talent. Here are a few myths to be aware of:
Myth 1: Only Gen Z/Millennial employees are resigning, and they're opting out of the workforce entirely. In reality, employees across all generations are leaving their jobs in order to find organizations that align with their values, purpose, and preferred work style (virtual, in-person, or hybrid) (Harvard Business Review).
Myth 2: Candidates can be won over with competitive compensation and flexibility. Employees expect their organization to offer these benefits. Therefore, leaders should go beyond and invest resources in creating a unique value proposition around the organization's culture and values.
Myth 3: HR leaders are responsible for managing turnover during the Great Resignation. While HR leaders influence employment strategies, they also should work with C-suite leaders to communicate company values. C-suite leaders should be prepared to speak on culturally relevant issues even when there isn't a crisis or headline event.
Conducting retention interviews and making data-informed decisions can empower HR and L&D leaders and employees to create a healthy and worthwhile workspace. Utilizing these tools and communicating in an effective and authentic manner can help combat employee turnover.
QUICK TIPS FOR LEADERS
Take time to really learn about the people in your organization.
Don't wait for people to come to you—go to them. But don't just walk around; actively seek them out and engage them.
Show your gratitude for the encounter by sending a thank you note.
Understand that your reach goes beyond the four walls in the office, and your platform affords you the opportunity to connect with issues in the community.
Be vulnerable and show yourself—and others— compassion.
—Donato Tramuto, Author, "The Double Bottom Line: How Compassionate Leaders Captivate Hearts and Deliver Results"