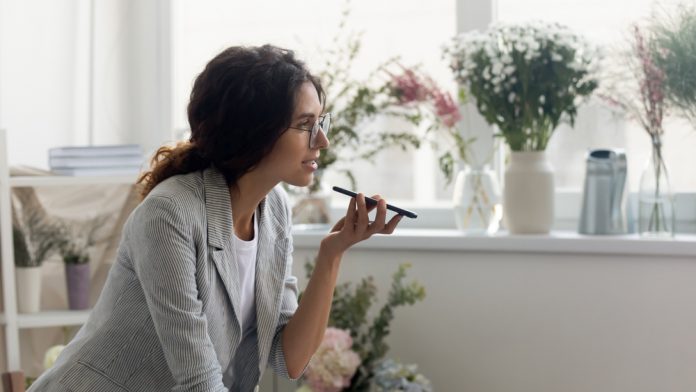 Employee retention has always been a challenge for Fortune 500 organizations or start-ups and small businesses. While larger organizations can retain employees by offering higher packages and even Employee Stock Ownership Programs (ESOP), in some cases, the smaller organizations are the ones who lose out on employment retention and may even have to shut down due to inadequate staff strength.
The need for better employee retention strategies has also been compounded due to the pandemic, which has led to people working from home, which was seldom done before. While people were reluctant to work from home in the initial days, they soon developed an affinity for it. The workplace and time flexibility it gave them, along with more "personal time," soon became something people started taking for granted. People became so attached to the work-from-home concept that they were reluctant to return to their workplaces, eventually leading to the "Great Resignation."
Further, with the internet bringing the world closer and opening up windows to more opportunities, people can search for and source better jobs not just in terms of money but also workplace benefits. With remote work being the norm now, people need no longer worry about geographical boundaries for better jobs, further compounding the employee retention problem.
Workplace Diversity: The Silver Lining
Workplaces are increasingly embracing a diverse workforce for varied reasons, such as access to a global, diverse pool of talent to improve bottom lines. For example, a study by McKinsey shows that companies which have diverse top management were 35 percent more likely to have a better top line than the industry average. That's not all; diverse teams also foster an environment of innovation along with faster decision-making abilities.
Due to communication barriers and cultural differences, companies may have been slow and reluctant to adapt to a global and diverse workforce earlier. There were also worries about aligning everybody to the company's vision and goals. While some organizations may still face challenges, people and companies are gradually awakening to the significant advantages a diverse workforce brings and are working towards implementing it in their organizations.
Bridging The Gap: Virtual Assistant Marketplaces
As businesses strive for growth in the post-pandemic scenario and face the "Great Resignation," they need all the help they can get. The need of the hour is to be more cost-effective and resourceful while focussing on business growth at the same time. Businesses also need to be adaptive and create backup strategies to face employee retention problems that may arise in the future.
In such scenarios, building hybrid workplaces seems to be a viable option. Having an equal dependence on an on-site and a remote team will help organizations be well-prepared to face any scenario.
While the top and middle management could consist of an on-site team, roles that don't need a constant physical presence could consist of remote workers or virtual assistants, as it were.
One of the best and most practical solutions for entrepreneurs and small businesses, virtual assistants can be hired to manage their daily tasks and specialized ones such as bookkeeping, social media marketing, etc. The most significant advantage virtual assistants bring to the table is access to a diverse, global workforce, which fosters innovation and growth. Moreover, their cost-effectiveness, lack of tax, medical and office overheads, fast onboarding time, and having been pre-trained and vetted make them a valuable resource for many entrepreneurs.
With many virtual assistant marketplaces also taking care of the documentation and financial payments on behalf of US employers, it is a win-win situation for small businesses and start-ups to hire a remote assistant. Additionally, companies in the US need not worry about hiring, employee retention issues, or attrition. The virtual assistant marketplaces are well-geared in these areas and can often offer a replacement within 24 hours if required.
No workplace adaptation costs. Less than 24 hours of onboarding time!
Virtual assistants operate from dedicated work-from-home setups. Being already trained in the latest tools and work trends, ensures that you don't need to spend time training them in the basics. Business owners should create a list of tasks they would like the virtual assistant to perform, along with the instructions to follow said specific tasks. Some organizations may need to implement a communication guideline/strategy to ensure a smoother and better workflow experience between their on-site teams and the newly hired virtual assistants. Keeping in mind the different time zones, ensuring that meetings are organized thusly can also go a long way in building a cohesive, productive hybrid workforce.
Remote staffing can boost productivity
Accessing a global workforce helps an organization be more innovative while opening up access to new markets that may not have been considered before. One of the most significant benefits of hiring a remote team is the time zone advantage, wherein you can delegate tasks at the end of the workday (based on the time zone you are working from) and expect them to be completed and ready when you start to work the next day.
There are also substantial onboarding savings, as the company doesn't need to hire and train virtual assistants the same way regular team members are. Instead, visit any reputed virtual assistant marketplaces, select the services required and the number of hours per day, pay the subscription fee, and you are ready to go.
Hybrid workplaces are here to stay
Given the significant cost savings, improved productivity, and flexibility a hybrid workplace offers, it is safe to say it is here to stay. However, while business owners benefit from the flexibility and access to a global talent pool that virtual assistants offer, they also enjoy having an on-site team ready to deal with any challenges.
Employees benefit from a hybrid workplace. It lets them enjoy a work-life balance while accessing their peers and seniors for solutions to any problems they may face daily, making it a win-win situation for both employees and business owners.