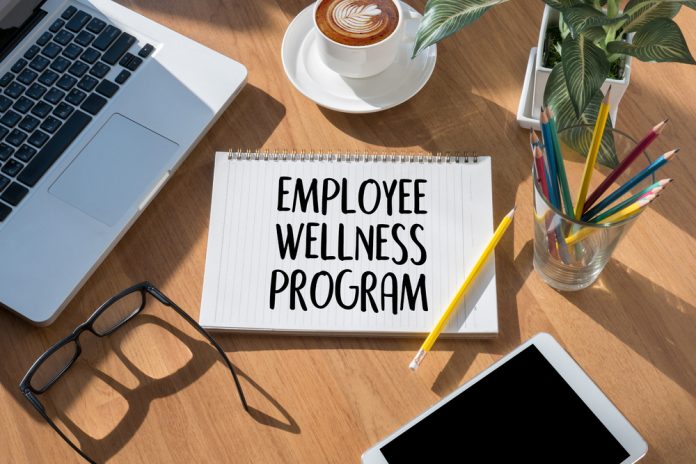 If you want to build a thriving organization, you need engaged employees. One of the best ways to support the health of your employees and the growth of your company—particularly as the COVID-19 pandemic continues to rage—is by rolling out a wellness program.
Research shows that wellness programs lower healthcare costs and boost productivity—benefiting both your people and the bottom line.
Making the Business Case
Wellness and engagement are linked. A recent report found that companies that took the time to build a wellness culture had workforces that were more engaged, focused, and in tune with their company's mission and values. These employees also appeared less susceptible to burnout and work-related stress.
If you're all about the numbers, here's the gist from Harvard Business Review: Every dollar invested in employee wellness programs yields $6 in healthcare savings for the company.
What to Include
As you build out your program, consider all the aspects of employee health, including physical, mental, and emotional wellness. All of these work together to keep morale high, engagement scores up, and burnout in check. Some programs to consider:
Team Challenges: Team-focused events and challenges, like hosting a hydration challenge, can be an excellent way to support employee health and encourage teambuilding, even remotely.
Reimbursement for Wellness-Related Expenses: Reimbursing employees for taking care of their individual wellness (i.e., gym memberships or subscriptions to meditation apps) can promote their participation in health and wellness activities.
Access to Mental Health Resources: Include access to services targeted to your employees' mental and emotional well-being, such as meditation resources or telehealth appointments with specialists.
Keeping Wellness Inclusive
Before laying out your plans, listen. Ask employees what they want out of your wellness program. Your program needs to fit the life and working styles of your people.
Remember that employees have different levels of health and fitness, and wellness is inherently personal. Not every employee will want to broadcast his or her numbers or participation across the company. Whenever possible, give employees the option to participate anonymously. Also, tying your program to a charity or cause brings focus toward a common goal rather than internal competition.
Boosting Participation
If you're looking for ways to get employees excited about wellness, offer incentives. We're all driven by different factors, so offer a variety of rewards that cater to employees' needs or interests.
Leaders also need to set the example. If employees are wary of participating because their managers haven't yet, encourage them to lead by example, as well.
If you're still not moving the needle on participation, don't be afraid to change things up. Listen to feedback, both anecdotally and through employee surveys conducted by your HR team.
Wellness During COVID-19
Before 2020, most people associated wellness programs with onsite, in-person classes. The Coronavirus pandemic changed virtually everything overnight.
However, wellness programs haven't been made obsolete. This is the time to look into options that are flexible, virtual, and on-demand. As remote work continues, exploring remote wellness program options will put you ahead of the curve. This is also a time to double down on mental health benefits.
Taking care of your people has never been more important. In the past, doing so meant offering a competitive salary and benefits package. Let's be honest: Those items are table stakes. Today's employers have an obligation to do more.
When companies look after their employees' physical and mental health, they're not just doing right by their people. They're keeping their teams engaged, motivated, and loyal to the business.
Wellness programs aren't a fringe perk — they're your competitive advantage.
Jack Altman is the co-founder and chief executive officer at Lattice. Prior to launching Lattice, Altman was the VP of Business and Corporate Development at Teespring, an e-commerce platform. He was also an early stage venture capital investor in companies such as Opendoor, Flexport, and PlanGrid. Altman earned his Bachelor's degree in Economics from Princeton.