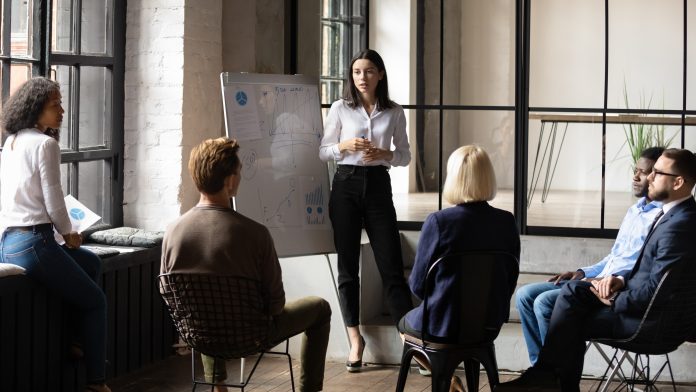 A few weeks ago, I received a request from a department leader to meet with my team members to discuss his team's training needs. Because we have a robust offering of classes available to our employees and because I was aware of the roles and responsibilities of his team members, I coached my trainers to think outside the box, not to focus on training as the only solution. As seasoned learning and development professional, I experienced that gut feeling that training might not be the real issue. I went into automatic pilot and brainstormed with my team members some questions to think about asking before entering the meeting.
Asking the right questions 
What are your team goals, and if they are not being met, do you know why they aren't?

Are you interested in training everyone on your team, or do some need training more than others?

What are the performance indicators suggesting that training is necessary? Are people not meeting goals, and if so, what measures have you taken to support the people on your team?

Who is responsible for on-the-job training, and do they have the time, experience, and skills to train?

What specific outcome would you like to see from a training program?
When a senior leader approaches you as a trainer, these questions are not easy because the answers might suggest that the performance problem is a leadership problem and not an individual's training deficit. Because many trainers are trained to be trainers – to develop, design, and deliver classes – and not consultants, many departments within many organizations still fail to meet their own goals and fall back on the idea that this failure is due to a lack of training. This may be job security for trainers, but it's not suitable for organizations.
What is the best-case scenario? Several years ago, I worked for a financial institution whose leadership reported a problem with the customer service team. Call monitoring reflected that customer service representatives did not have the communication skills and technical knowledge to support their customers effectively. They needed training, and what could we do?
I wondered why a Fortune 500 financial institution whose primary interface with customers was the customer service call center team could have this problem. Weren't the representatives recruiting and selected with these essential skills? Weren't they trained well in their first few months? And what support were they getting from their peers and managers?
Identifying training needs
I decided that I needed to shadow people on the team and to listen to live calls myself to determine how the training department could best support this department. I realized a few things:
Because of the need to get people on the phones quickly, the orientation on-the-job training focused on technical acumen, and not communication skills.
There was no coaching support available to new hires. Because call volume was so high, trainees were expected to field difficult callers without the experience and expertise to do so.
Management wasn't involved in the development of trainees. This was left to the trainers and assigned coaches, who also didn't have the time or the experience coaching others.
After listening to dozens of calls and shadowing the customer service team members, I acknowledged that there were training needs, and the training team could help. Training in basic telephone skills, handling difficult callers, and active listening would be appropriate and effective, and tailoring this training to the customer service representatives was critical. But I also knew that systemic organizational issues could use some help. Our team proposed the following:
New hire job shadowing of experienced employees in the first four weeks

Training to support assigned coaches in the "art" of coaching

Call monitoring by the training team before and after training, preferably on a two-month basis

Regular communication between the management and training teams to monitor progress and goal achievement

Ongoing resources dedicated to supporting new hires once specific learning goals were identified
And it worked! Once these measures were implemented, service "misses" and escalated calls dropped significantly. As a result, confidence and morale increased, and service goals began to be achieved.
I think trainers still bear the burden of fixing organizational problems, which is still a good and bad thing. Still, we can think of ourselves more as consultants than content developers and trainers. In that case, the positive impact of our work will have a tremendous effect on the companies we work for and elevate our role from providing training support alone to helping the entire organization achieve corporate go