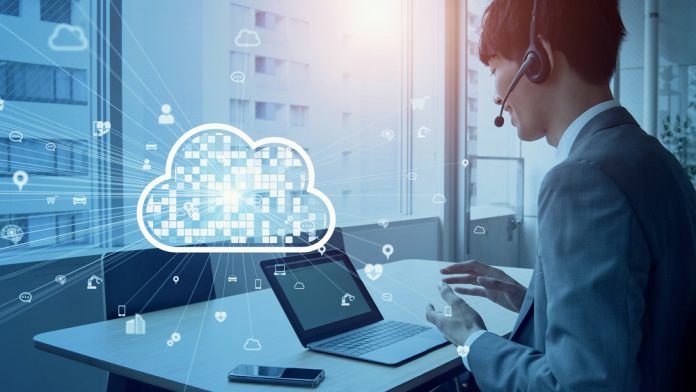 Is your ecommerce site cyber-secured? There is no denying that security threats are increasing every minute, causing havoc in the online realm. And unfortunately, ecommerce stores are one of these technocrats' biggest and easy targets. You must have heard of phishing attacks or been a victim of credit card fraud, malware, DDoS Attacks, SQL injection, and bots. These are some of the common yet undeniable security threats that most ecommerce stores have faced multiple times in the past few years. And trust me; the stakes are pretty high.
With the dawn of the internet and endless technological advancements, the verge of cyber threats will not slow down. So, in other words, it's no longer about surviving in today's cut-throat competition but rather safeguarding oneself from the malicious attacks and risks previously unheard of. Fortunately, there is a way out! Find a reputable ecommerce development company, and discuss your security needs in advance. Whether you will have long-lasting ramifications or not, a lot depends on your partner here.
Why is it Crucial to Secure Your ecommerce Store?
Now, what is ecommerce security? Let's get started with the basics first! In simple words, ecommerce security is all about conducting certain security measures to safeguard all electronic transactions online. By incorporating ecommerce security, people or end users can buy and sell products without worrying about their critical information or data or money being stolen by the bad geeks. Not just merchants or retailers, securing your ecommerce store means safeguarding all the parties involved.
Privacy, integrity, and authentication are some specific words that combine to define what exactly ecommerce security is. It may quite interest you to know that there was a time when securing ecommerce stores wasn't even considered. And today, the industry seems one of the most vulnerable, with more than 20 percent of the traffic accessing websites featuring these malicious requests.
Do I need to emphasize the fact that – why is protecting all private and sensitive information pivotal? If not, be ready to face serious risks such as online payment frauds, scams, data breaches, and whatnot! Apart from protecting such information and data, another advantage of incorporating security is you won't just gain the trust of your customers but also an upper hand over your competitors in no time.
Also, not to mention that security breaches don't just affect your finances but also affect your brand reputation. Customer Loyalty works until and unless their information and data are being safeguarded and not otherwise. Privacy and security measures are prime considerations in developing an ecommerce store. We have discussed enough the significance of incorporating security; now it's time to unveil data privacy and why it needs to be given priority in the ecommerce realm.
Why is Data Privacy a Major Concern For ecommerce Businesses?
Security concerns are no longer limited to store owners even customers all across the globe are found concerned regarding their data getting accessed automatically. And that is where data security and privacy policies come to play! Now have you ever come across an SSL certificate or have you thought about incorporating a strong firewall? These are a few ways through which you can protect the integrity of your online presence as well as loyal customers. Speaking of data privacy, there are certain GDPR guidelines that have to be taken into account. On that note, here is something that you should be well acquainted with, it's from the 2018 Data Protection Act. 
"GDPR will continue to apply. Businesses and organizations that process personal data should continue to follow our existing guidance for advice on their data protection obligations. During the transition period, companies and organizations that offer goods or services to people in the EU do not need to appoint a European representative."
"The ICO will continue to act as the lead supervisory authority for businesses and organizations operating in the UK. It is not yet known what the data protection landscape will look like at the end of the transition period [1st January 2021] and we recognise that businesses and organizations will have concerns about the flow of personal data in future."
 Well, it has been observed that in the upcoming years, only those online stores will succeed in gaining customer loyalty by implementing data privacy policies and safeguarding the organization from high-profile security breaches every now and then.
We have discussed enough of the rising security issues. Further below, I would like to shed some light on the solution.
Certain Measures to Take to Safeguard your Online Store
With cyber security issues gearing up, it's time for smarter solutions to pave in and make their way out. Down below, I would like to mention certain easy ways to keep your online store safe and secure.
1. Renew SSL certificates
SSL certificate is one of the de facto measures that must be taken into account for securing online transactions. Technically speaking, these certificates enable the store to build a secure connection between the end-user systems and your e-commerce website. All you need is a slight change from HTTP to HTTPs, and your customer's data and information can be well-protected.
2. Securing Payment Gateway
Another interesting way to protect your site is by securing the payment gateway. It has been observed that most of the malicious attacks are being conducted via payment gateways. Sensitive information such as credit card details and bank details is easily compromised and vulnerable.
Fortunately, several third-party plugins, such as Paypal and Google Pay, offer secure ways to handle payments. In fact, these third-party integrations have proven to be the best in preventing fraud and attacks.
3. Firewalls
I am sure you must know what a firewall is. Generally, web application-based firewalls monitor traffic and stop malicious attempts. Attacks like Cross-site scripting and SQL injections can be well-taken care of.
So yes, a firewall must be considered when data privacy is a leading concern for your ecommerce store.
4. Keep up with the regular updates
You see, development, whether you are developing software, an application, or an ecommerce store, is not a one-time process. Your site has to be updated regularly. When not done, it becomes a cakewalk for hackers to penetrate via vulnerabilities of old ecommerce plugins.
Here bad bots are being used to find websites using old software. So yes, your site must be updated regularly.
5. Incorporate Multiple Security Measures
With the latest technological advancements and plugins, websites can be saved from bad bots, code injections, SQL, etc. For example, using a two-authentication factor, verifying card and address details repeatedly, displaying payment trust signals and logos, and so forth.
Final Words
The threat landscape is growing by leaps and bounds; no two ways about it! You can play offensive or defensive, but you won't be able to ignore it! Data privacy in your ecommerce store has become a bare necessity. Suffice it to say, stop pretending to live in a bubble of not being affected, and start dealing with it head-on! After surpassing these vulnerabilities and insecurities lies a rosy future ahead!