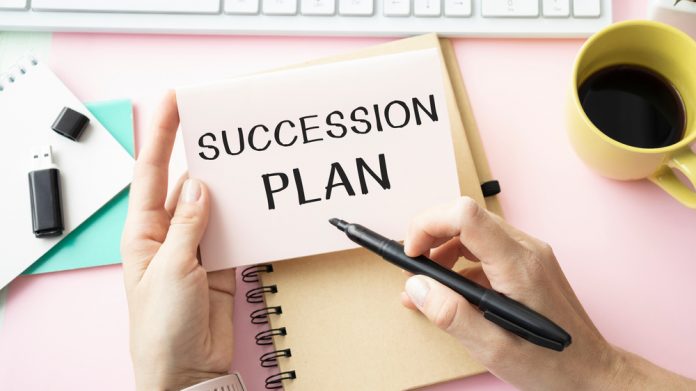 Facing the retirement or departure of key executives due to an aging workforce, the Great Resignation, Quiet Quitting, or other factors can create stress in an organization. We saw more than 2 million additional Americans retire in the first 18 months of the pandemic than expected, representing the majority who left the workforce between March 2020 and July 2021, according to the Federal Reserve Bank of St. Louis. This movement in employee placement brought succession planning back in the spotlight. What is the best time to begin succession planning and transitions? And why do so many organizations struggle to get it right?
Purposeful Planning
According to research in the Harvard Business Review, poorly managed CEO and C-suite transitions may result in nearly $1 trillion in lost value in the S&P Composite 1500, which represents 90 percent of U.S. market capitalization, as reported in Deloitte Insights. The report also shows that while leaders recognize that succession planning is essential, few executives believe that they do it well.
Some companies don't encourage employers who intend to retire to share their plans far in advance. Without a solid succession plan, the sunsetting executive might feel like they're spending the last months cleaning out files. This is precious time lost to tap into a knowledge base that plans to leave the company. I encourage collaboration and open communication to take advantage of the skills and experience of the departing employee.
Having a long runway to plan paves the way for a smooth transition. However, many executives are reluctant to share their plans in advance for fear of being lame-ducked or sidelined prematurely. Those stepping into a new position often aren't given much time to train or learn from their successor. Purposefully planning a longer transition can result in big dividends, as my organization has learned.
I was recently the beneficiary of a well-executed succession plan. When my former supervisor, our company's CHRO, indicated plans to leave her role after 12 years, the succession planning process began immediately. She transitioned over a three-year period of time (we initially planned for a two-year succession plan, but the pandemic side-tracked us, moving it to three years).
Three years can seem like a long time. Luckily, my predecessor knew (because of her role as CHRO, she developed the program) that our company culture supported and encouraged long-term planning. The firm's Executive Leadership Team created a purposeful and collaborative long-term succession planning process that can begin up to four years before an executive's retirement. In fact, using this deliberate approach, they've smoothly transitioned the CEO, CFO, a divisional CEO, and, most recently, our CHRO.
The firm's multi-year development plan allowed me to assume additional responsibilities and learn the role in-depth, starting roughly three years before I assumed the new position. The plan reflects the transparent culture the company has built and inspires future retirees to leverage the planning for their and their successors' benefit.
Our plan aided in on- and off-boarding new executives, as well as charting a path for others to follow. Having gone through the process myself, here are tips for those looking to start a succession plan or to refresh an existing one.
1. Empowerment
Empowering executives to be transparent about their plans is crucial, and plays a role in selecting the right successor. The newly promoted employee is given time to learn from them over their last few years instead of "lame-ducking" them for a few months. Creating and following a succession roadmap by quarter, including development and readiness plans, helps everyone to feel comfortable with the expectations of the process. 
2. Timing
The right length of time depends on the readiness of the candidate. Having a current employee, one who is ready and willing to learn during the transition, definitely gives you a head start. Once all are agreed on the successor, the team can begin by updating their development plan, preparing a transition plan, and beginning quarterly meetings with the executive leadership team. In my case, it was really valuable as we built in opportunities to learn from the top while transitioning.
3. Flexibility
Keep in mind unforeseen circumstances can delay or expedite the best-laid plans. Flexibility became ingrained in every HR executive after the pandemic upended business as usual. The lessons we learned apply across the organization and have improved some of our processes. We realized when the succession was delayed due to COVID, it allowed our team to onboard me in more activities, such as leading our COVID employee response. It was an invaluable experience to play a leadership role in our company transformation while having the guidance of my superior at my side.
4. Preparation
In the HR function, it is paramount to be prepared, and with the urgent changes and pivots predicated by the pandemic, we found it was helpful to have an emerging leader in training as we made time-sensitive decisions. We identified strengths and weaknesses and developed a living document. Even with the best-laid plans, we experienced discomfort and were purposeful in embracing the growth that can come from it.
Over the past three years, I've worked with our company's CHRO to learn my new responsibilities, gain new skills, and engage with the Executive Leadership Team. In the last three to six months of her tenure, I assumed my new position while she was still there to guide me. By the time she officially retired, I was fully functional in the new role, allowing her time to enjoy her sunset.
While there is no right or wrong amount of time, identifying an internal candidate can create more efficiencies because they're familiar with the company. In addition, we dedicated the time to creating a culture that supported a long exit ramp. That said, we've found two to three years to be an ideal time to plan for a successful transition.