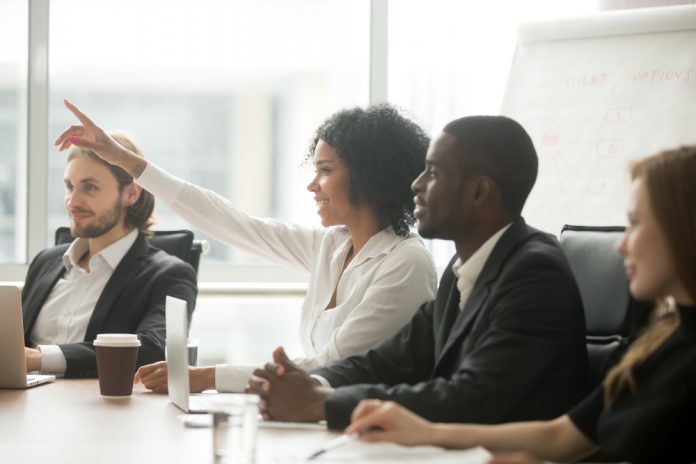 The pace of business and technology has always been unrelenting, making it difficult for organizations to stay ahead even in ordinary times. But the last few years have shed new light on how disruptive an uncertain economy and a changing work environment can be. The COVID-19 pandemic forced companies to evolve at a lightning pace to survive (let alone thrive). Employees, in turn have had to upskill and reskill to keep up continuously. These intertwined challenges have made it exceedingly clear that if companies want to attract the best talent—and, more importantly, keep the talent they already have—it's in their best interests to support their employees' learning and development.
In 2020, enterprises spent $82.5 billion on workplace training in the US alone—despite the steep two-month pandemic-driven recession. Businesses now understand the value of offering continuous learning opportunities to employees but providing the right kind of learning experience to support their teams is just as crucial. How organizations respond to this reimagined imperative, particularly while also facing the current economic headwinds, will affect their ability to recruit, retain, and develop talent that lifts the entire business.
Enter learning in the flow of work
The need for continual learning and growth opportunities in the workplace is obvious, but how to implement solutions that put in-the-flow learning at the forefront is less so. For organizations to truly see the return on their L&D investments, they have to meet learners where they are. Provide them with a seamless user experience that enables them to get the most out of a learning solution, not one that deters them from even getting started. Learning in the flow of work can empower employees with the tools to quickly locate contextually relevant answers to their questions at their point of need—with minimal disruption. So they can find solutions the moment they need them and get back to the task at hand.
The challenges of implementation
There are real barriers to entry when reimagining your approach to L&D, as you might expect when adopting a new system or process. Roadblocks can range from getting executive buy-in to finding the right solution that meets your organization's specific needs to training employees on how to use the new tool best once it's up and running. The following are the most common significant challenges we see enterprises encounter.
L&D isn't perceived as business critical
L&D isn't always considered a top-line business priority, but should be. Research from Pew shows the pandemic spurred many to leave their jobs due to a lack of adequate pay and opportunities for advancement. To continue to grow and stay ahead of increasing competition, organizations need to focus on investments in talent development—especially around upskilling and reskilling their workforce.
Antiquated learning measurements
Measuring learning success is one of the most challenging tasks for an organization, and very few are getting it right. Historically, learning retention and application have been measured by completion or time spent on learning. But these metrics don't tell the entire story, and they're even less definitive as benchmarks for learning in the flow of work. It's important for leaders to move beyond completion metrics and access deeper-level insights into specific learning behaviors.
The how-tos of in-the-flow learning
Advances in machine learning, AI, the cloud, and digital transformation demand new skill sets for a huge swath of workers. Hiring from outside of the organization for every new technologically driven shift is economically unfeasible for all but the largest organizations, so most will need to turn to their own employees to take on these new roles. But even your most tech-savvy employees will run into hurdles as they learn these new skills and tools, and questions are bound to arise. Enterprises must support their employees and encourage them to learn in the flow of work. The following steps will set your teams up for success and help them overcome barriers as they upskill and reskill.
Create a culture of learning
Learning culture starts from the top. It's crucial to communicate your learning initiatives to employees, then back these initiatives up with the resources your employees will need. Because the difference between companies that can survive the talent shortage and those that fail to remain competitive will come down to investing in the growth and development of employees. Be sure to empower your teams. Give them the tools and technologies they need to accomplish their daily tasks and responsibilities as well as the chance to build new skills—whether it's by providing access to a learning platform, the ability to attend virtual industry conferences, or the opportunity to earn professional certifications. You'll not only retain talent but also become more attractive to prospective job seekers.
Invest in technology-first solutions
Technologies like AI and machine learning are changing the way we live and work. AI helps businesses with a range of tasks, the most important of which is making sense of massive amounts of data. Consider investing in AI-enabled L&D tools that allow users to fine-tune their search queries and find what they're looking for quickly. The longer it takes to dig up resources, the more likely it is that a project will fail to reach the next step or stall completely—something businesses can't afford.
What this means for the future of L&D
For those who haven't experienced what a culture of continual learning can achieve, consider this: according to the Work Institute, as of 2020, for the 10th consecutive year, lack of career development opportunities was the number one reason employees gave for leaving their jobs. And this dissatisfaction has grown even while companies have attempted to solve it by overhiring (and overpaying) employees. The current job market means you can no longer rely on hiring alone to fix retention problems. The data shows that if talent retention is a priority, L&D must be too.
There's no crystal ball to predict the changes we'll see in the job market over the next several years. But regardless of what happens, learning and development are sure to be a crucial part of it. Smart businesses should adopt an employee-first approach, providing workers with the tools, technologies, and opportunities to succeed and grow—both within and beyond their roles. A great first step is to meet learners where they are: in the work flow. As Richard Branson so eloquently said, "Train people well enough so they can leave; treat them well enough so they don't want to."