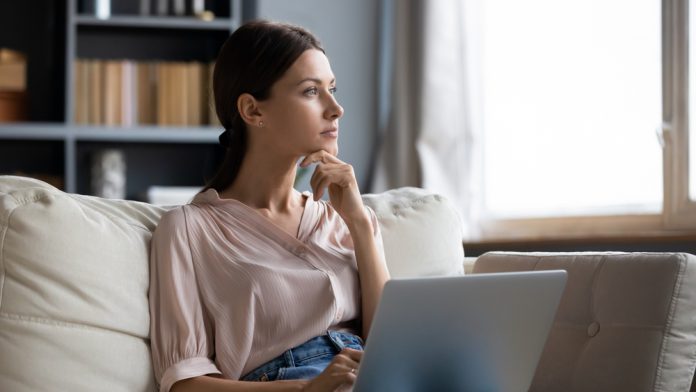 In today's fast-moving environment, organizations—now more than ever—need their employees to be engaged and committed. Too often, transformation plans or new strategies fail simply because the workforce isn't fully on board with them or the company's overall mission.
Now, according to SHRM, more than half of employees surveyed in the U.S. plan to look for a new job in 2021. So the question every company should be asking itself is: "What can we do to retain our talent, and really engage our people, during these challenging times and as we strive to succeed in the future of work?"
However organizations decide to approach the next phase of the pandemic, understanding how their people feel about it throughout the process will be the key to success. No two workplaces or workforces are the same. Whether returning to an office after working remotely, experiencing burnout after working under severe pressure, or managing a sudden influx of customers and changing restrictions, employees will have a range of experiences to share and a clear view on what they need now to bring their best selves to work going forward. Listening—and specifically taking an active listening approach—will be crucial for understanding employees' expectations, needs, and concerns. With up-to-date insights at hand, organizations are empowered to take decisive, positive action to ensure employees remain loyal and engaged throughout whatever change comes next.
How Can Technology Help?
It may seem like a daunting task, but there is technology out there that can help. Peakon's Intelligent Listening technology, for example, ensures that leaders are asking the right questions to the right people at the right time. Instead of asking for feedback once a year in an annual survey or at a particular moment of change, Intelligent Listening provides a real-time picture of employee sentiment and perspective through consistent, confidential feedback and two-way conversation. It ensures leaders have the deepest and most relevant insights at their fingertips and are, therefore, able to focus on the moments that matter, and make well-informed decisions about what actions should be taken. This fully automated approach also frees Human Resources (HR) teams from the lengthy task of manually issuing, collating, and analyzing surveys.
With this in mind, here are a few things leaders should be listening for in particular to successfully plan for the next phase: how managers are feeling; what more they can do to support employee well-being; and what their teams need to stay engaged.
Engage Managers
Before organizations start planning for the future, it's important to establish how managers and leaders are feeling, and whether they feel sufficiently prepared and motivated to lead this next phase.
During the events of the last year, leaders were required to act with urgency and to communicate clearly. Whatever comes next, employees will require continued, clear communication, and possibly reassurance, too. So listen closely to your managers' concerns and identify the challenges they are experiencing first. From there, build a plan with their concerns in mind. When managers have a support system, their motivation to lead teams with empathy increases.
Don't Lose Focus on Employee Wellbeing
Over the past year, well-being became a much more common topic of conversation among employees worldwide. As we think about returning to the office, leaders must ensure it stays top-of-mind. Not only is this the right thing to do, it's also good for business. While the months ahead may be another period of learning for HR leaders, many roadblocks will be removed if organizations ask specific questions about physical, mental, and financial well-being and listen closely to what their people say they need. As we soothe employee concerns about re-entering the workplace, for example, or yet another change to safety precautions, we must continue to explore new ways to support employees and resist going backward. Only when we nurture and encourage employee well-being do we truly empower our employees to succeed.
Prioritize Employee Engagement
However your workplace looks or operates, employee engagement should always be a priority. Years of research have shown that highly engaged teams are more productive and profitable, and experience significantly lower employee turnover. And all these benefits contribute to overall business success. Now's not the time to lose focus on employee engagement. By giving employees a secure platform upon which they can regularly share and discuss their feedback, organizations are empowered to actively listen to their people, take the best course of action, and drive future business success.