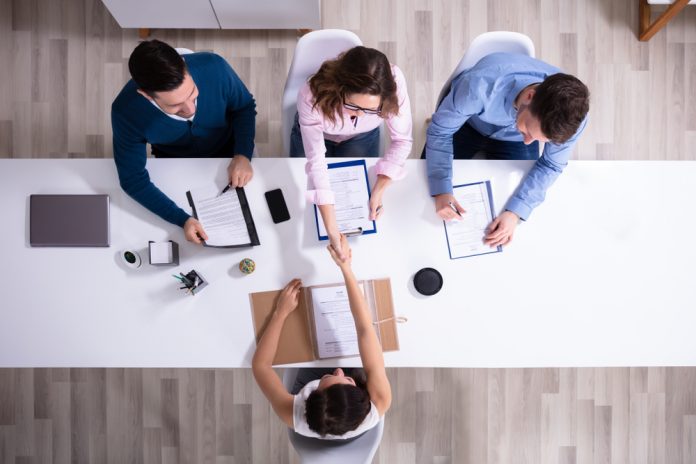 The recovery of jobs after COVID-19 has been met with an unexpected labor shortage. The new workforce has new demands and expectations. Employers now understand the importance of attracting and retaining hourly talent. The hiring gap persists among contingent workers, often in lower-wage roles without degree requirements.
Every post-COVID employer's task is to attract more applicants and improve retention. First, employers must understand flexibility, rethink worker offerings, and commit to meeting hourly workers where they stand.
The Cost-Savings of Flexibility: No-Shows, Turnovers, Training
Most teams are already feeling the consequences of the labor shortage. Offering more freedom for workers to come and go as they please feels backward because it may leave them even more short-staffed. Becoming more liberal with scheduling, payments, and unpaid vacation offerings seems the wrong way. However, employers who offer flexibility are already seeing the value, both in their bottom line and in their internal talent retention. It is one of the strategies that's proving most effective in the hiring race.
Work offerings with minimum hour requirements are being eclipsed by more flexible roles. With competing, demands in other areas of their life—a second job, a degree program, family needs—some of the best hourly workers aren't interested in working a whole 40 to 60-hour work week. Employers who require their contingent workforce to do so will see a rapid decline in their applicant pool.
New research shows that more job applicants are submitted through smartphones rather than desktops. Employers can use scheduling functions on hiring apps to allow workers a flexible choice in their schedules. Self-led shift selection is becoming an essential pillar of after-COVID work. Similarly, access to 'unpaid time off'—the ability to not sign up for shifts—has become one of the most important benefit offerings.
For employers who can support their workers through self-led scheduling, no-work minimums, unpaid time-off, and frequent payments, the value is evident both within the company and in its bottom-line earnings. The team sees reduced turnovers and saves money on recruitment and training. Self-scheduled workers are more likely to show up as scheduled, and the company avoids the expensive cost of no-shows. Allowing for flexibility results in a much lower attrition rate than strict scheduling requirements. Those recovered training expenses have a tangible effect on the company's bottom line.
Extra room in unused training budgets allows employers to offer more learning opportunities for their staff. Upskilling, re-skilling, and training opportunities are highly valued employer offerings. If hourly workers are staying in their roles longer and onboarding costs are diminished, companies can use that capital for more employee offerings.
Post-Flexibility: An Employer's Next Steps
Flexible offerings are essential pillars for strong company culture. Once established, it's important that employers keep an eye on the changing industry rates to see how their compensation and benefits compare. During the pandemic, when some types of work paused, hourly workers transitioned between industries resulting in a much more liquid labor market. The wage hikes across those industries are therefore relevant to all employers.
Considering how the cost of an hour has changed, employers should invest in accurate compensation reports and strive to understand how they can best provide for their teams. When they've landed on a wage structure, it should be listed in the job posting; workers need to know the full details of the role. Job postings should offer applicants a specific figure rather than a range and detail all retention and signing bonuses up front.
Finally, recruitment teams can focus on improved benefit offerings. Hiring contingent workers as W2 employees affords them important protections, as well as medical and other benefit offerings that complement their compensation. Offering more frequent payments also goes a long way.
Finally, developing a solid communication channel with existing employees is the best way to track and understand the impact of these changes. Trends, surveys, and research give industry leaders an idea of how to get started. The goal, however, is to create lasting and positive change within the company—the only real anecdote to the mass resignation we've seen. Employees are the ones with the most relevant knowledge and valuable insights. They should be consulted every step of the way.