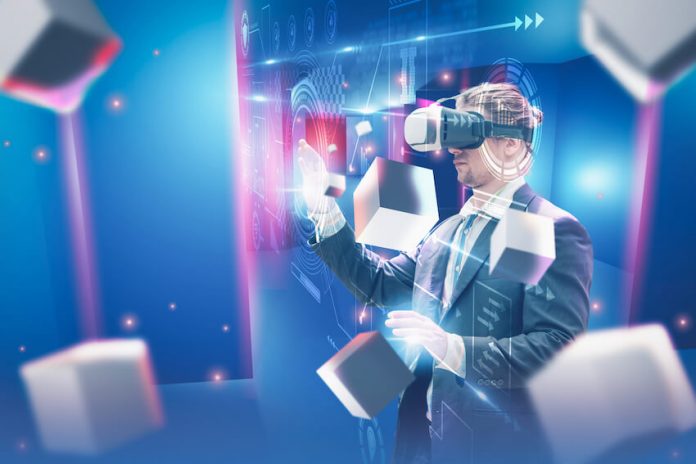 Got all the answers correct? Completed the course? Received a certificate? While there are countless eLearning platforms on the market today, they often prove nothing more than attendance, boxes checked, and completion. Yet the question remains: Can the employee apply what they just learned? Simply passing a test tells you nothing other than the ability to retain information.
One traditional approach to training involves thinking about roles and mapping activity to a position. Today, the talent and learning space emphasizes skills as a "talent currency," beyond vertically test-taking or certificates or training. Because people need to develop critical thinking, problem solving, and empathy to work on new projects and possibly lead new teams, companies are moving toward learning simulation platforms—accelerating skill development in a more agile fashion. Just as important as skill development is skill measurement. Learning simulation platforms deliver on both.
Learning Simulation Platforms Net Measurable Results
A learning simulation platform (LSP) acts as an upskilling accelerator, engaging learners while delivering measurable results—in many cases, as much as 20 to 50 percent skills improvement. An LSP helps drive engaging, personalized learning paths to improve critical human and business skills through immersive learning. And it's highly scalable, allowing for broad rollouts to large dispersed audiences, from a few employees to upwards of 100,000 globally.
Perhaps the biggest differentiator, however, between eLearning and LSPs, is data. LSPs uncover deep, actionable insights into existing skill levels and how different cohorts are improving with practice—continually. Verifiable skills data enables companies to make strategic business decisions regarding talent and create an internal talent marketplace—matching individuals to opportunities and potential roles based on their skills, with real talent currency for internal mobility.
Learners are immersed in realistic scenarios in psychologically safe environments where making mistakes is safe. Here, they demonstrate their current skills and have the opportunity to learn, progress, and grow—and it shows in the data. How did they fare the first time? After the simulation? Where do they need more help? Fact is, LSPs deliver measurable data that informs decisions and demonstrates impact—proving to business stakeholders that the investment they're making is helping to move the needle, improving the skills and behaviors of employees. Without data, it's all guesswork.
As one industry expert put it, "If immersed, you think better, faster, stronger." Enterprises worldwide couldn't agree more, as immersive learning is proven and recognized across industries—and companies that use data perform better than those stuck in the past.
Gartner recently noted that "data and analytics are the key accelerants of an organization's digitization and transformation efforts." And "leading organizations in every industry are wielding data and analytics as competitive weapons." Yet Gartner also found that fewer than 50 percent of corporate strategies mentioned data and analytics as fundamental components for delivering enterprise value. With the emergence of LSPs, rich data is readily available to guide decisions.
LSPs Walk the Walk
A pharmaceutical firm finds that staff train 15x faster with immersive simulation versus instructor-led training. In addition, it experienced a 21 percent increase in learner performance scores for critical skills that mitigate risk and reduce errors. New employees take a 12-minute simulation versus a three-hour classroom session in onboarding.
Another case in point: A global professional services firm found that 99 percent of learners successfully apply new skills after an LSP delivers their immersive learning programs. In addition, by using learner data captured in the LSP to allow some people to "test out" of specific courses, the company saved 45,000-plus hours of projected seat time, increasing productivity.
A multinational technology company will save $5.6 million in program costs based on its initial rollout to 45,000 learners. It's on target to achieve a 20x increase in participation from 5,000 to 100,000 learners. And with an 81 learner Net Promoter Score for immersive simulation experiences, the immersive learning program is considered an enormous success.
The Learner Journey—Beyond Pass/Fail
How does immersive learning work? It has nothing to do with the retention of facts. Instead, it has everything to do with the practical application of skills, taking an individual from a superficial "understanding" of the information to a successful, real-time application on the job.
The upskilling journey starts with measurement—assessing skills to understand where the employee stands on a particular set of skills. Then, a customized immersive program is developed to address the skills gap or boost skills for new roles. The program's measurement of skills is built with data readily available via dashboards.
The Difference Is in the Details
LSPs focus on data that provides valuable intelligence and, as a result, tangible results. While other learning methods primarily focus on knowledge transfer and simple knowledge checks, LSPs concentrate on applying skills and measuring learner skills, behaviors, and application rates of what they've learned.
Immersive learning works simply—and transparently. For example, Learning and Development (L&D) teams receive scheduled push reports that help them monitor and manage the program, measure its impact on skill levels, and view learner segments (including high, mid, and low performers), as well as learner seat time—which reflects time savings due to adaptive personalization. They also can see skill improvements and behavior change, allowing the organization to improve the effectiveness of L&D programs and focus resources and investments in the right areas.
Business stakeholders receive reports on upskilling results, skill trends, gaps, and which learners need the most help to prioritize support. Likewise, learners receive personalized reports to understand their skill levels, strengths, and skill gaps and what additional development they need, allowing them to manage their development plans.
The Value of Data
With accurate skills data uncovered and shared, a company can improve what is measured—and make actionable strategic and tactical decisions. Organizations have used simulation data to make several decisions. For example:
By understanding where learners are making common mistakes, organizations have prioritized remediation for those specific areas to close the skill gaps, such as additional training, manager support, and new policies.
By identifying workforce trends and pinpointing specific learner groups that are not applying the proper skills, companies have targeted intervention to those employees for personalized support and upskilling.
As learners practice and improve within the simulations, L&D teams have used the data as evidence of upskilling and behavior change to demonstrate program impact. They've also used the data to assess if the training content—training interventions—in between simulations is impactful and removed eLearnings that were not having an impact. The bottom-line result is that learners have the right skills and knowledge to apply them in real-life situations.
While simulation may only be 10 percent of a program's content, the data it generates helps provide measurement against business goals for the whole program (return on investment) and ensure additional investments are focused where needed. In addition, data helps L&D teams have meaningful conversations at the leadership level; it provides a competitive advantage and helps create a skilled and future-proof workforce. It all starts with immersive learning and objective skills measurement.